Snow piled up as most people were sleeping and it caused multiple issues on Ohio roads this morning.
---
What You Need To Know
Intense snowfall overnight caused major problems on the roads this morning


Snow amounts will be light for the rest of today except in northeast Ohio


Lake-effect snow will bring an additional 2-8 inches of snow east of Cleveland
---
Snowfall rates up to 2 inches per hour fell from 10 p.m. through 4 a.m. in parts of eastern Ohio.
Southwest Ohio had 1-2 inches of snow, while central Ohio came in around 3 inches.
Additional light snow is possible in central and southern Ohio as scattered snow showers continue into the afternoon hours.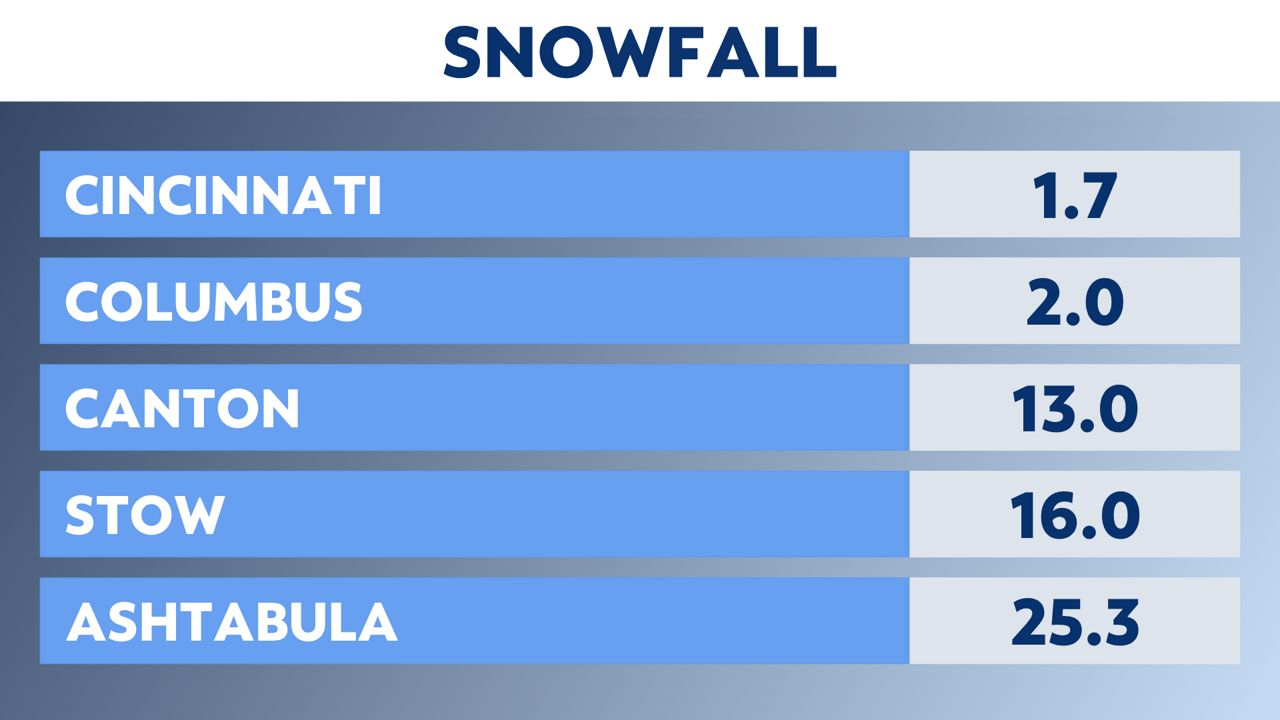 The heaviest snow is easily in northeast Ohio with about 8 inches at the Cleveland airport and up to 20 inches in parts of Lake and Geauga Counties.
Right now, our highest snow total is in Ashtabula, with a little more than 25 inches of snow!
Gusty north winds will bring in lake-effect snow, so we can expect even higher amounts east of Cleveland through tonight.
Here's futurecast showing the lake-effect snow through the evening commute.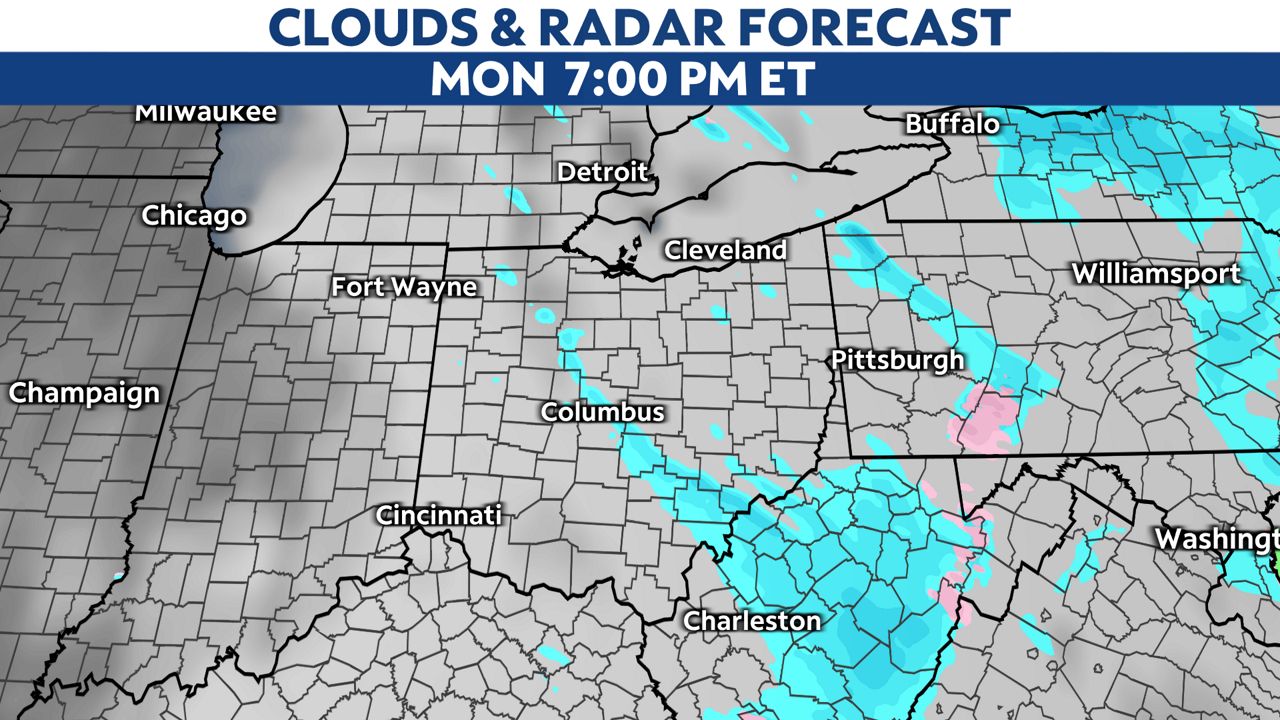 Winds will decrease tonight and temperatures may fall into the middle teens where we have snow on the ground.
Our next system will be much weaker and faster on Wednesday with a rain/snow mix.