DAYTON, Ohio — Hundreds of high schools across the country participated in a national walkout opposing legislation that students say does not support the LGBTQ+ community. Stivers School for the Arts in Dayton was among the schools in Ohio where students made their voices heard.
---
What You Need To Know
Hundreds of students at the Stivers School for the Arts walked out to oppose 'anti-LGBTQ' legislation


Roxy Rhynard is the president of the Gender Sexuality Alliance at Stivers and helped organize the walkout


Phoenix Turner found out about the national walkout through Tik Tok and helped make sure it happened at his school


Students spoke up about bills across the nation and the state that they are concerned about
---
Roxy Rhynard is busy; he's only had two weeks to organize a school walkout. Rhynard is the president of the Stivers School for the Arts Gender Sexuality Alliance. He along with over a dozen other students helped get all the last-minute planning done.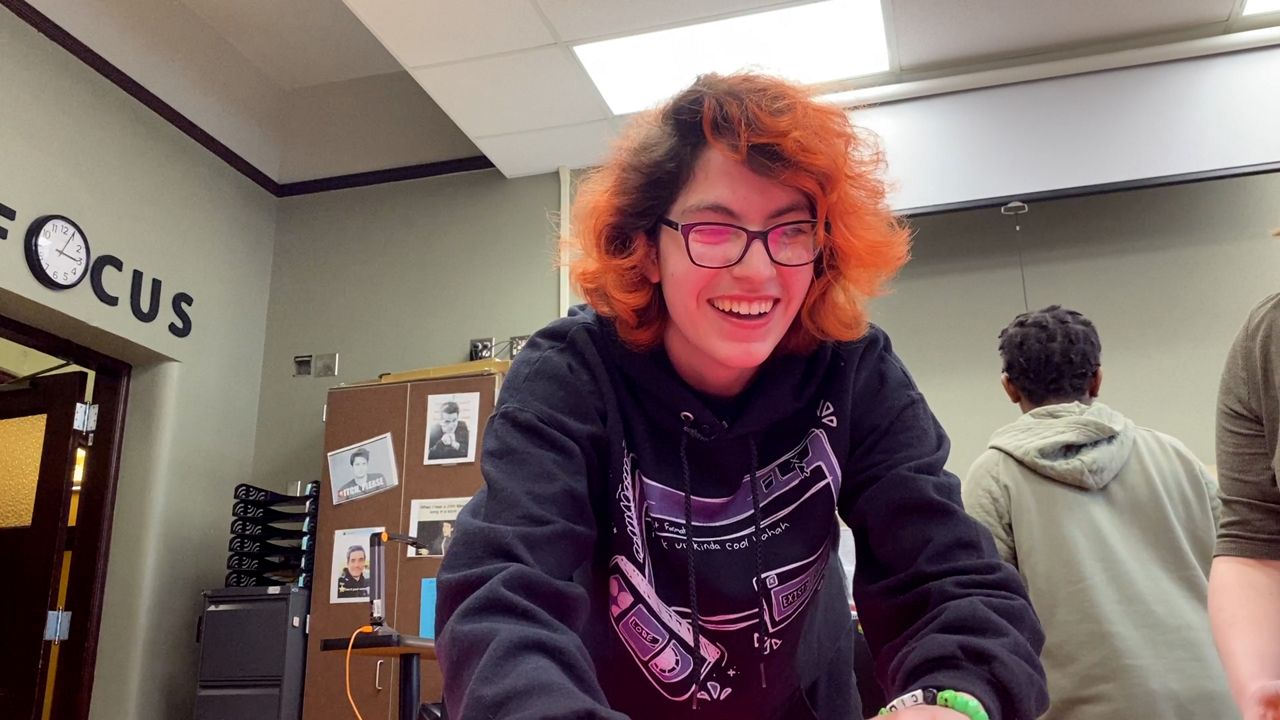 Rhynard says when he learned about the Friday's national walk-out opposing legislation that he and many others deem anti-LGBTQ+, he knew he wanted his school to be a part of it.
"I realized how much this would affect me and my friends, even though I'm almost 18," Rhynard said.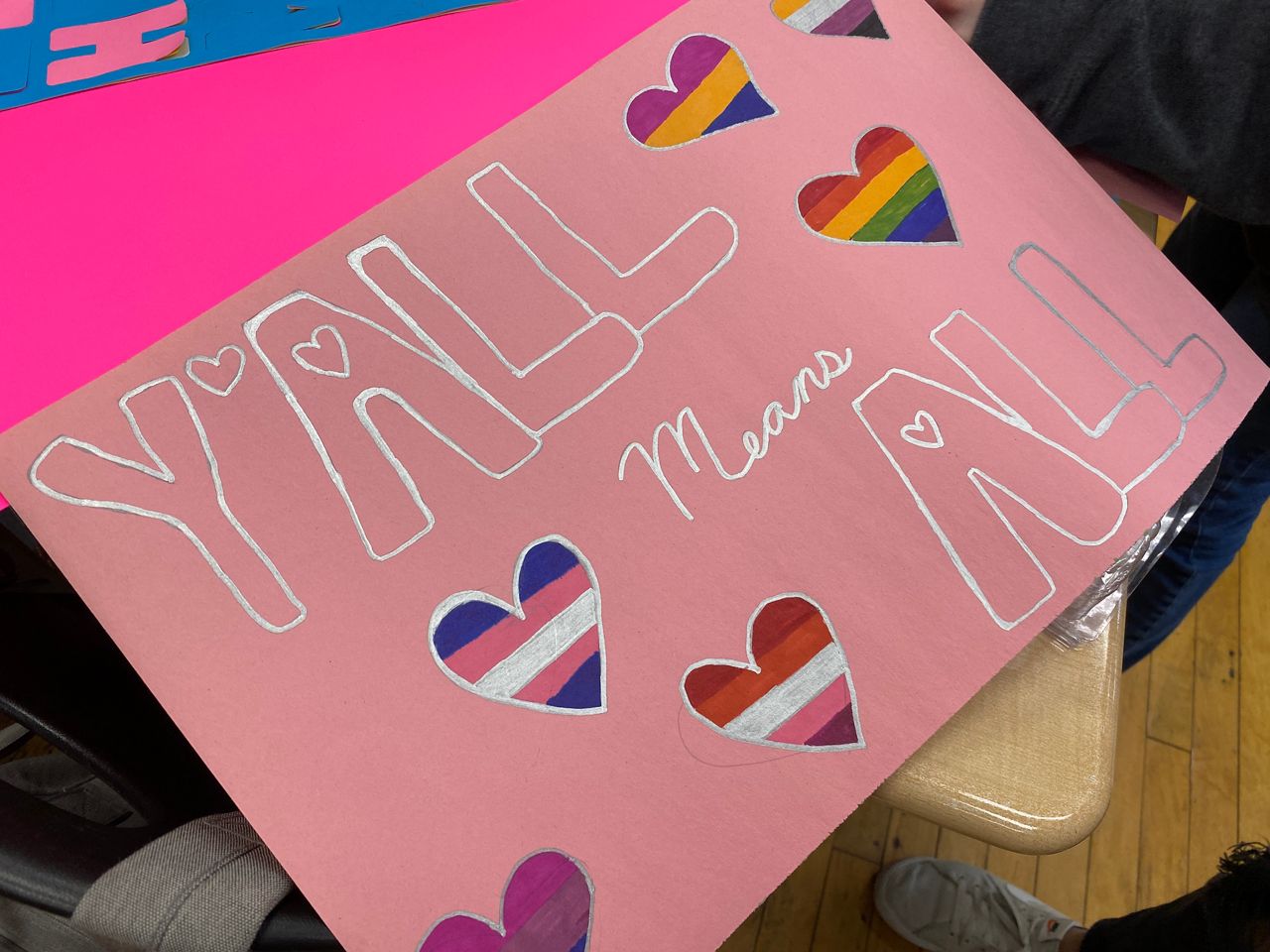 Phoenix Turner is the vice president of the GSA and says it's extremely important for him and his classmates to engage in the walkout because some of the bills are here in Ohio.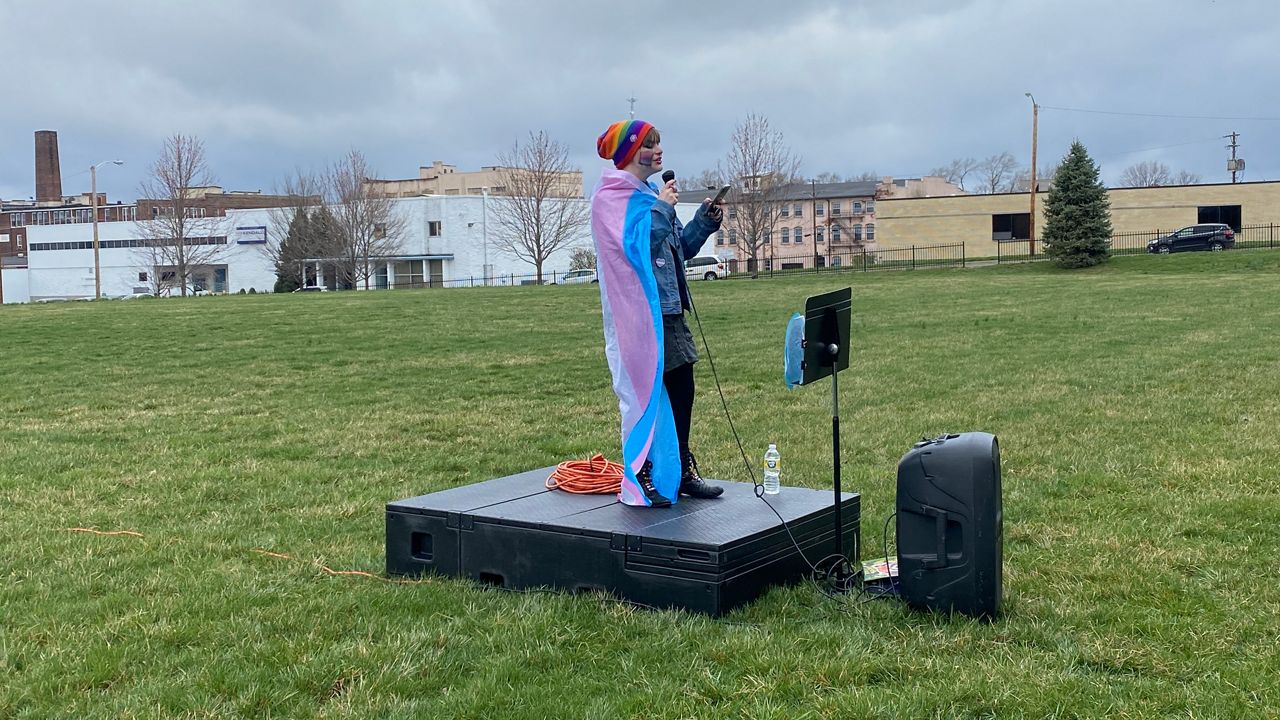 "There are actually five bills in Ohio that are under the category of what we are protesting against," Turner said. "And as a trans kid, these bills blocking our ability to get therapy and get treatment to keep us alive."
"All the legislation being passed is extremely harmful to queer kids in general," Rhynard said.
Both Turner and Rhynard say they know how important it is to speak up for what they believe is right.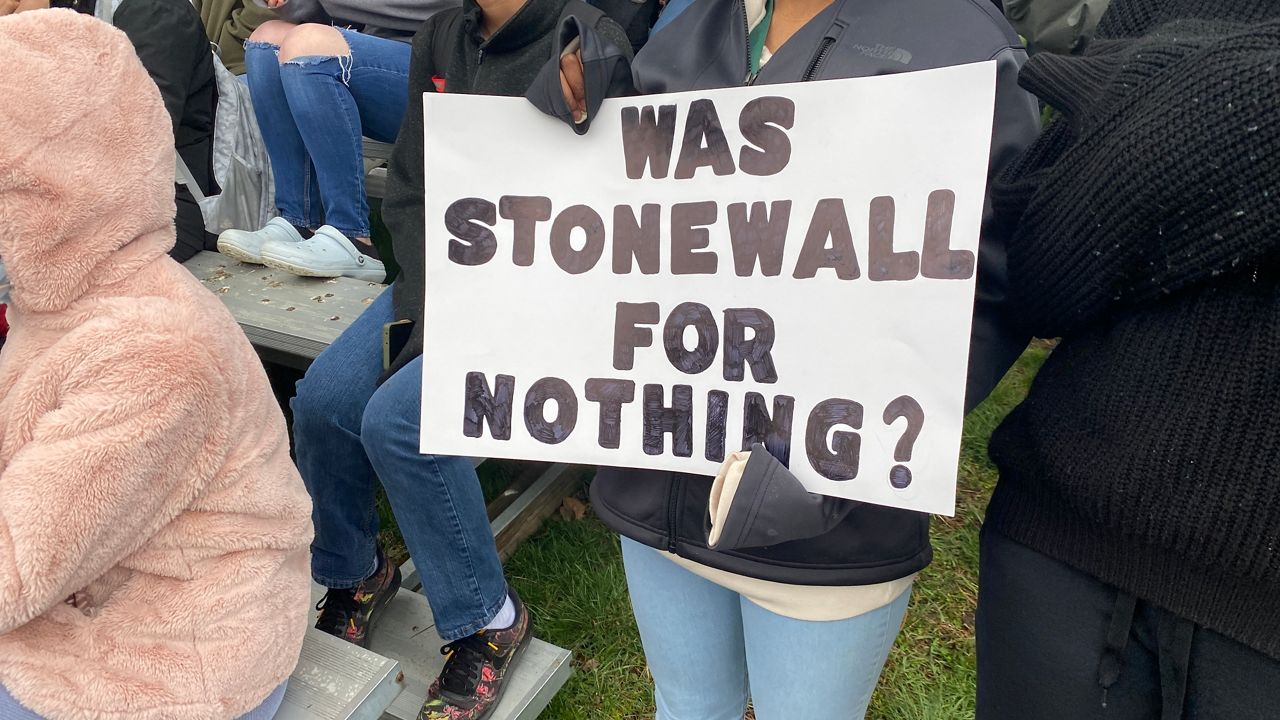 "I'm hoping people will see how passionate queer kids are about fighting for their rights," Rhynard said. "How passionate queer people, in general, are for fighting for their rights. And how much we are human too."
"I'm also hoping that the government officials that are passing these laws and creating them, finally realize that we're not going to back down," Turner said.
And the impact was apparent at the walkout, as hundreds of students showed up and shared their support as several students got the chance to speak and share their concerns.
Turner said he was happy with the turnout and hopes legislators across the country were watching.
"I knew we were going to have a good turnout, but I didn't think this much," Turner said. "And I know it's going to have a lot of impact. Because we are one of the many schools that are doing this today."