COLUMBUS, Ohio — Hilliard resident and Crossroads Church Parishioner Yemi Sobowale, along with his wife, Alison, are helping pack hundreds of thousands of Thanksgiving meals that will be distributed to local elementary schools and a food pantry.
"The most important thing is we're able to help out, share some resources this holiday season," said Yemi. "The past one to two years has been rough for a lot of families. A lot of families have been impacted by everything that's going on and the little bit we can do to help others is what we're trying to be out here to do."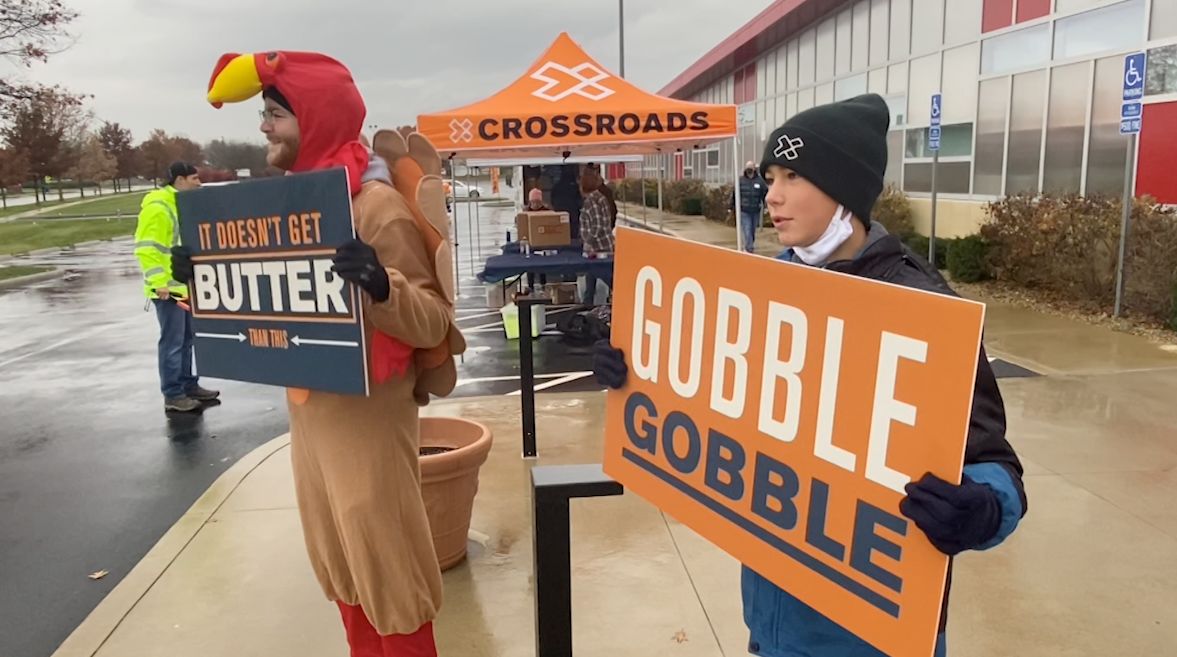 Alison said her family has been blessed and "wanted to show that in return."
"We also wanted to show our kids what it means to be thankful," said Alison.
Vicki Diller is the Columbus Community Pastor of Crossroads Church. She said one in seven people in Ohio experience food insecurity, and it's up to members of the community to help plug that gap.
"Financial resources get tighter and tighter and tighter for the people that need it most. It contributes to something as big as food insecurity over time. It limits what people are able to do around the Thanksgiving dinner table which matters so tremendously," said Diller.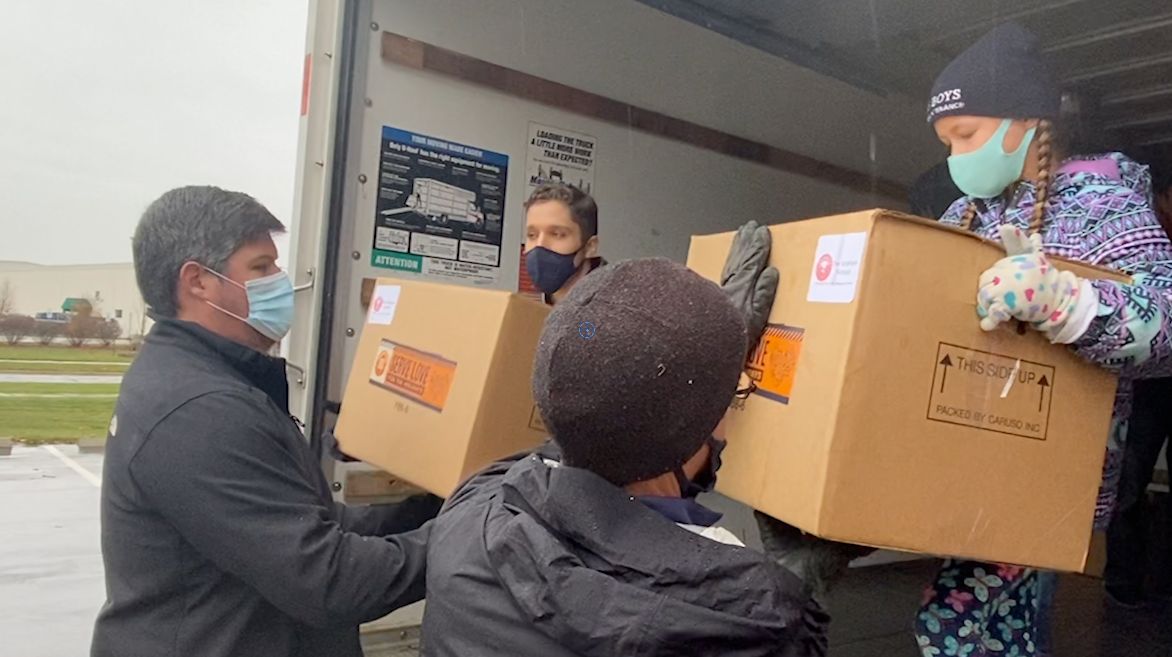 The Sobowales hope to make the Thanksgiving drive a yearly tradition, and they can't wait until their kids, Ava and Austin, grow up and help them pack some boxes.
Alison and Yemi said this time of year puts things into perspective and giving time, effort and resources to those in need can have far-reaching impact.
"It gives us a lot of inspiration being out here, even when it's raining. We know how much this is going to impact the family," said Yemi.
Crossroads Church has locations in Columbus, Cincinnati and Dayton.
This season, the church plans to collect and distribute Thanksgiving meals to 100,000 people across Ohio and Kentucky.
For more information about Crossroads Church, click here.