CLEVELAND — Robert Primm is well-known in his community. He's lived in Cleveland's Woodland Hills neighborhood for more than 40 years.
"I don't know everybody up here but most of the people up there, they know me," said Primm.
Other than his charming personality, Primm is known for the well-kept yard adjacent to his house, something he takes a lot of pride in.
"You got to pat yourself on the back a little bit," said Primm.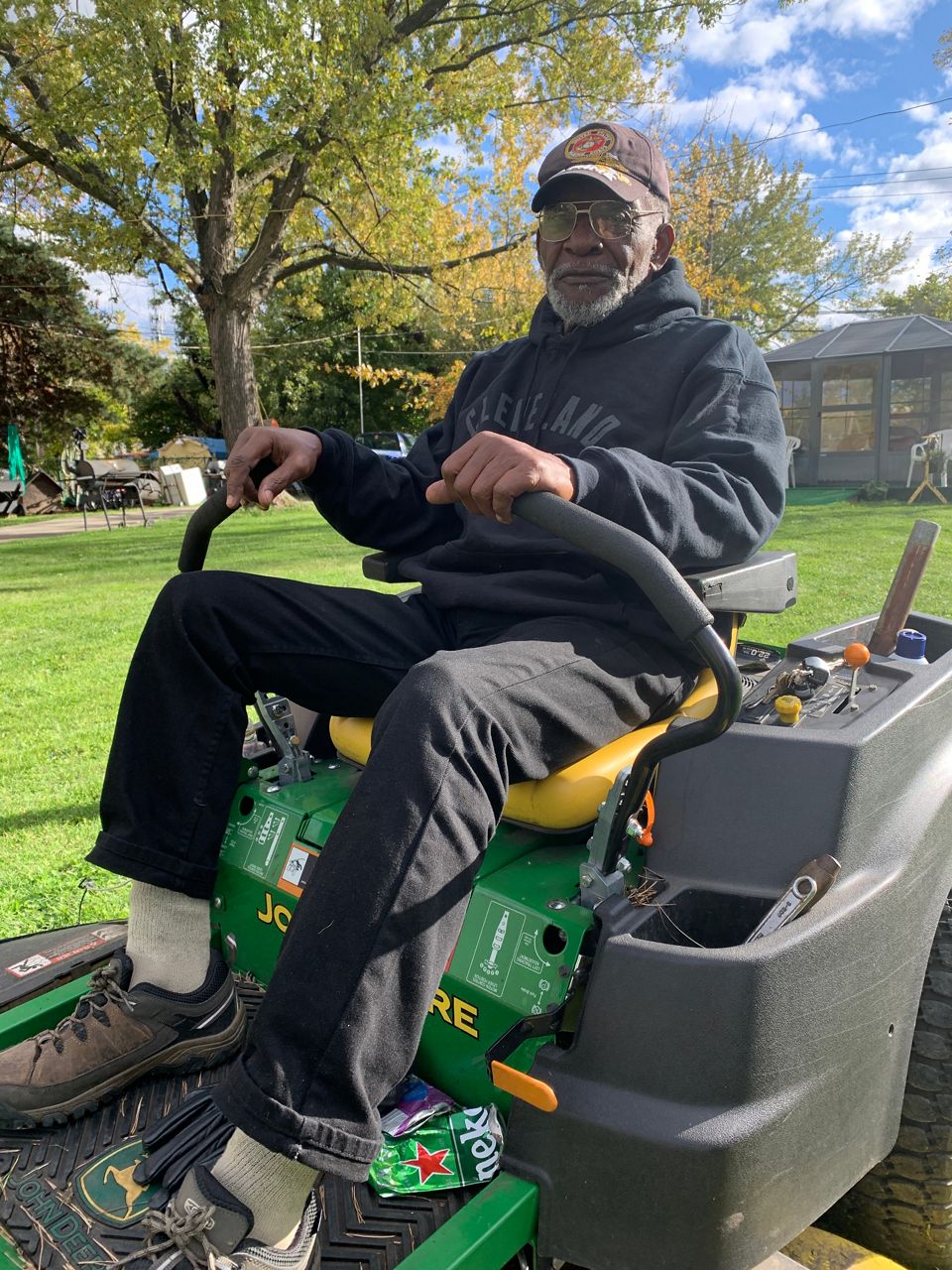 While most homes in Cleveland are right on top of one another, Primm has two full lots with tons of room to host. He has a gazebo, a small stage and many swings on his property.
"When company comes around and people come around, you can sit outside. You don't have to be jammed up in the house. And you sit back there and everybody just seems to enjoy themselves and have a good time," said Primm.
Primm said a well-kept property can have a tremendous impact on how a neighborhood looks. He is out caring for and maintaining his land at least once a week. Not just his land, but all vacant land on his street.
"On this street, I take care of all empty lots," said Primm. "I keep 'em cut. It's no charge to anyone or anything of that nature. It's just that it looks better. I live on the street, and I want it to look better and that's it."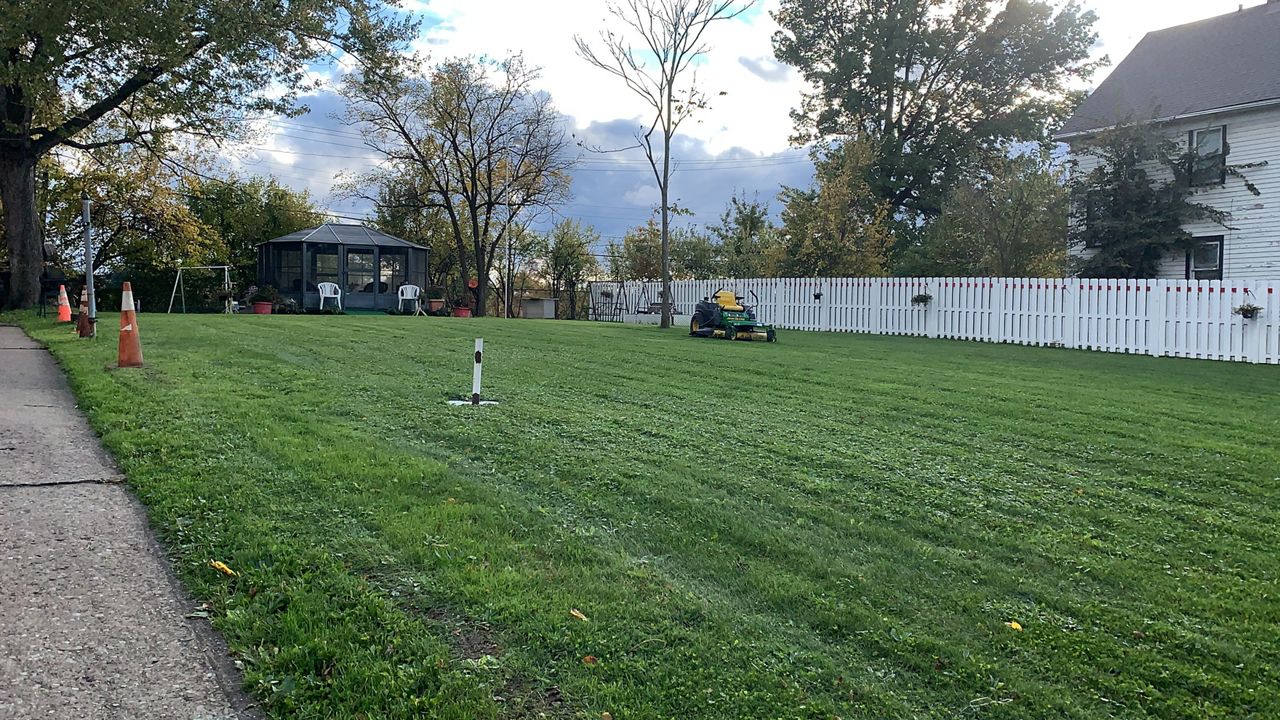 But most neighborhoods aren't that lucky. Not all of them have a Mr. Primm.
In the past 10 years, thousands of abandoned Cleveland homes have been demolished, leaving thousands of properties vacant. Out of the approximately 30,000 vacant lots across the city, more than 13,000 are owned and maintained by the City of Cleveland. Under the current maintenance routines, the lots can quickly become eyesores, left as targets for illegal dumping, crime, overgrowth and pests.
"It's really tough in some of these areas here," said Primm.
Primm's passion is his community. He wants people to feel safe in his neighborhood, not scared.
"Connect — that's the whole thing, to connect," said Primm. "Hey, what's going on, how you doing? You know, just like that. And that's what makes things positive to me."
The Western Reserve Land Conservancy has a similar mission. The nonprofit helps homeowners like Primm acquire vacant lots next to their properties and turn them into beautiful side yards. Currently, they assist residents of the Mt. Pleasant, Buckeye, Woodland Hills, Shaker Square and Union-Miles neighborhoods.
"Everyone uses side yards for many different reasons but I can only imagine if you have kids in a neighborhood where you have very little space and now you have all this great run-around room and place to go outside and, you know, play football if you'd like. I think it's a great way to keep investment in the community," said Khalid Ali, the urban greenspace coordinator for the Western Reserve Land Conservancy.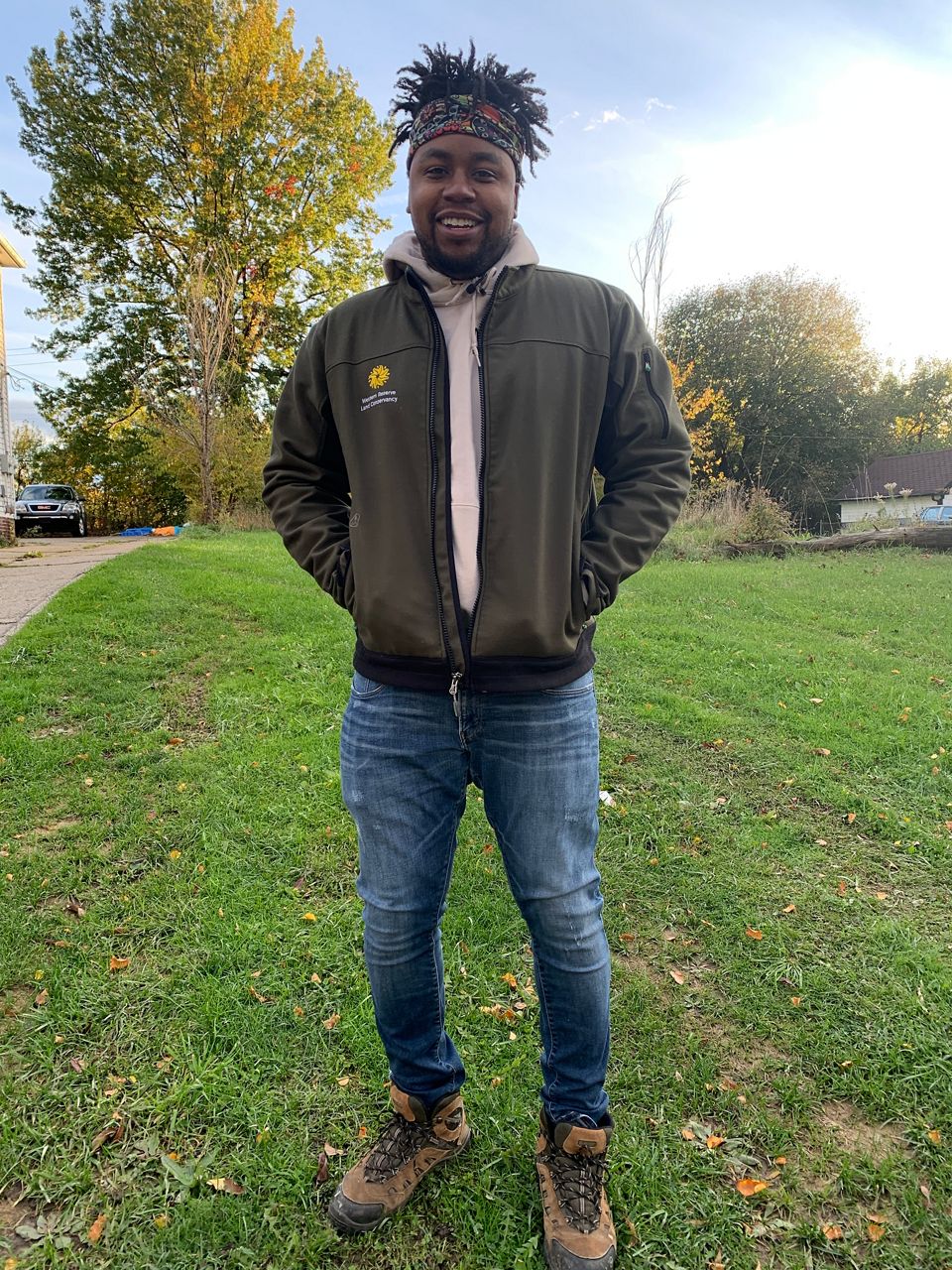 Ali is the main point of contact for the Side Yard Program as well as the Ground Work Project. The Ground Work Project is more focused on vacant lots that don't have any current plan for development and no potential owner next to them.
"What we do is come do low-cost, high-impact greening interventions, clean up the lots, cut back any overgrowth, remove vegetation that's a nuisance, clean up trash dumping and things like that. And then plant trees, and then you just have a kind of pocket green space," said Ali. "The Side Yard Program, Ground Work are great tools to re-beautify the city, bring some value to these communities where we have disinvestment and create lots that are either in the care of the residents, the community or in the care of the city, but ultimately are revitalized."
The goals of the Ground Work Project include:
Engage residents in discussions about vacant land management in their neighborhoods
Stabilize hazardous plants such as dead trees or tree branches, vines and shrubs
Remove dumped debris and litter and install preventative elements such as trees and security cameras on select parcels
Amend soil with compost sourced from food waste in the months prior to tree planting
Establish and maintain new trees
Maintain pathways and add seating elements on select parcels
Ali said Cleveland has tremendous potential with all the vacant land and he helps bring it back into the care of the community. Ali and his team provide step-by-step support in securing parcels from either the City of Cleveland Land Bank or Cuyahoga County Land Bank.
"When you have more thriving areas, nice greenery it's great for people's, you know, mental space," said Ali. "What we do at Western Reserve Land Conservancy is kind of walk residents through the process from beginning to end. So whether that be securing the application for the resident, coming and making a home visit and talking through the application with them, helping them map out their vision for the side yard, taking that application back to the city forum, or to the Land Bank forum. And really engage them in the beginning of the process."
There are a lot of people who live next to vacant lots, and the city is spending money on maintenance and care and not getting anything in return. Ali said some side lots can be purchased for $200, but there are some stipulations. Homeowners have to live next to a lot where a house was demolished, homeowners must be current on their taxes and not have any code violations. Ali helps homeowners check to see if they're eligible to acquire a side yard.
"In cases where a person is not currently qualified for a side yard, we can still help them and work them through the process and kind of prep them for the future acquisition of that site," said Ali.
Ali said the issue dates back to 2008 with the Great Recession. Many homes were foreclosed on and eventually demolished and Cleveland is still bearing the effects more than 10 years later.
"So in the 2000s we had a big housing bubble that greatly affected urban communities. You had communities that were once thriving with populations and residents and homeowners, who were basically given these really bad loans and losing their homes and communities left, you know, vacant, and some cases where the housing stock was just not being cared for," said Ali.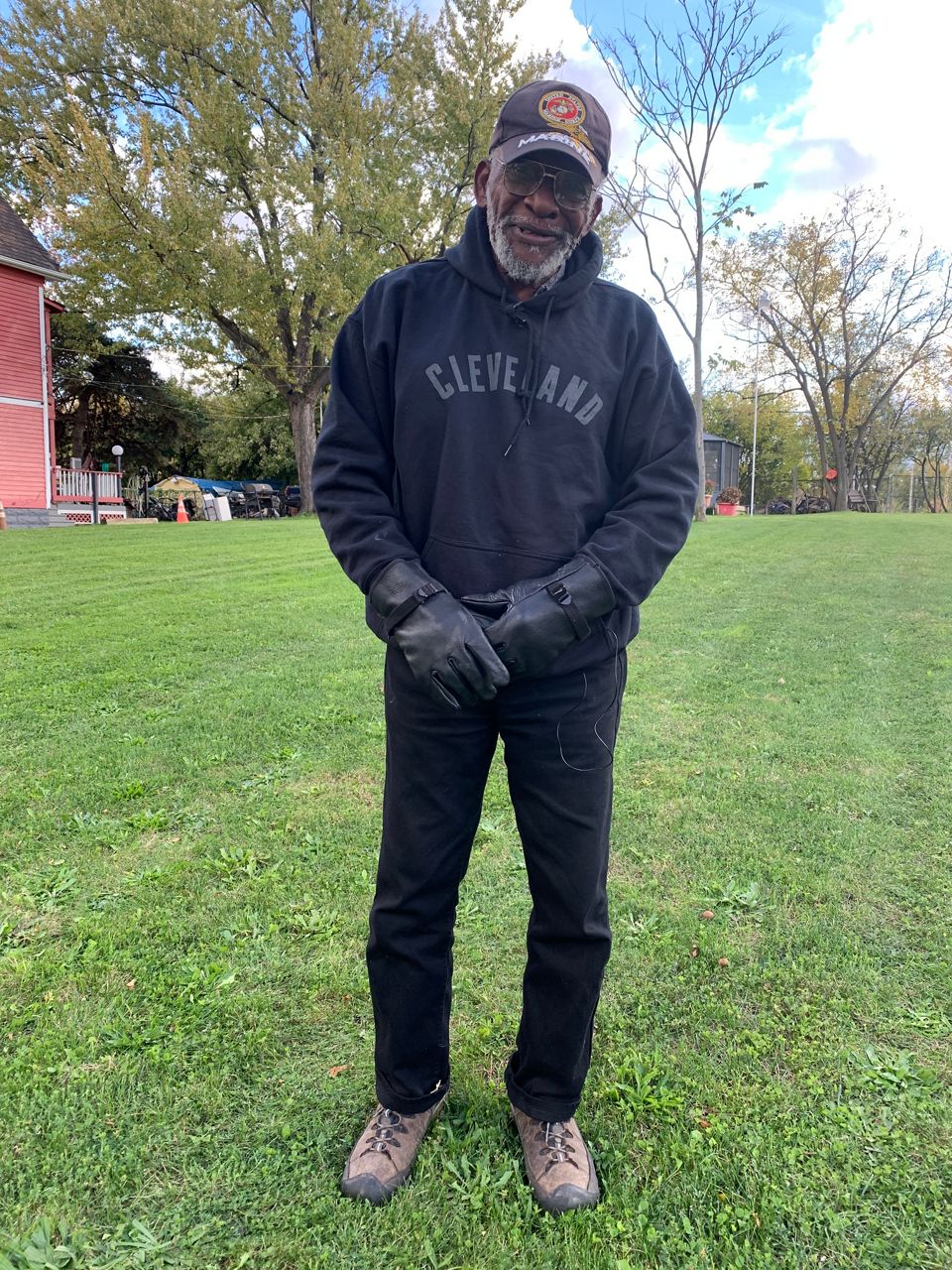 With the Side Yard Program and Ground Work Project, Ali hopes to bring value back to residents' homes. So far, the nonprofit has helped with the acquisition of over 130 side yard transfers and upgrades. The Western Reserve Land Conservancy helped Primm acquire his side yard three years ago and Primm hopes to keep the momentum going.
"The other people have to have that too as well because you can't do it all by yourself you know," said Primm. "It's never one person that can actually do that on your own and make it work. Because one of the things you got to do, you got to focus all minds to come together at one point because if there's mind over here thinking one thing and one over there thinking another, you got to bring all the minds together to one point and that's where the power comes in."
The more lots that can be cleaned up, the more beautiful Cleveland can look.
For more information on The Western Reserve Land Conservancy visit here.