COLUMBUS, Ohio — U.S. Navy Commander Robert Haas' home is a tribute to a lifetime of service to our country. He joined the Navy in the 70s, traveled the world, worked at the Pentagon and briefed President Bill Clinton.
"Of course I was so small and he was so tall. But he treated everybody really well," said Haas.
Since retiring from active duty in 2000, he's fought many battles with his health and needed a portion of his left leg amputated in 2010.
His first service dog Scottie helped rescue him from depression.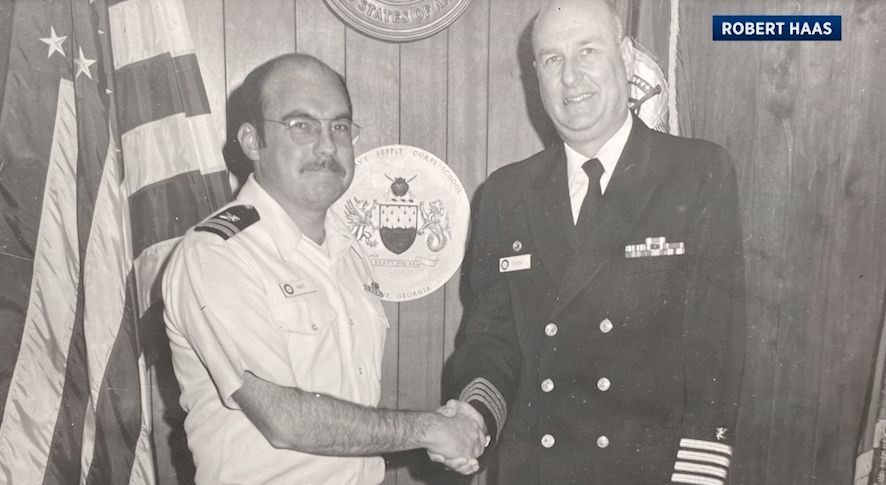 "I needed a companion dog. I need some dog that will be there for me, to give me unconditional love," he said.
Now, 3-year-old Alice is his companion, his motivation for taking on a new day and his sidekick for health procedures to come.
"She'll be right there with me. So I can't imagine life without a dog. She's not members of my family — we're members of her family," said Haas.
Heather Lane is the founder and CEO of Veteran Companion Animal Services.
Over the last couple years, the organization has placed 16 rescue dogs with central Ohio veterans of all ages and backgrounds, and she hopes to increase outreach in 2022.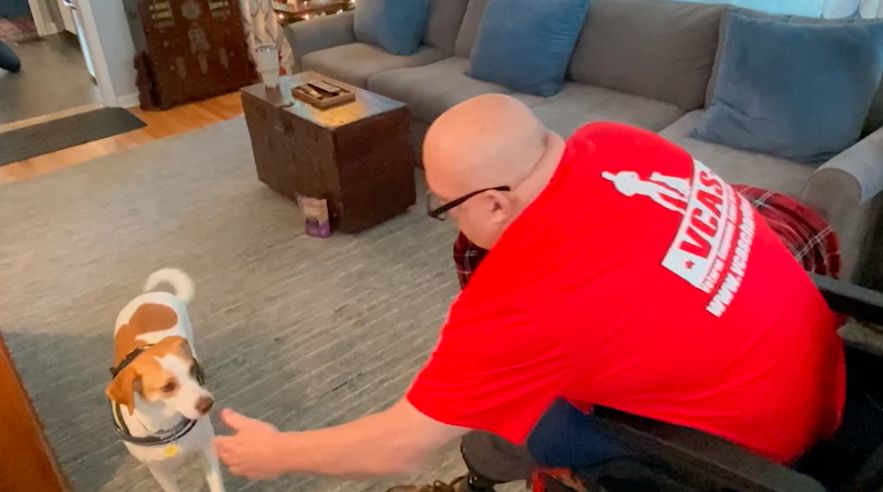 "We plan on placing 12 dogs with veterans here in central Ohio. And those placements include a lot of work with the veterans on the front end, getting to know them, working with our shelter partners. And a full year of supplies, all the dog food, veterinary care," said Haas.
And despite his health concerns, Haas knows he's blessed.
On this Veterans Day, he said to remember all the men and women who have sacrificed their lives so we can all live in peace.
"When you get up in the morning and look at your kids, just remember that they're safe because other people put their life on the line. You go by a cemetery and see all those flags on the gravesites, those are the people that gave the ultimate," says Haas.
For more information or if you'd like to donate to the nonprofit Veteran Companion Animal Service, click here.