COLUMBUS, Ohio - An Ohio State alumnus is training for the TCS New York City Marathon. It will be a test of endurance that Anthony Agazarm said is going to push him more than the average runner.
Agazarm was diagnosed with Type 1 diabetes his sophomore year of college. All the signs were there.
"Urge to go to the bathroom, drinking tons of water," said Agazarm. "I was super, super skinny and just felt fatigued all the time."
He began to experience these symptoms before being diagnosed, and it was his aunt that saw the signs.
"She's been a diabetic for 60 years," said Agazarm. "I didn't know too much about it and lucky enough she did. She welcomed me into her home. She saw all the symptoms, knew right away — 13 A1C. It was a crazy experience but I'm just happy to push through it."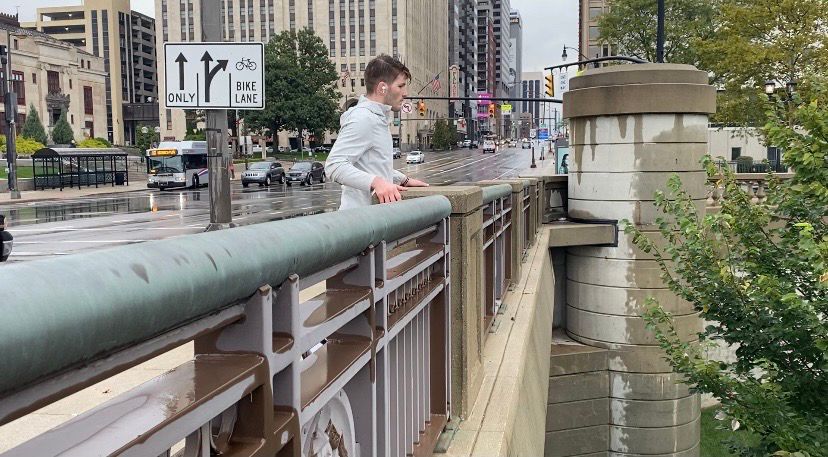 Diabetes was a new obstacle but wasn't his first. He's been active since he was a child. He started wrestling at 6 years old and dabbled in other sports throughout his childhood. A joint condition put him in a wheelchair from second to fifth grade, putting all activities on hold.
"I was told by a doctor — a couple of doctors, actually — I wouldn't walk, I wouldn't wrestle, I wouldn't be able to get to do many of the things I love to do and it didn't sit well with me," said Agazarm. "I swam and I did all the things I was told not to do, and I pushed past and I managed to keep going."
Agazarm has faced his diabetes diagnosis with that same mindset. Training hard, he is headed to his second marathon in the Big Apple to run in this year's TCS New York City Marathon. Beyond Type 1 approached him about six months ago asking if he would be a part of their Beyond Type Run team to raise awareness for Type 1 diabetes. The team is composed of 50 athletes who prove every day nothing is impossible and life doesn't have to be lived with limitations.
Training is a little harder with the disease. Type 1 diabetes is an autoimmune disease that hinders the body from producing insulin, resulting in sugar staying in the bloodstream instead of being converted into fuel for the body.
Staying in a routine is key, along with eating multiple times a day, working out and closely monitoring his glucose and insulin levels.
"Keeping a solid lifestyle with food, with exercise, and even at a young age, inviting my friends to be involved with my diabetes," said Agazarm. "None of them knew about diabetes, and up until 21, I didn't know, so I think the biggest thing is to try to get attention at a young age and allow these people to do it together."
Pushing through each obstacle, rain or shine, Agazarm is proud of how far he's come.
"At the time, during the diagnosis, in the first tandem [pump] years, it was a trek," said Agazarm. "Nonetheless, I would've pictured it a little bit later one, but I'm happy for it to be sooner than later."
Anthony Agazarm will run in the TCS New York City Marathon, Sunday, Nov. 7.