MIDDLETOWN, Ohio — It can be difficult to know where to turn for help when you're a first-generation college student.
That's why Miami University's regional campuses offer the TRIO program.
---
What You Need To Know
The TRIO program is offered at both the Hamilton and Middletown Miami University Regional campuses


The program helps first-generation college students stay on track to graduate and be successful in and out of the classroom


Each student in the TRIO program is paired with a success coach to meet with every other week


The TRIO program is a federally funded program and offered at a variety of schools across Ohio
---
​​​For Miami University Middletown campus senior Breanna Barnes, stepping inside the college classroom is a first for her generation.
"My parents did not go to college, so they didn't know anything about college," Barnes said. "I knew I wanted to go to school. I knew I wanted to graduate. I just didn't think I was good enough. I didn't think I was smart enough."
Barnes said after struggling at other colleges and with financial aid, she stumbled across the TRIO program at Miami.
"When I came to Miami, people were just so loving here," she said. "And very, very supportive. Every floor that I stepped on, there was a staff member, there was an instructor waiting to help me. I was lost before I came to Miami in the college world and I just really found a place here.
The program is designed for first-generation college students to set them up for success by pairing them with a success coach.
Melissa Carrion is the student success coach at the TRIO program at the Middletown campus.
She meets with students like Barnes bi-weekly to check in on their progress.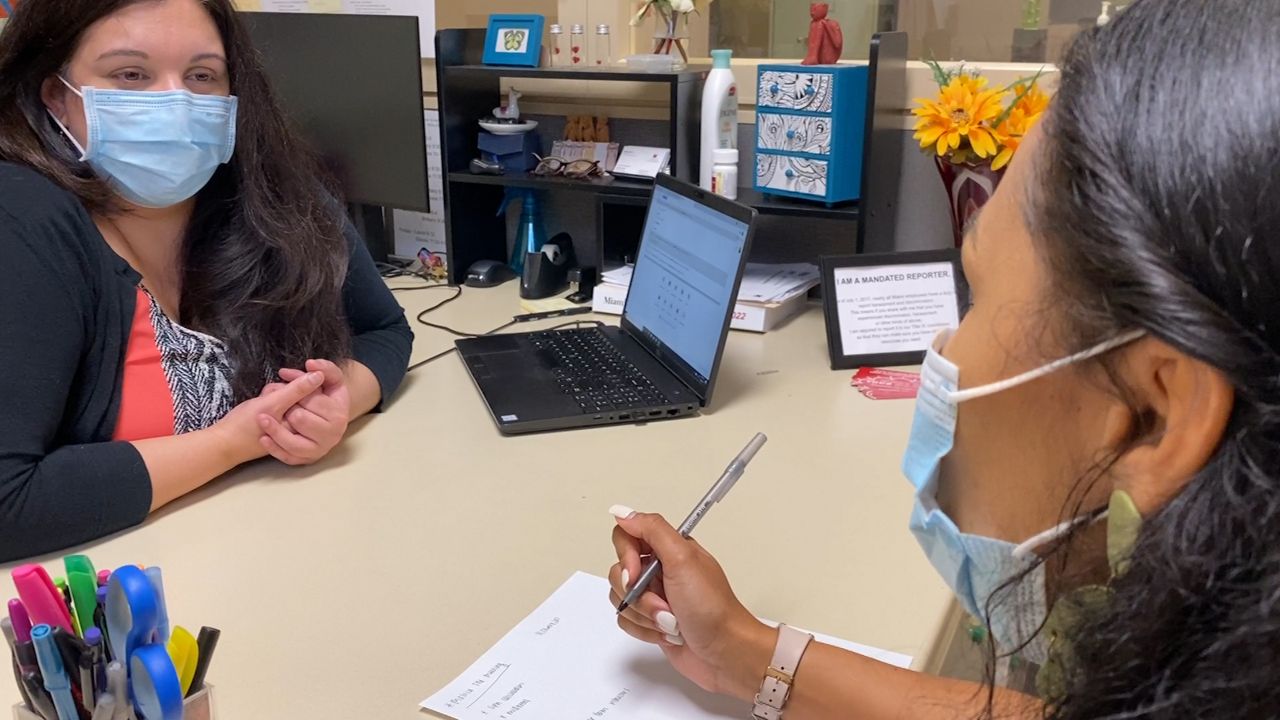 "When you go to college, when you leave high school, you're not leaving 12th grade and going to the 13th grade," Carrion said. "It's completely different. Everything is flipped. You have to manage your time on your own without teachers or school bells or parents prodding you along."
Carrion has followed Barnes' journey since she came to Miami and is looking forward to seeing her graduate next fall.
"I'm going to watch her walk across that stage when she graduates," Carrion said. "It's going to be amazing."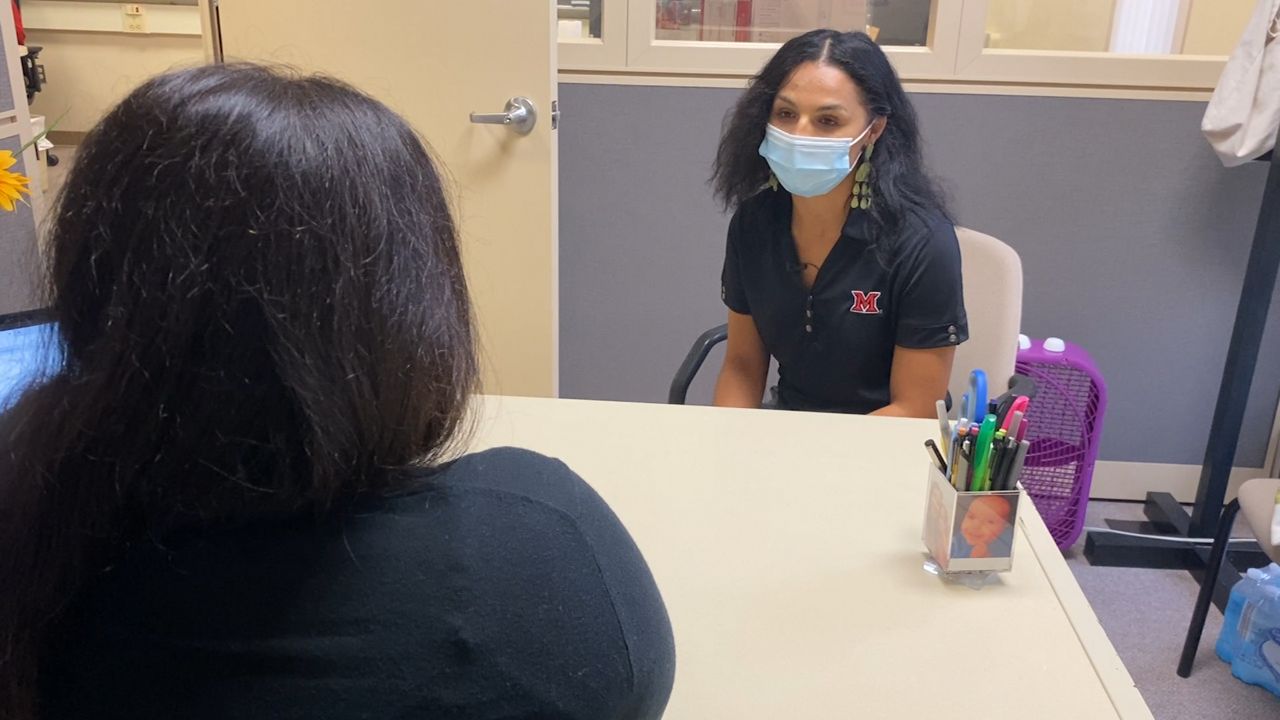 For Barnes, she's also juggling working a full-time job.
Barnes works in operations for the Middletown campus. She uses the money she's making towards her education. While her calendar is full she said this was all possible because of the support and help from TRIO.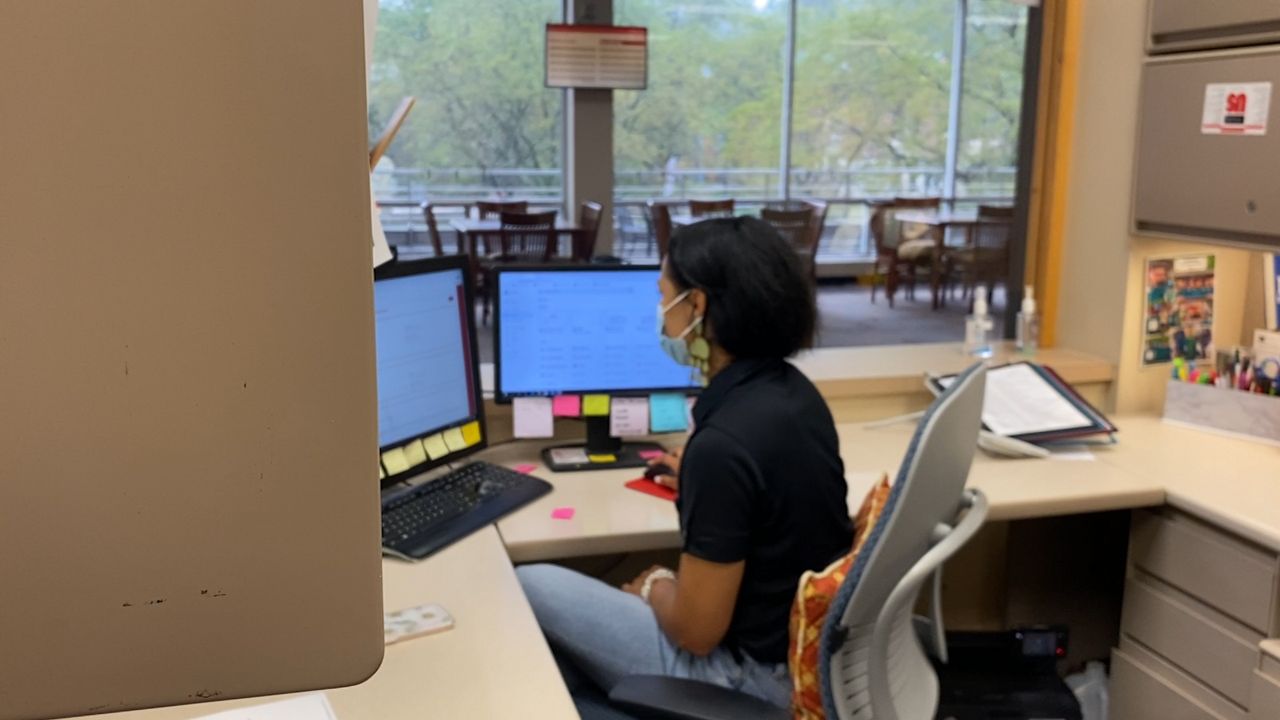 "If it wasn't for TRIO, I would not be here today," she said. "And I probably would not be graduating next fall."
Barnes hopes other first-generation college students learn a little something from her story.
"If you put the work in and you do your part, everything else will follow," she said.
The TRIO program is a nationally-funded program and is also offered at universities across the state including Columbus State Community College, Cuyahoga Community College and Bowling Green State University.