COLUMBUS, Ohio — As college athletes navigate the new name, image and likeness rules this fall, one Ohio State football player already knew what he'd do with the money he'd make: donate it.
---
What You Need To Know
Harry Miller is donating all of his NIL money to those in Nicaragua that need it most


Miller started going on service trips to Nicaragua in seventh grade


Miller says the trips have changed his way of thinking and shown him what is most important in life


Miller was also selected to be on Allstate's AFCA Good Works Team, getting a $10,000 donation
---
​​​Harry Miller has been to Nicaragua just about every year since he was in seventh-grade. To those kids, he's more than a dance partner, he's a lifeline.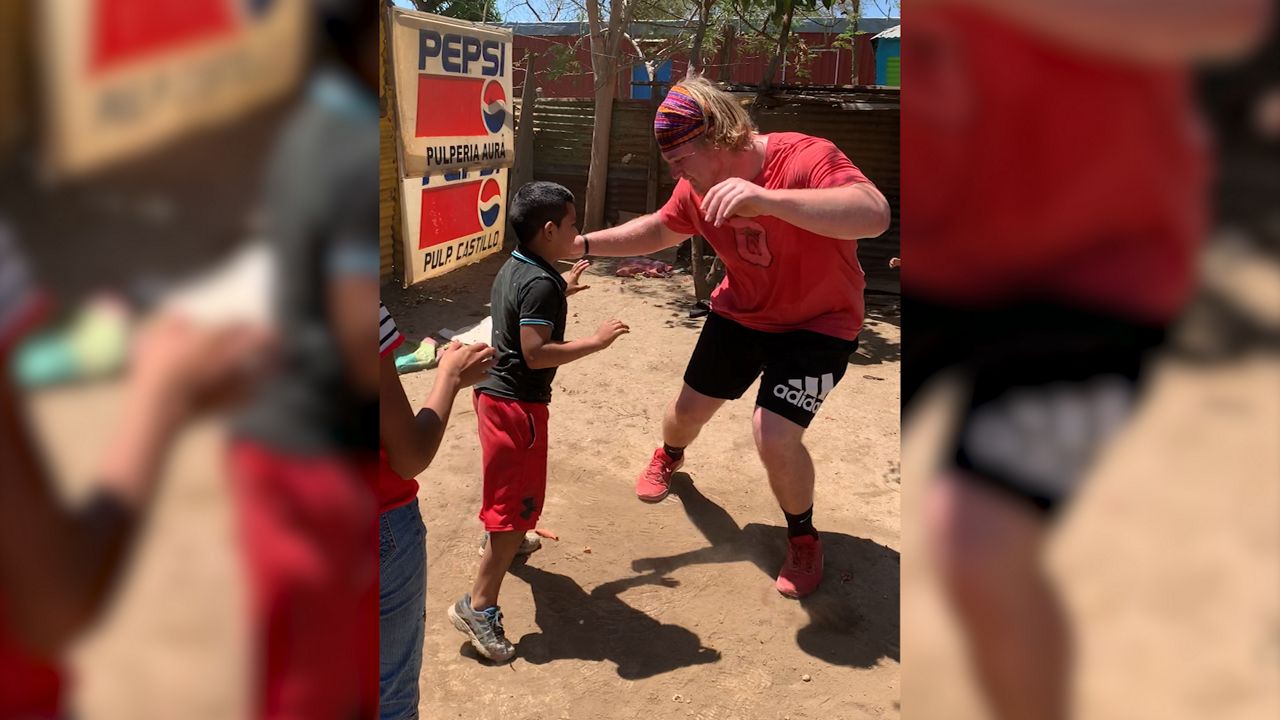 But here in Columbus, you may never know that, watching him on the field each Saturday.
Miller said he was hopeful that one day he'd be able to contribute to the country that he's traveled to so much. He just wasn't sure if it would ever be possible in college.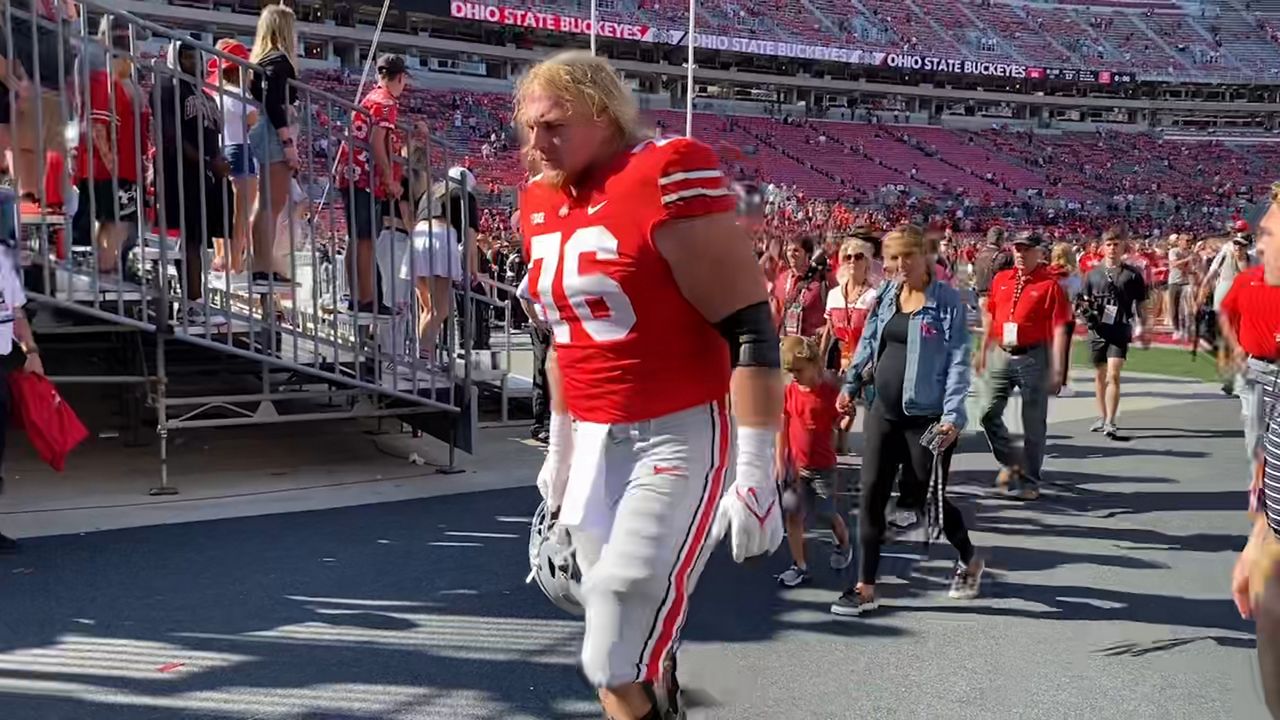 "We were just hoping that something would break and being able to do something with the ministry and with just helping people," Miller said. "I have it hung up in my room and I think about it a lot."
That Nicaraguan flag is a daily reminder of the kids that he wants to help.
"This is a flag I have that I got actually before I came to Ohio State. It's got the names of the kids, so this was 2018," Miller said.
Miller's many trips to the country he's come to love is why he's donating all of his NIL money back to it.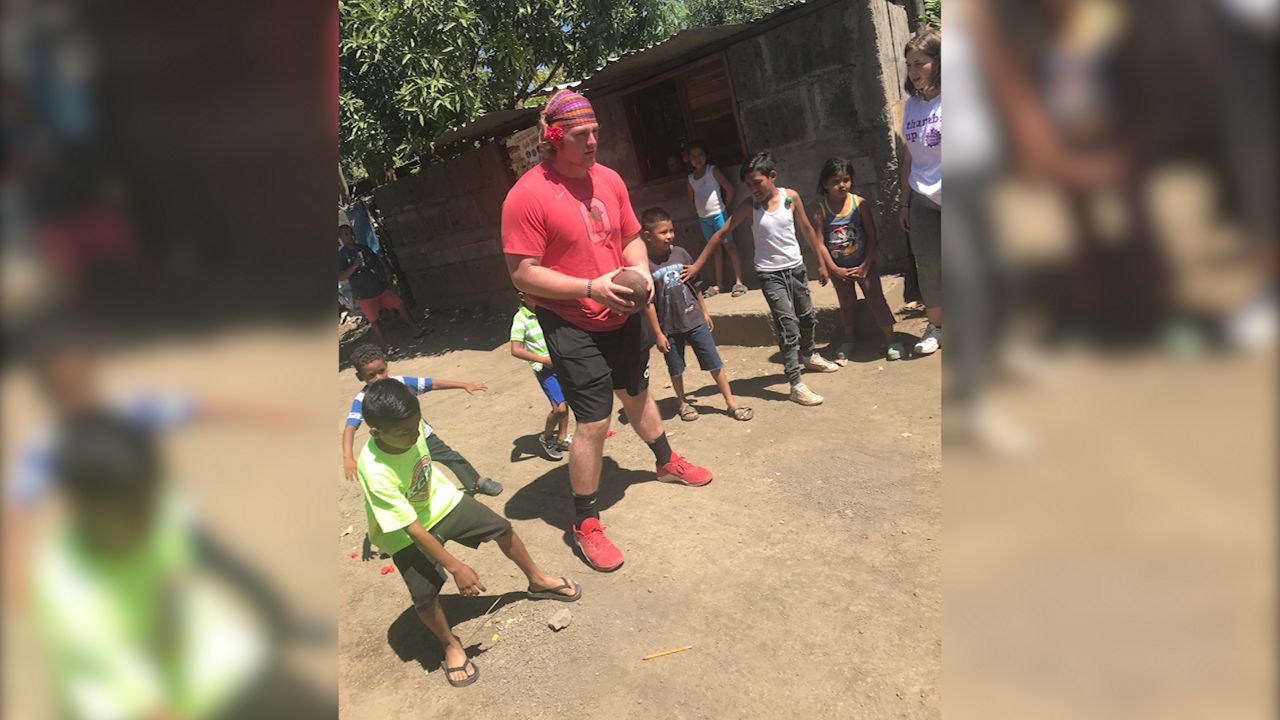 "You don't need much to have much," he said. "That's probably the biggest lesson I've learned from Nicaragua."
The football player wants to be remembered as more than that, which is why Allstate chose him to be on this year's Allstate AFCA Good Works Team, donating $10,000 to Harry's efforts in Nicaragua.
"It's a great gift," he said.
Miller said his visits to Nicaragua may turn into something else.
"I'll probably end up living in Nicaragua and become an old man" thanks to all the beautiful life lessons it has taught him, he said.
"All that matters are the people around you and that's what I've learned in Nicaragua," Miller said.
He hopes to always give back
"Giving and being compassionate, being self-controlled, what a fulfilling life that is and that's sort of all I want to do," he said.