DAYTON, Ohio — Tracy Evans is used to saving lives every single day, working as a nurse in the operating room at Grandview Medical Center.
But in September of 2018, it turns out she was the one who needed saving.
Evans, a mother of three from Xenia, was diagnosed with Stage 3 breast cancer at just 35 years old.
"I did feel healthy and I thought I felt a lump," Evans said. "I actually let it go on for a few weeks. I think I kind of talked myself out of knowing if I felt something."
She said the diagnosis caught her off guard. Evans had no family history of the disease and she was under the age guidance for screenings to begin.
But once she received the diagnosis she wasted no time in treating the cancer.
Under the guidance of her doctors at Grandview and Kettering Cancer Care, Evans decided to undergo surgery.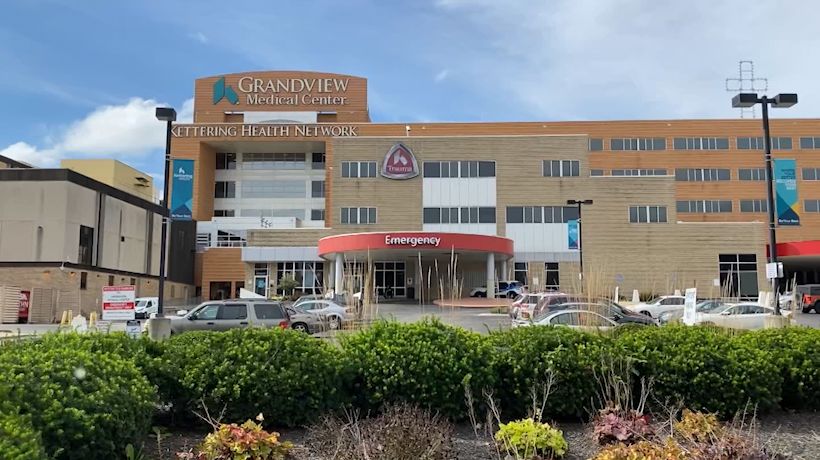 "I opted for a double mastectomy," Evans said. "But when I went into surgery they were going to check my lymph nodes under pathology just to be sure. And I did have some positive lymph nodes. So we knew that it had spread past my breasts and into my lymph system."
Shortly after her surgery, Evans began chemotherapy and radiation therapy to eliminate the remaining cancer over a nine-month period.
She said she opted to receive care at the same hospital where she works because those are the people she trusts the most.
"My co-workers actually took care of me," Evans said. "A lot of people are like, 'you wanted them to see you like that?' And I felt better. I knew they would take good care of me and that I was in the best hands. And it made me feel so much more comfortable in an uncomfortable situation."
Breast Cancer is the leading cancer diagnosis for women worldwide. At the height of the pandemic, some cancer screenings declined by 90%, according to the American Cancer Society.
The support campaign #TeamTracy was also sparked to help boost her morale and keep her pushing through treatment. And in July of 2019, she was officially cancer-free.
It's something her oldest son, Dominic, said he's grateful for.
"She helps us so much. I don't know what I'd do without her," Dominic said.
Dominic, Preston and Beckham often wear pink to show support for their mom.
Dominic even has pink braces this year. And Tracy's husband, Curtis, has also been right by her side through the entire process of treating and beating Stage 3 breast cancer.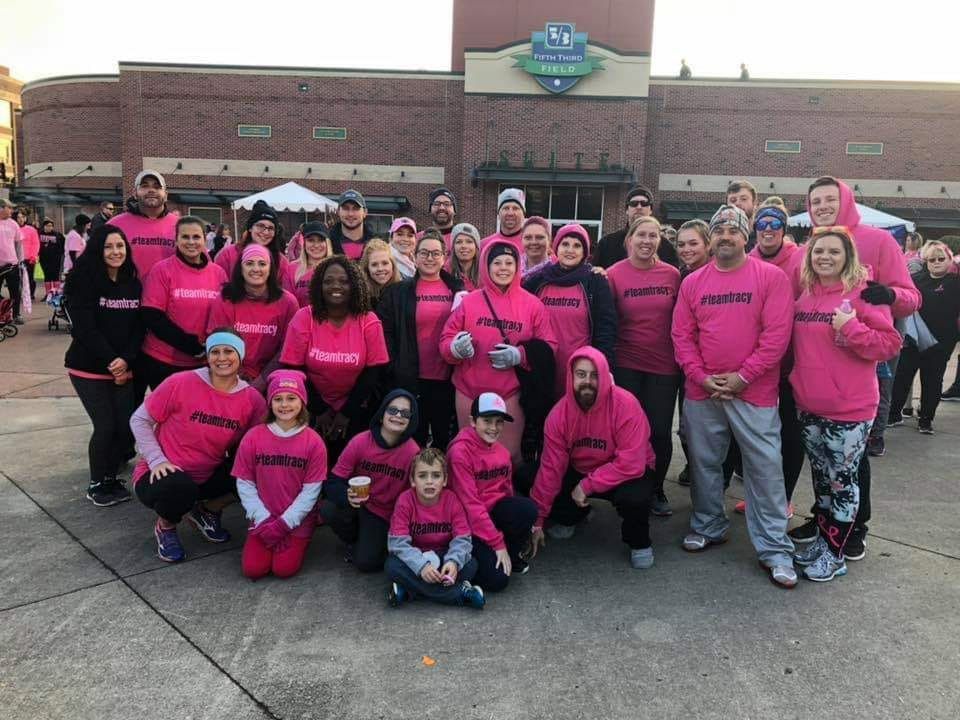 Tracy said all of the support means a lot.
But she said she wants people to maintain this level of awareness all year long, not just in October because it could save lives as it did hers.
"I wish everybody was aware all the time because I don't think so much would be missed if we were all so aware," Tracy said. "You could be young, you could not have a family history, it could feel any way but if you're suspicious you should see a physician."