CINCINNATI — A new University of Cincinnati study showed art therapy may help with the mood and wellbeing of patients that experience hearing loss. Sankhya Jejurikar is using her experience to collaborate with researchers to create an even better experience for future patients.
---
What You Need To Know
Sankhya Jejurikar has always loved creating art, especially with a paint brush


Last year, Jejurikar was diagnosed with acoustic neuromas, benign tumors that attach to the nerve endings on the inner ear and brain.


As a result of surgery, Jejurikar lost hearing and sensation on the left side of her face


Jejurikar decided to help with an ongoing UC study that studies patients with her conditions to see how on-demand art and pet therapy at home can help a patient's well-being
---
​​​Jejurikar has always wanted to be an artist.
"The fact that you're creating something from nothing," Jejuirkar said. "When I look at a blank canvas, it actually excites me because I know it's going to grow."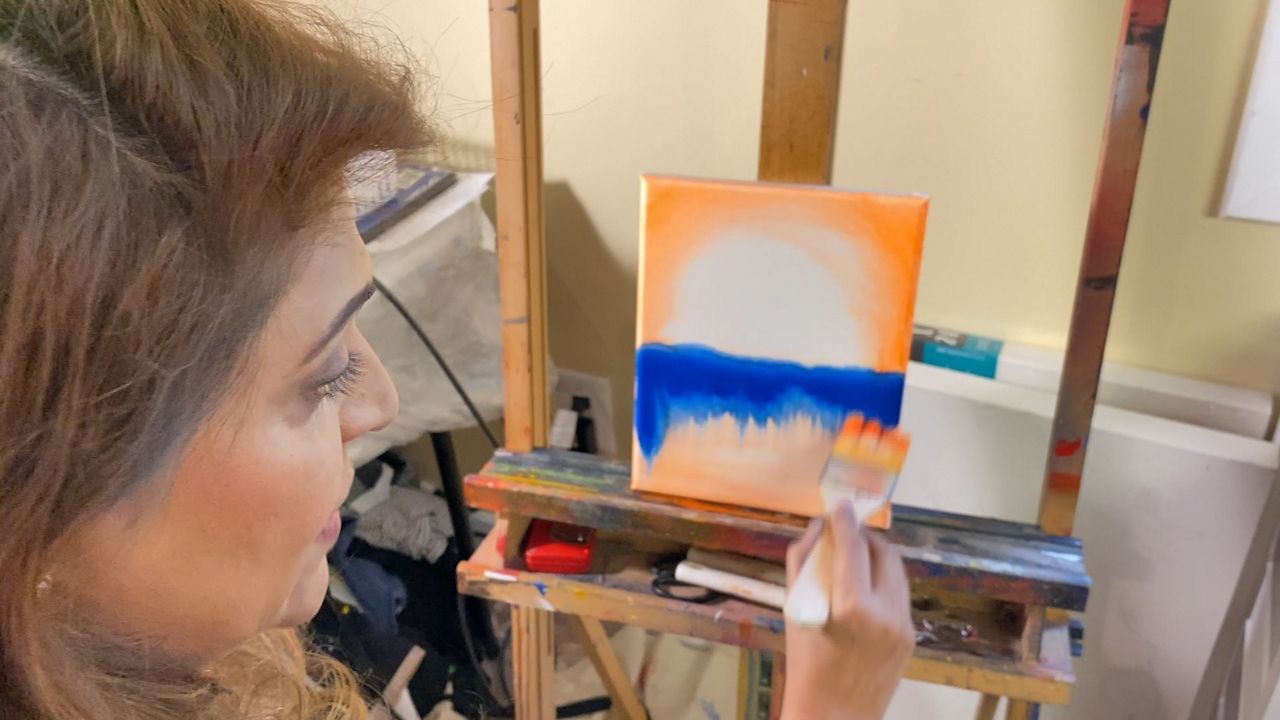 Now, she's using her artistic ability to help others.
"This is my new reality," she said. "So I just have to accept it."
Last year, Jejurikar was diagnosed with acoustic neuromas, benign tumors on nerves leading to the inner ear and brain. As a result of surgery, she lost hearing and any sensation on the left side of her face. When she heard about the University of Cincinnati study, she knew she wanted to be involved.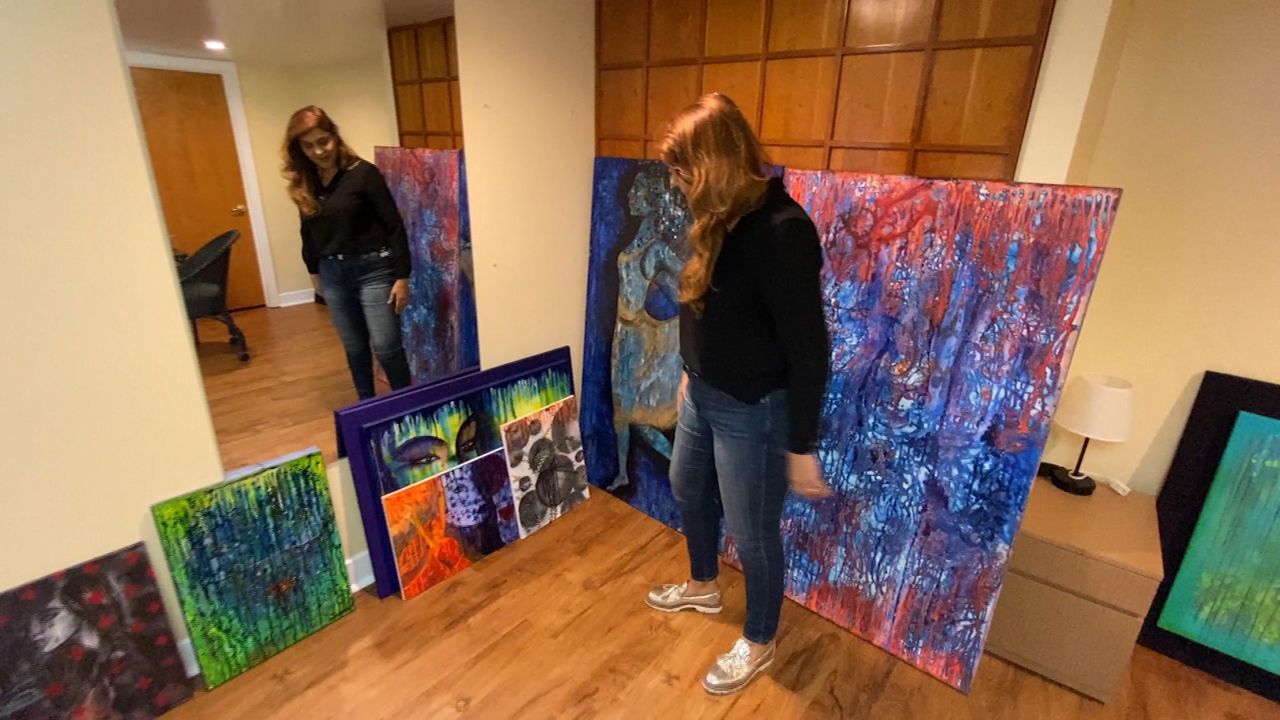 "Starting this program, I thought I was there to help them," she said. "But as I was going through every week's process and I was going through the questions, it ultimately helped me."
The study, which focuses on patients with Jejurikar's diagnosis, gives ways to access therapy at home.
"Having an app like this is what we think will be useful," Jejurikar said.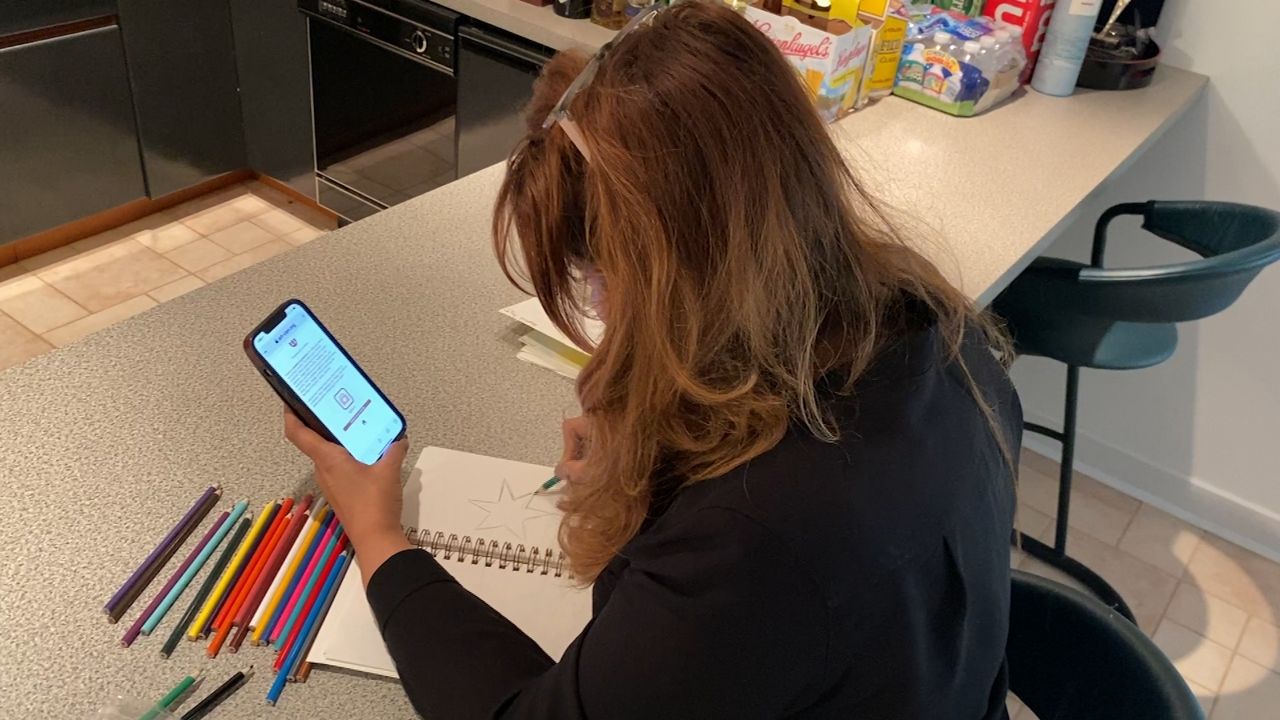 An art app gives the patient a prompt each week to draw something and then reflect on it.
"It makes the patient stop and think," Jejurikar said. "Sometimes life goes on and you don't really, you kind of ignore the things that are happening to you because you don't really want to stop and think and actually face the issues you have."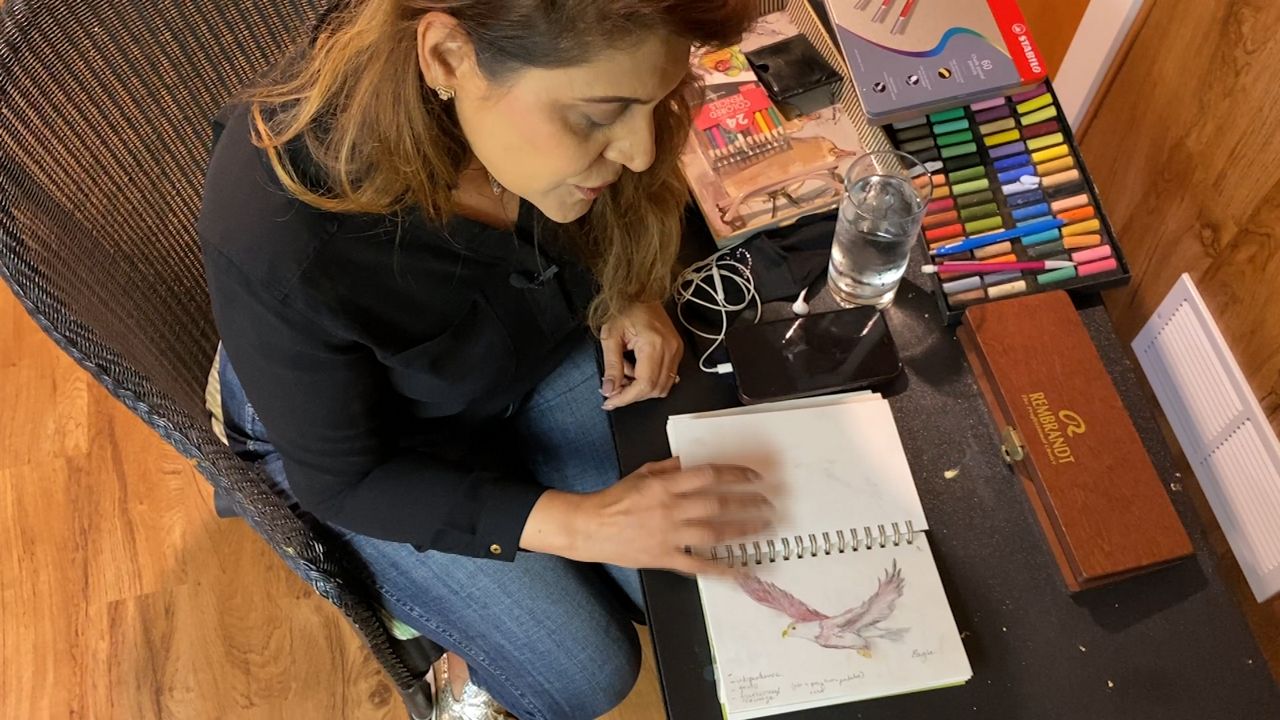 While Jejurikar does it herself, she's noticed it's helped her to better understand how she is feeling.
"It's painful to start with, but as you come to the decision it almost feels like, 'Aha! That is exactly what I am,'" she said. "That's exactly what I think. That's exactly what I need to have."
She's hopeful that other patients feel the same way.
"Even if it helps you a little bit, it is worth it," she said.
"The little nuances of taking care of a pet, they are reduced," Rebola said. "And still you have the capabilities of having an agent, the animal, to give us a sense of relationship and connection and companionship."
The robotic dog has a smart bandana on it to help the researchers take note of how many interactions the patient had with the dog and for how long. The hope is that these interactions also help the wellbeing of the patient.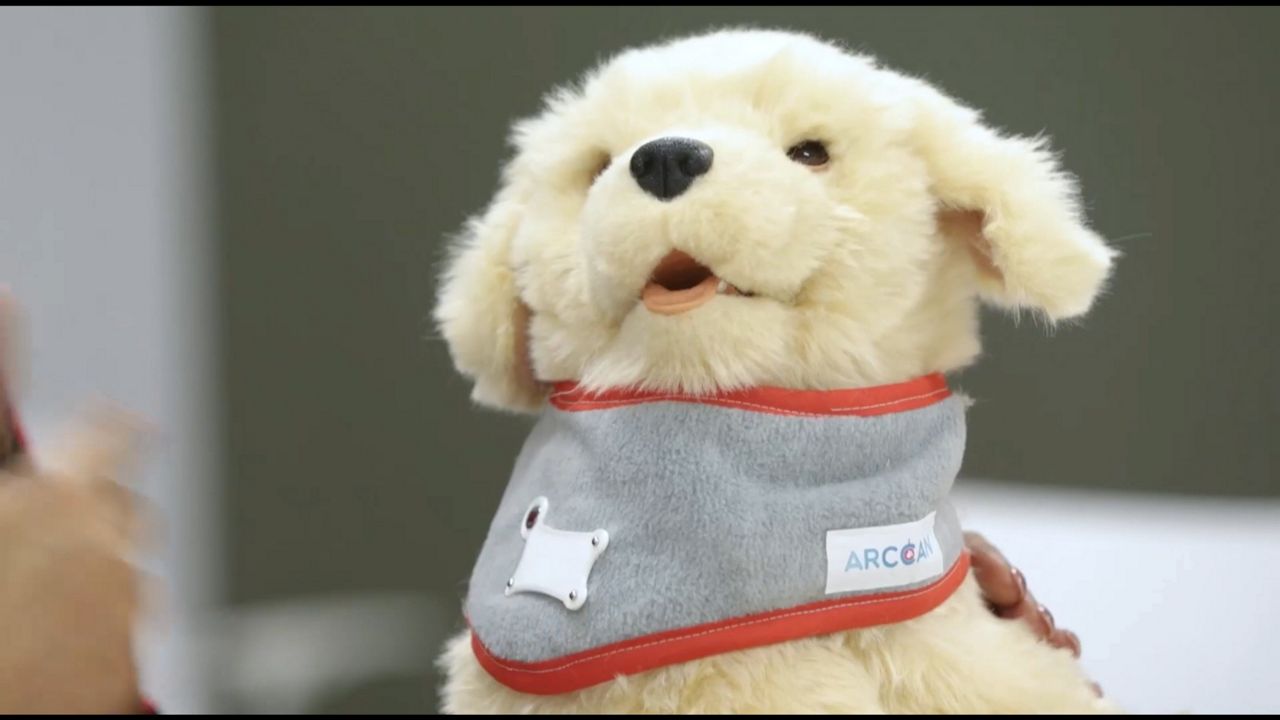 "Ageless Innovation develops the pets. We are developing the smart bandana for using it in the study. But I do have a National Science Foundation grant with Ageless Innovation (partnership for innovation) in which we are studying how to enhance the capabilities of the pets," said Dr. Claudia Rebola, the Associate Dean for Research at DAAP at UC.
The idea came during the shutdowns due to the pandemic, allowing patients to have therapy at home on their own schedule.The robotic pets are also the first of their kind to be considered affordable, costing $100.
There were many researchers and students involved in this study. To learn more about the study and who was involved, click here.
Editor's Note Oct. 6: This story has been updated to reflect that the robotic pets were developed by Ageless Innovation.