DUBLIN, Ohio — Nancy Moore has always loved to dance and teach.
In the 1970s, she founded Hilliard's School of Dance where she taught ballet, tap, modern jazz and baton twirling to more than 5,000 students in 50 years.
These days, Moore, 91, is still teaching weekly lessons but to a different group: her fellow memory support residents at Dublin Retirement Village.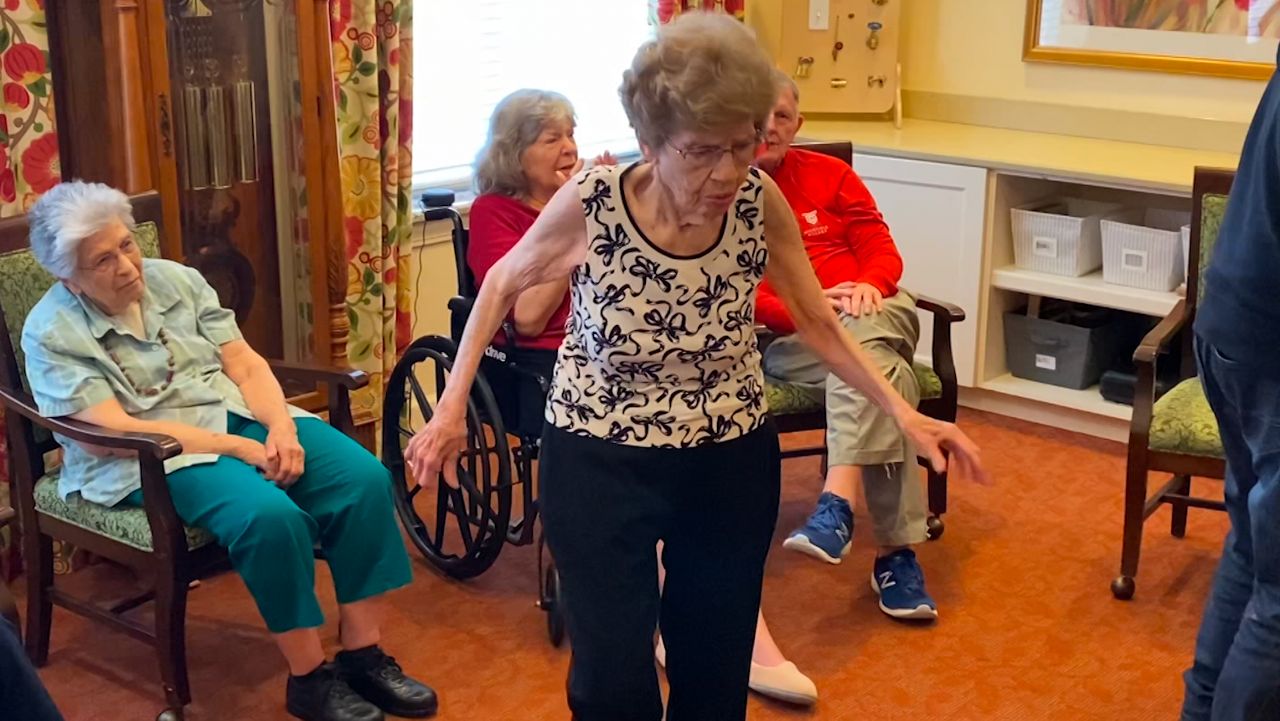 "When she moved to our community, it was an absolute natural fit to use her love and passion of music and dance as part of a unique way that we can connect with her and bring meaning and purpose to the things she does every day," said Dublin Assisted Living and Memory Support Assistant Executive Director Victoria Barkin.
Dr. Michael Moore knows Nancy as mom and a devoted wife of more than 50 years to his late father.
And although her memory isn't what it once was, Moore is still able to find comfort knowing she's enjoying her passion and bringing joy to others.
"She doesn't remember these events that have happened through her life. Now, fortunately, it's one where for whatever reason, she has remembered the dance that has been embedded in her brain since she was 3 years old. We've had more than a few occasions where she's tried to do a little shuffle, step dance with a doctor standing there and we're like no, no you just had surgery don't do that. She's always willing to put a little step into her dance when needed," said Moore.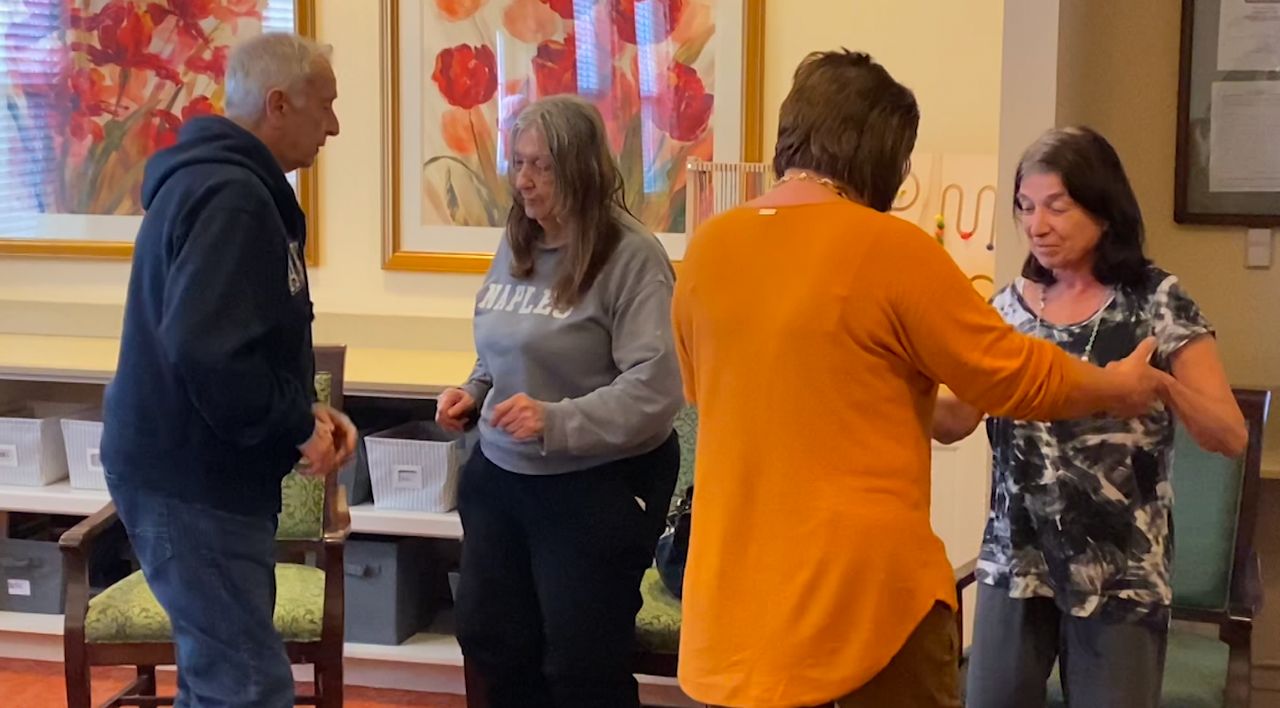 To other sons and daughters out there experiencing the pain and sadness that comes about with losing a parent's memory to Alzheimer's, Moore said to always treasure the precious moments.
"One of the things I regret right now was I didn't ask more questions when she had her memory. It's one where some of that history is gone, and it's basically gone forever. So cherish the times that you do have," said Moore.
There are currently 6 million Americans with Alzheimer's, and 220,000 of them live in Ohio, according to the Alzheimer's Association.