BEREA, Ohio — Lauren Bogar didn't always plan to be a nurse.
"I was originally in teacher education and just decided that I had this calling to be a nurse," said Lauren Bogar, a nursing student at Baldwin Wallace University.
Listening to the calling, Bogar switched majors during undergrad, but didn't have enough time to complete the full nursing program. So she enrolled in the accelerated bachelor of nursing program at Baldwin Wallace University to get her nursing degree.
"I see people that are sick, and I want to help them. So I think that becoming a nurse or a doctor at this time is so important," said Bogar.
Baldwin Wallace welcomed its first incoming class for their new bachelor's of science in nursing program this fall.
"The general health assessment and just going in and kind of having that empathetic role as a nurse and putting that into practice with clinical," said Bogar.
The program at Baldwin Wallace comes at a critical time. ​The American Association of Colleges of Nursing said nursing schools need to grow. The AACN said U.S. nursing schools turned away more than 80,000 qualified applicants in 2019 because schools did not have enough faculty, clinical sites and classroom space.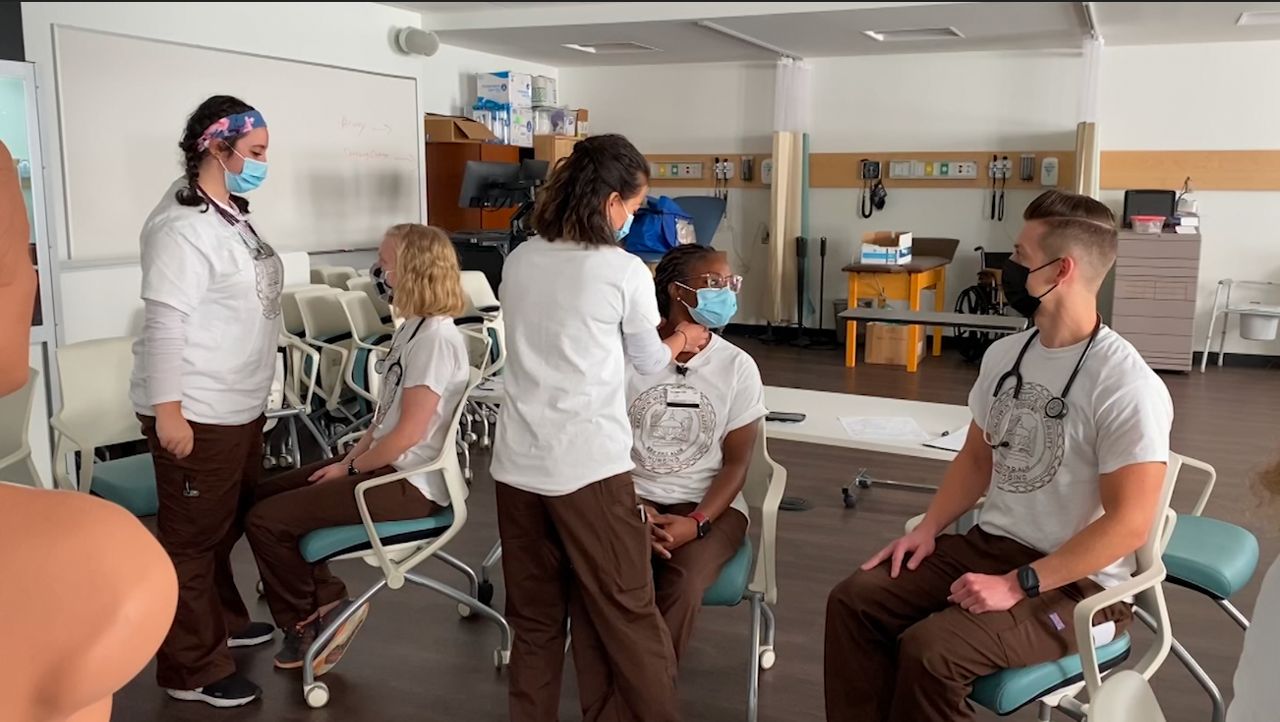 Baldwin Wallace is devoting more resources to its programs. They just opened a new state-of-the-art lab.
"Students are prepared first in the classroom when they talk about what it is they need to know to adapt to the role of being a registered nurse. Then they practice those skills in the skills lab. That's where they have an opportunity to not only learn the skills but practice them to become proficient before going into the clinical area," said Yvonne Smith, the nursing department chair at Baldwin Wallace University.
Bogar said she's looking forward to completing the program and helping current nurses.
"We see the nurses right now in the healthcare field and they are, they're giving us inspiration. Some kind of drive and hope to keep going at it and that we will be on the frontlines one day helping them. So that's also another thing to keep in mind is that sometimes it does take a special person to be a nurse to do that is to be able to help others as well in the field," said Bogar.