CUYAHOGA FALLS, Ohio — From time to time, everybody needs a little bit of help. That's why Cuyahoga Falls resident Bob Goldstein said he volunteers.
"It's good to give back to the community," said Goldstein.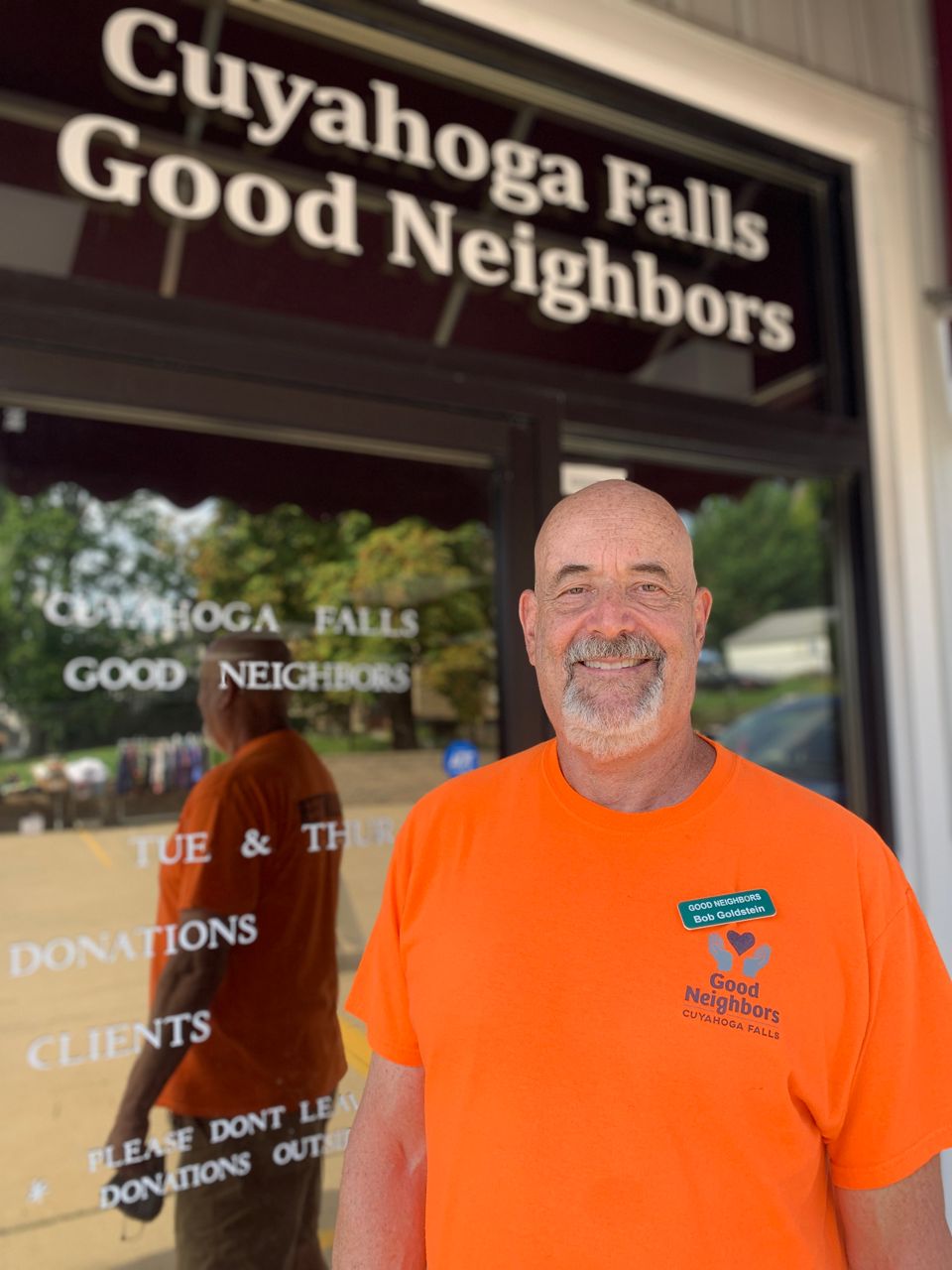 Inside a 9,000 square-foot building on 2nd Street sit racks of grocery items, donated clothes, shoes, hygiene supplies, household items and more, all neatly sorted by the Cuyahoga Falls Good Neighbors. Goldstein has been volunteering with the nonprofit for about four years and has been the chairman for two years.
"We try to keep on top of what the community needs," said Goldstein. "And we survey our clients to see what they're having trouble finding and affording. On a weekly basis, we offer clients food, hygiene items, baby items, diapers, wipes — all kinds of baby supplies — household cleaning items, clothing, shoes, and, of course, bread, dairy."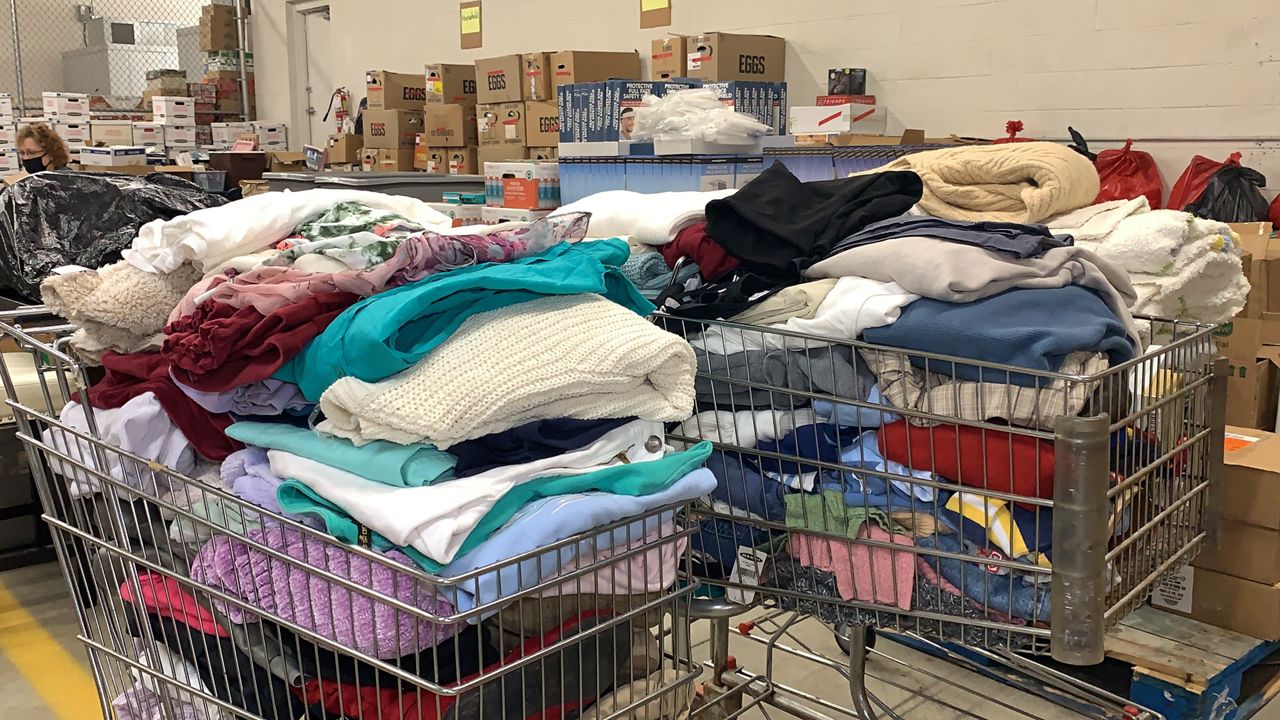 The nonprofit has been helping people in need for 53 years and they're stepping up their game because of the pandemic. In the last 12 months, they've distributed more than 85,000 meals to the local community.
"Last year, we distributed over 125 tons of food. This year we'll do slightly more than that," said Goldstein. "We're here for people when they need that little bit of boost, when they've lost a job, when they've had an illness, when the hours are cut back in the pandemic. There are a lot of people that were doing fine, but they were just getting by when they lost one income. It was difficult for him. They had expenses they were committed to and things were tight. So we're here to help."
Every Tuesday and Thursday from 10 a.m. to 2 p.m., a rotation of about 75 volunteers come to help people get through tough times.
"Our clients know that they can come once every 28 days," said Goldstein. "If they're out of food, if it's an emergency, we'll serve them anytime."
None of them are paid. They just live by the golden rule: Treat others how you want to be treated.
"We all feel fortunate that we made it to this stage of our life. We've had help from other people. We recognize that we've all needed help from time to time, we've all benefited from help, mentorship and even just knowing that somebody cares about you," said Goldstein.
It's a one-stop-shop for really any essential item, and if they don't have it, they work with other nonprofits to get you what you need. They call it providing a handup, not a handout. It's the epitome of what being a good neighbor is all about.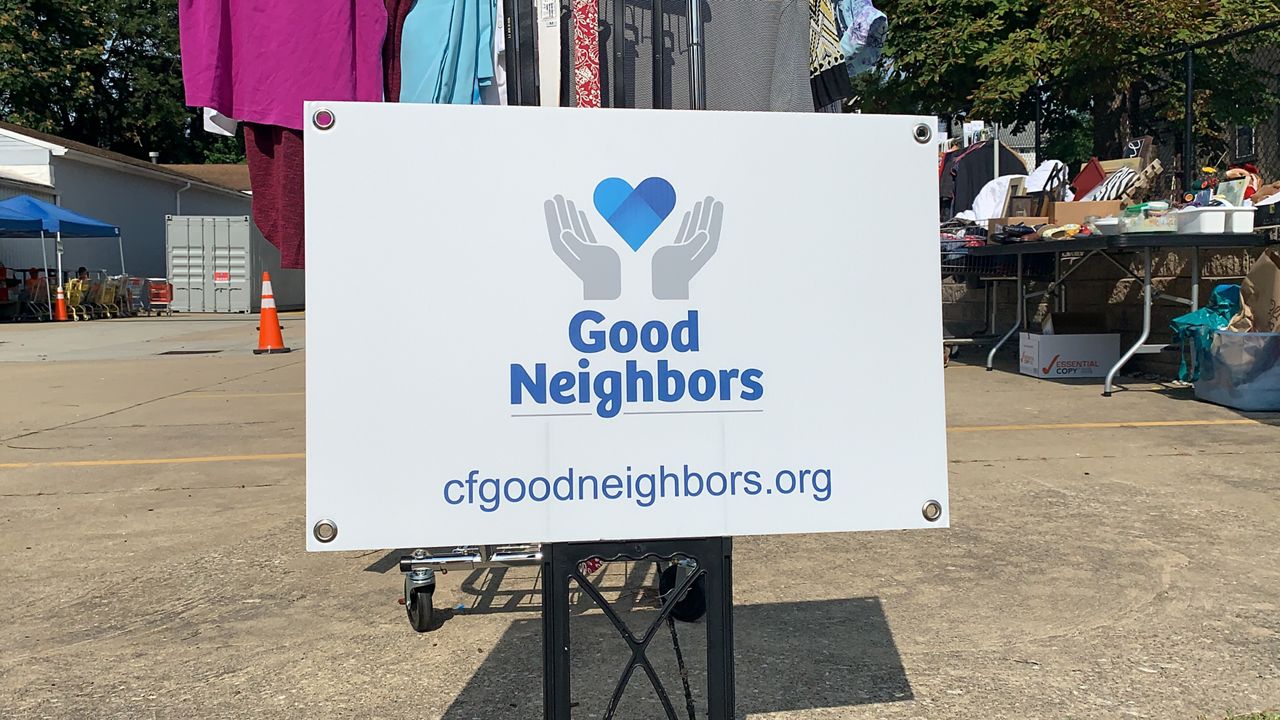 "You only get to vote one time a year to improve your community, but by volunteering, you can improve your community every day of the year. And we're fortunate Cuyahoga Falls and the surrounding areas are a great place to live. And we're thankful for that, and we just want to do our bit to continue to make it a great place to live," said Goldstein "It's all about being a good neighbor."
Cuyahoga Falls Good Neighbors runs off the generosity of the community. For more information on Cuyahoga Falls Good Neighbors and the work they do, the items they offer or how you can donate, visit here.