CUYAHOGA FALLS, Ohio — All too often, many families find how expensive school supplies can be, but at a back-to-school bash hosted by a northeast Ohio nonprofit, families got all they needed for free.
---
What You Need To Know
The nonprofit Closet of Caring hosted a free back-to-school bash Aug. 22


More than 10,000 pieces of school supplies were available to the community for free


Closet of Caring is known for its free distribution of clothing and other essential items to the homeless community in Summit County


The founder wanted to help alleviate the cost burden of school supplies
---
The event was hosted by Closet of Caring, and was helpful to families like the Headleys.
"I think it's great," said Amber Headley. "It's a perfect opportunity for families to get some school supplies that maybe they weren't able to afford."
Brother and sister Brooklyn, 5, and Alex Headley, 9, are excited for the start of a great school year with some fresh new school supplies.
"I love my backpack," said Brooklyn Headley.
Closet of Caring was founded by Kimberly Stimmel. On any given Sunday, she and her husband JR may be found distributing clothing and other essential items to the homeless community in Summit County. She switched gears and extended her offerings to include more than 10,000 pieces of school supplies and set up shop at High Bridge Glens Park in Cuyahoga Falls.
"When you have more than you need, build a longer table not a higher fence and as you can see, we built a really long table today, literally and figuratively. And I'm so, so grateful," said Kimberly Stimmel.
With many people still recovering financially from the COVID-19 pandemic, she wanted to do what she could to help.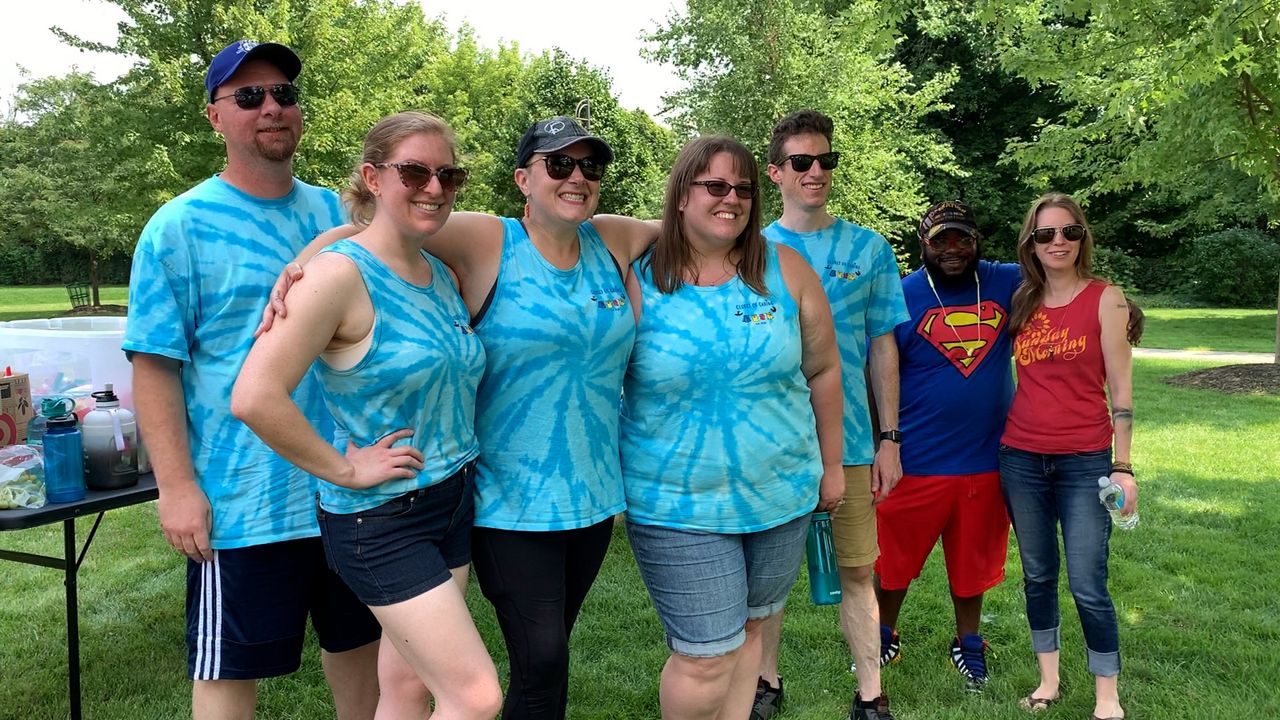 "I'm happy to help wherever I can, to make people smile, and just to alleviate whatever kind of burden I can from someone's day," said Stimmel. "If that helps somebody be able to buy a little bit more groceries this week or whatever, then you know, that's what we're here for."
Stimmel is known to go big or go home. Sunday's event had more than just free school supplies. With face painting, a food truck, crafts and Disney princess characters, she wanted to bring back a sense of community so many haven't felt for months.
"It really does take a village, whether it's homeless supplies or school supplies, that you know it really it's just the power of community," said Stimmel.
All school supply items were donated by the generosity of the community. Stimmel plans to host the event annually. For more information on Closet of Caring, click here.