CINCINNATI — With the Tokyo Games in full swing, 2008 gold medalist Mary Wineberg is sharing her Olympic experience and lessons learned along the way with her community.
---
What You Need To Know
Mary Wineberg, a Cincinnatian, won a gold medal in the 4x400 relay in the 2008 Beijing Olympics


Wineberg is now a teacher, an author and a motivational speaker


She wrote a children's book called "I Didn't Win" in hopes to teach kids the goal isn't always to win


Wineberg also said the pressure of being an Olympic athlete takes a huge toll mentally on these athletes and commends Simone Biles for putting her mental health first
---
​​​Wineberg is one of the few people that can say she is an Olympic gold medalist.
"It's an amazing experience to be able to say that I'm an Olympian, let alone an Olympic gold medalist," Wineberg said. "So when it comes around every four years, I get excited. My family gets excited."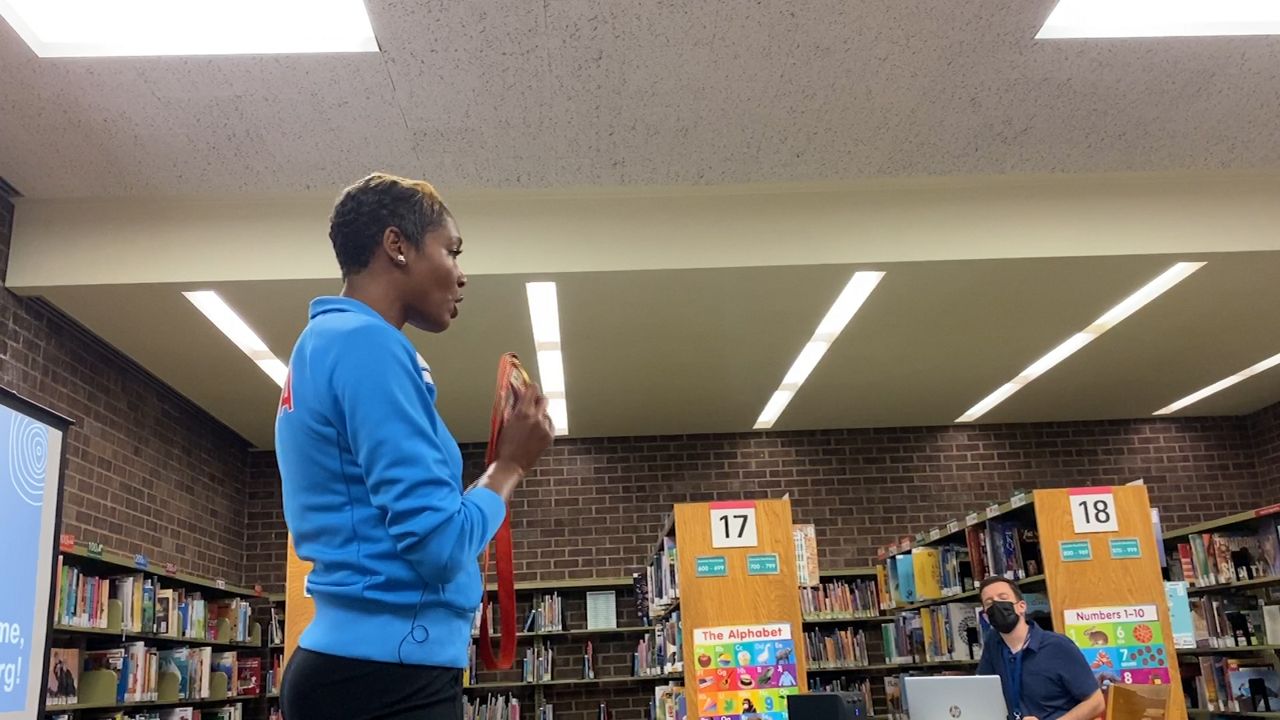 Wineberg won her gold medal in the 4x400 relay in the 2008 Beijing Olympics.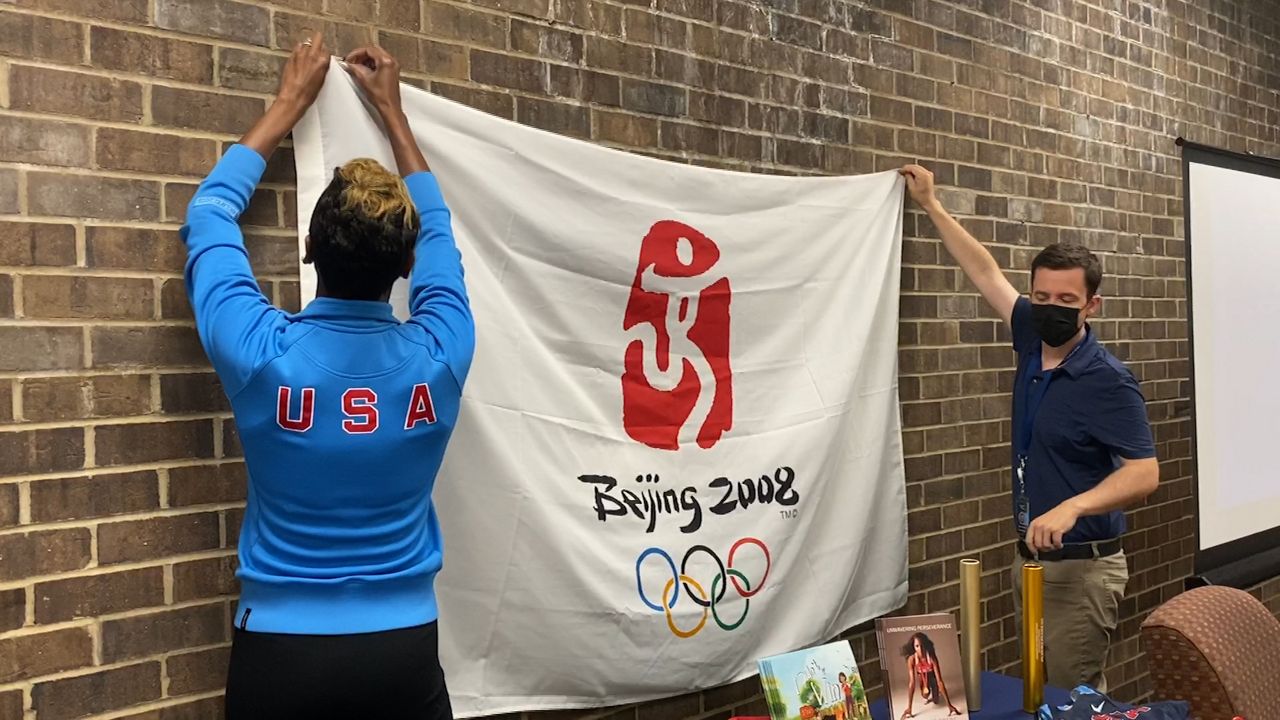 Now, 13 years later, the track star shares her lessons and stories through her books and motivational speaking. She recently appeared at the Cincinnati Public Library, reading her children's book "I Didn't Win."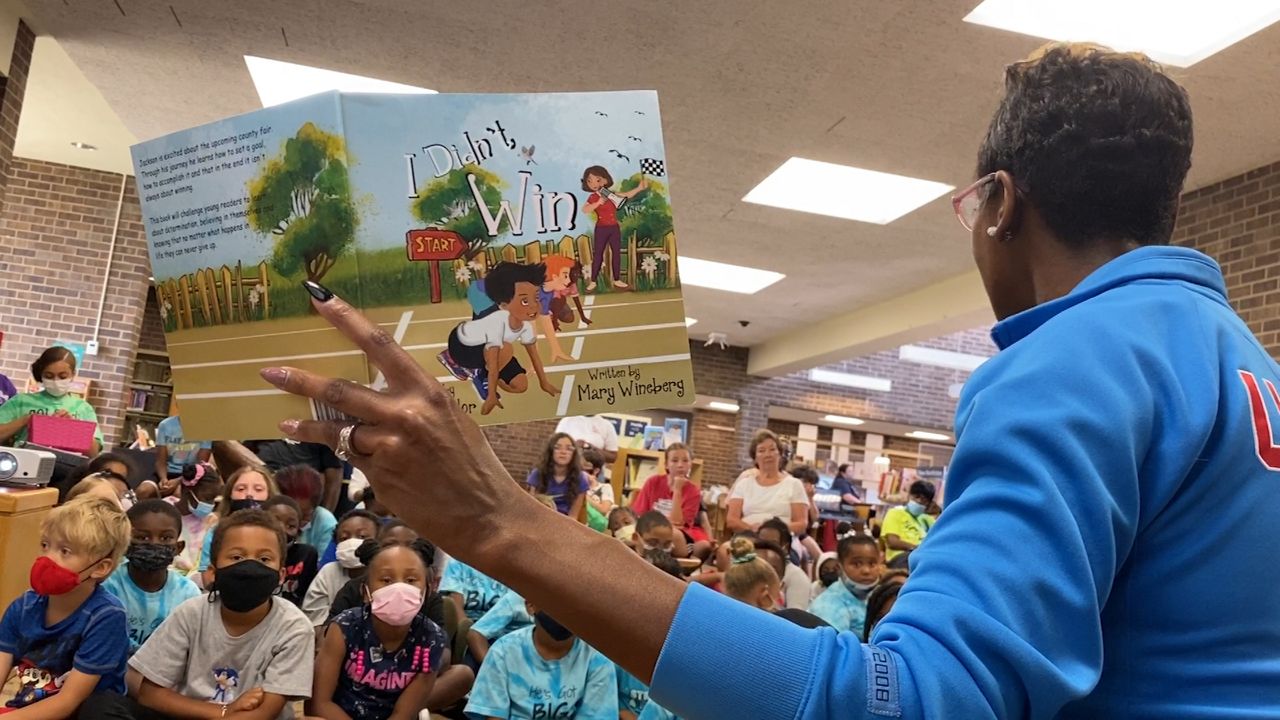 "I always strive, especially as an educator, to talk to our youth, inspiring them, making them realize that they can be their best," she said.
Wineberg said through her experience as an athlete and at the Olympics, she wanted to share that winning isn't always the goal.
"I had an opportunity to still run on a relay," Wineberg said. "I didn't make it in the open 400. I was upset, I was sad, but I had to pick myself back up and say you know what, you still have another opportunity."
And after current gymnast Simone Biles dropped out of this year's team and all-around competition, Wineberg shared that the mental side of being an Olympic athlete is much more difficult than people realize.
"People tend to forget that we are human," she said. "We have feelings. We have emotions, a mindset. And it can be mentally challenging especially to compete at the Games to be the best of the best in the world."
Wineberg hopes that through the lessons she's learned as a professional athlete, that kids will learn to set goals and never give up on themselves.
"I had made it," she said. "I had made my first Olympic Games. And I was going to do the best that I could do for my country, for my team and for myself."