CLEVELAND — Former state Senator Nina Turner put boots to the ground talking to people in Cleveland neighborhoods ahead of the primary election on Aug. 3 but she didn't do it alone.
Congresswoman Alexandria Ocasio-Cortez, a New York Democrat, joined her to get voters excited for the election.
Both Turner and Ocasio-Cortez stopped at a park in Cleveland Heights to talk to supporters.
Turner, a self-proclaimed "daughter of Cleveland" said she is hoping to get voters to the polls. This is part of the reason why she and Ocasio-Cortez are canvassing neighborhoods.
"That is really what this is about," Turner said. "It's about this race for this moment but it's so much bigger than that and to get people to commune with one another and think about other issues that they can collectively gather together to fight for is indeed a beautiful thing."
Ocasio-Cortez said she enjoyed taking time to talk to voters ahead of the election.
"Any day we're in the community is a good day and I am thrilled," Ocasio-Cortez said. "I mean to go out there, this is what it's all about knocking on the doors of Northeast Ohioans. Talking to them about what's going on with their mom, with their healthcare, with their cousins, with their wages, what's going on at home and school. This is really the soul of what service is about."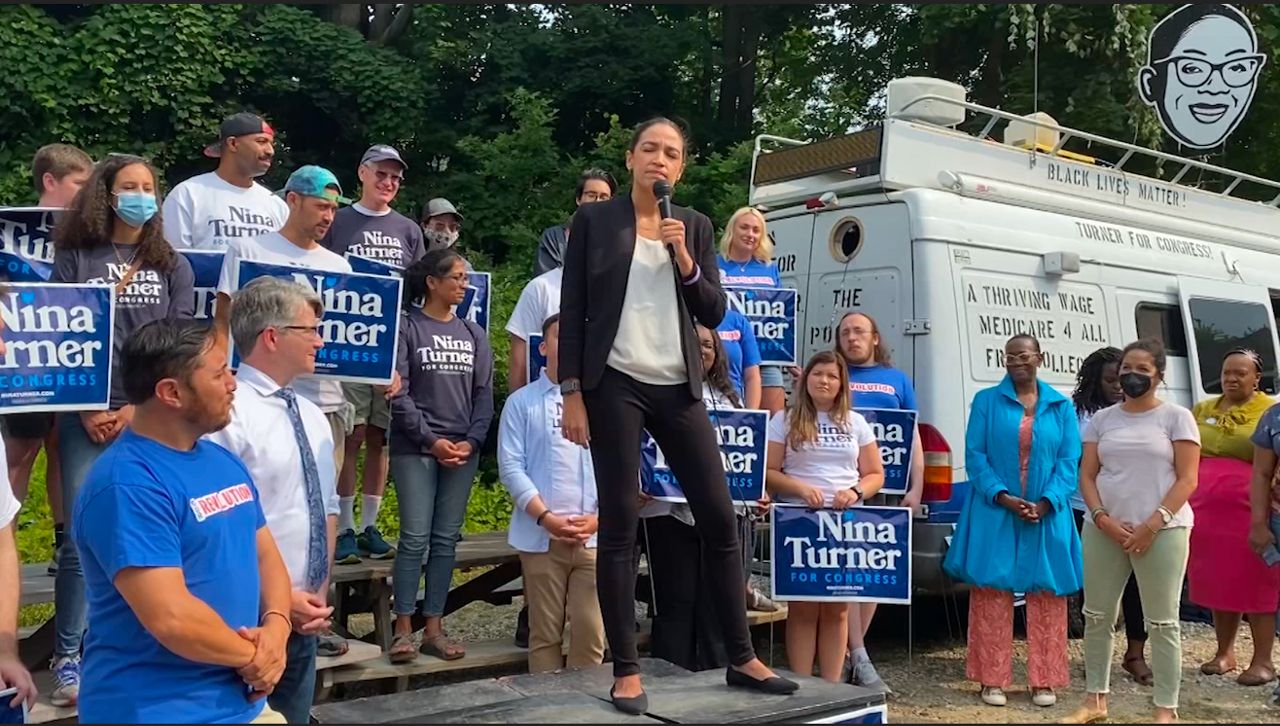 "If there is any district where you can afford to have somebody who is going to speak not only the certain truth to power but stand up and help create a vision that provides provision and if there's any district where it can be done in the state of Ohio it is Ohio's 11th district," Turner said to the crowd of supporters.
​Turner talked about the importance of having face-to-face conversations with voters.
"I had an elderly couple who wrapped their arms around me and just started praying for me and just saying that God has got you and the will of God will be done and that meant a lot to me," said Turner.
Turner said having big names like Ocasio-Cortez, and next week Sen. Bernie Sanders, join her in the streets of Cleveland is about building community. Turner ran Sanders' presidential campaign.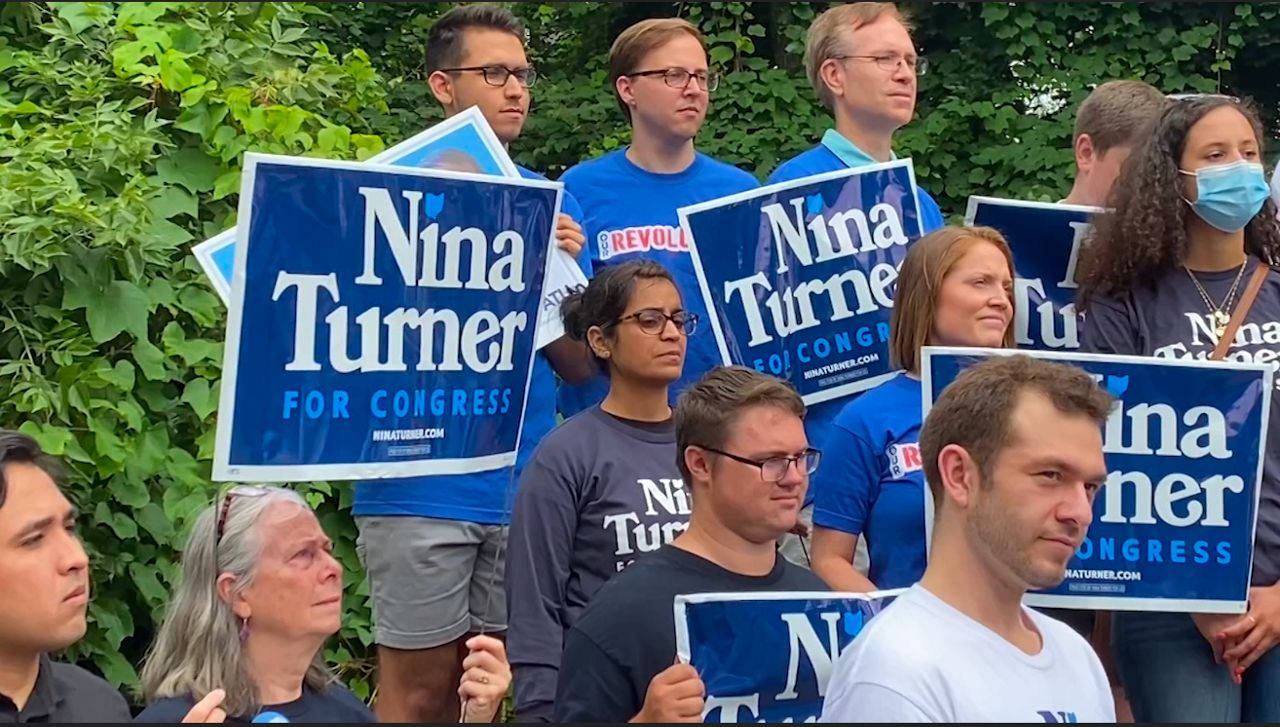 "It's really to excite, to give other people excitement and joy," she said. "There's joy in gathering and people have been denied that for a while because of the pandemic."