CLEVELAND — Hilton Murray has been creating art since he was a little boy.
"I guess I probably started when I was around 5. So in the beginning I was kind of just doodling, drawing little things," said Murray.
Over the years his work has evolved.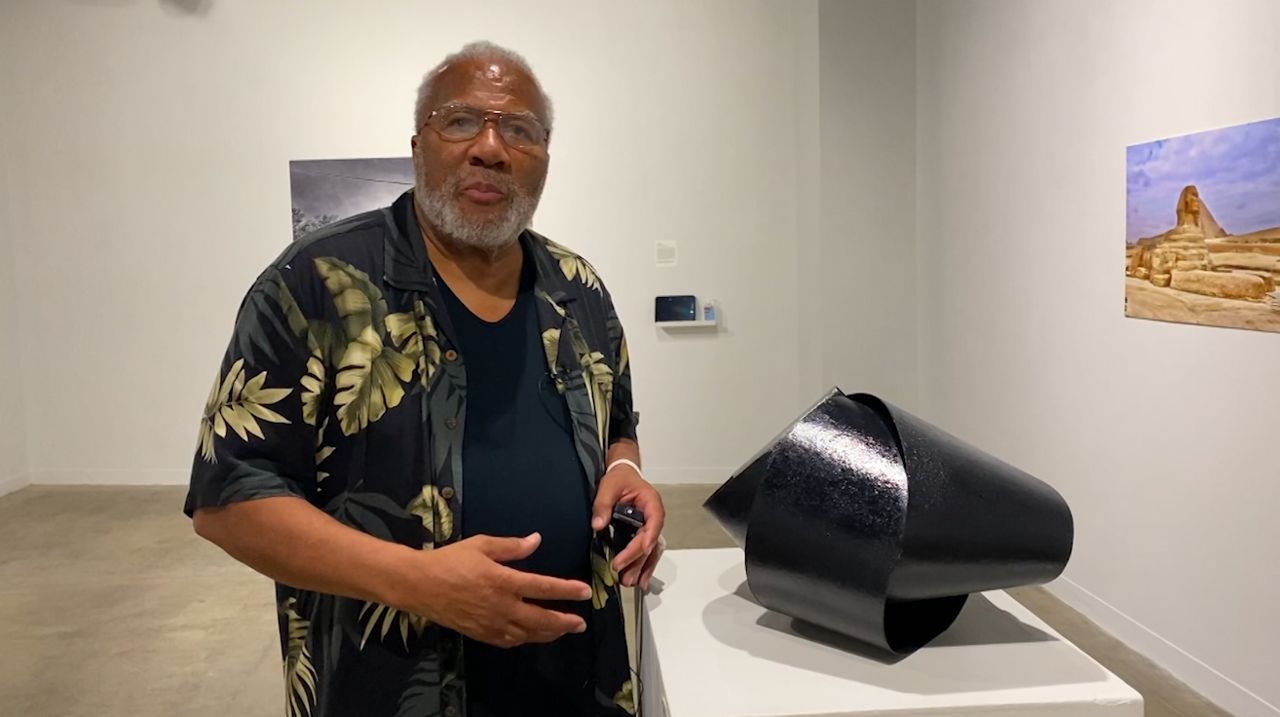 "I'm a paper on paper artist. By that I mean, I use cardboard. I use corrugated board," He said.
Paper is what he used to create a piece of work for the Sculpture Center's new exhibit Crossroads: Still We Rise. The exhibit features 12 Black artists who created pieces of art that reflect the impact race had on six Cleveland neighborhoods.
"It is a spirit vessel made out of paper, dirt and clay," said artist Charmaine Spencer.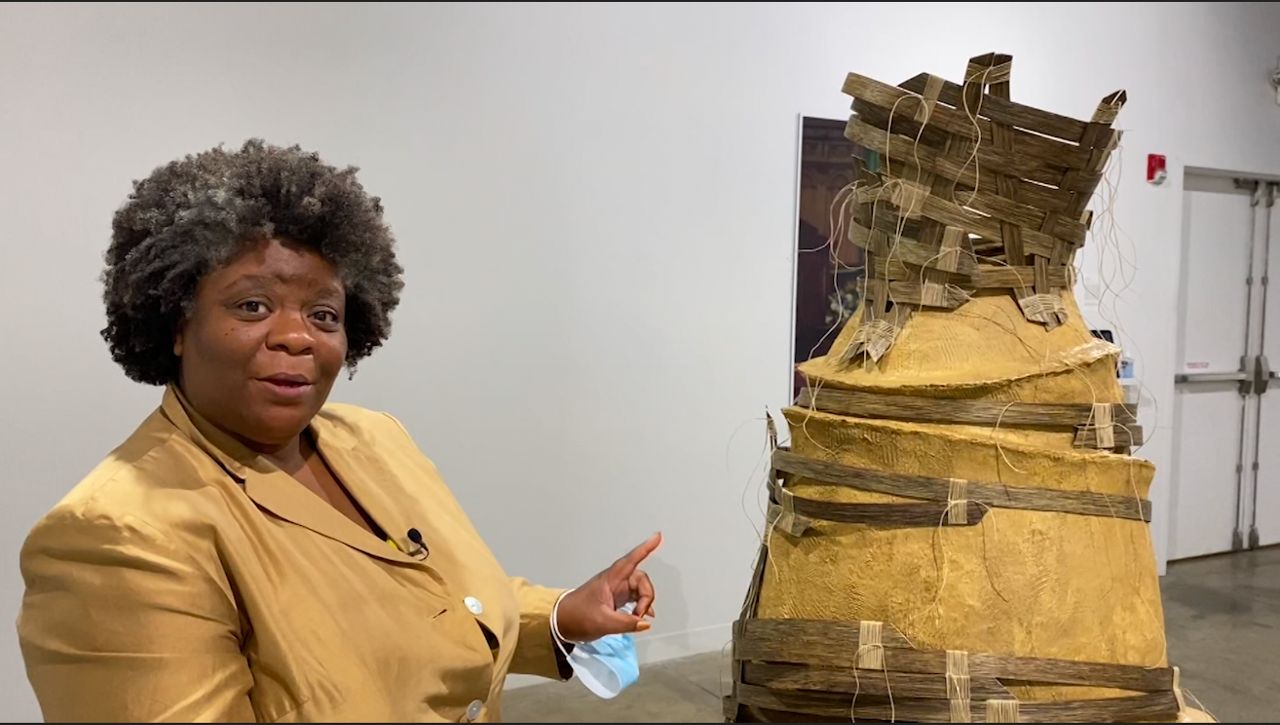 Charmaine Spencer is another one of the artists featured in the show. Her spirit vessel is at the Woodland Cemetery in Cleveland and represents the slaves buried there.
"It's an African tradition to make a home for your ancestors and I always found that interesting," Spencer said.
A unique aspect of the show that was a first for both Spencer and Murray is that it features augmented reality.
"Augmented reality is a relatively new medium in the art world and for us it allows people to go outside and see art at different sites in the city and also in the gallery. It allows people to experience the art in a way where more of the stories of the artist and the work is involved," said Grace Chin, the executive director of the Sculpture Center.
While their pieces can be viewed in person at the Sculpture Center, viewers can also use an app on their phone to view the pieces through AR. Saturday both artists took a ride on a tour bus to view their pieces with visitors for the first time.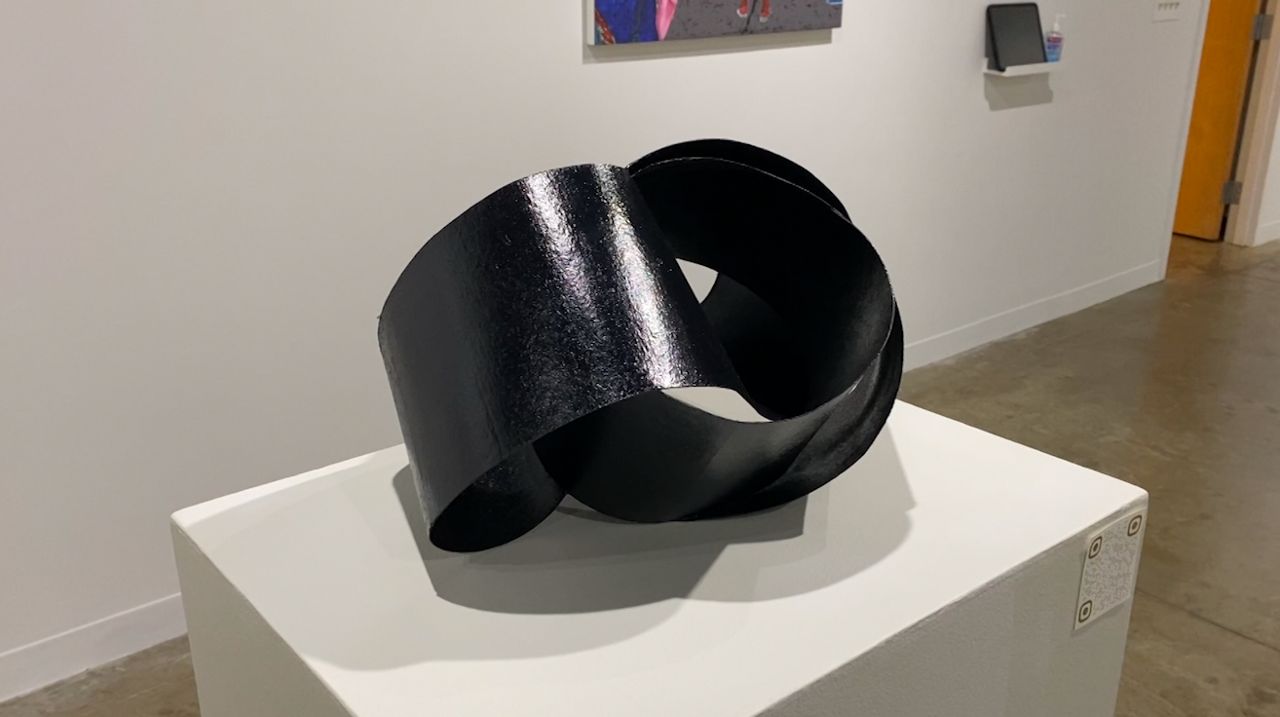 "It's a great feeling. Again this is totally new but I enjoyed it, you know, and I want to do more of it," said Murray.
Spencer agreed it was a unique experience.
"It's surreal a little bit. I mean it was a hard thing working with the augmented reality just the concepts of it so and then it's finished and now everybody's enjoying the work and I really kind of appreciate it," said Spencer.
People who went on the tour enjoyed the experience too.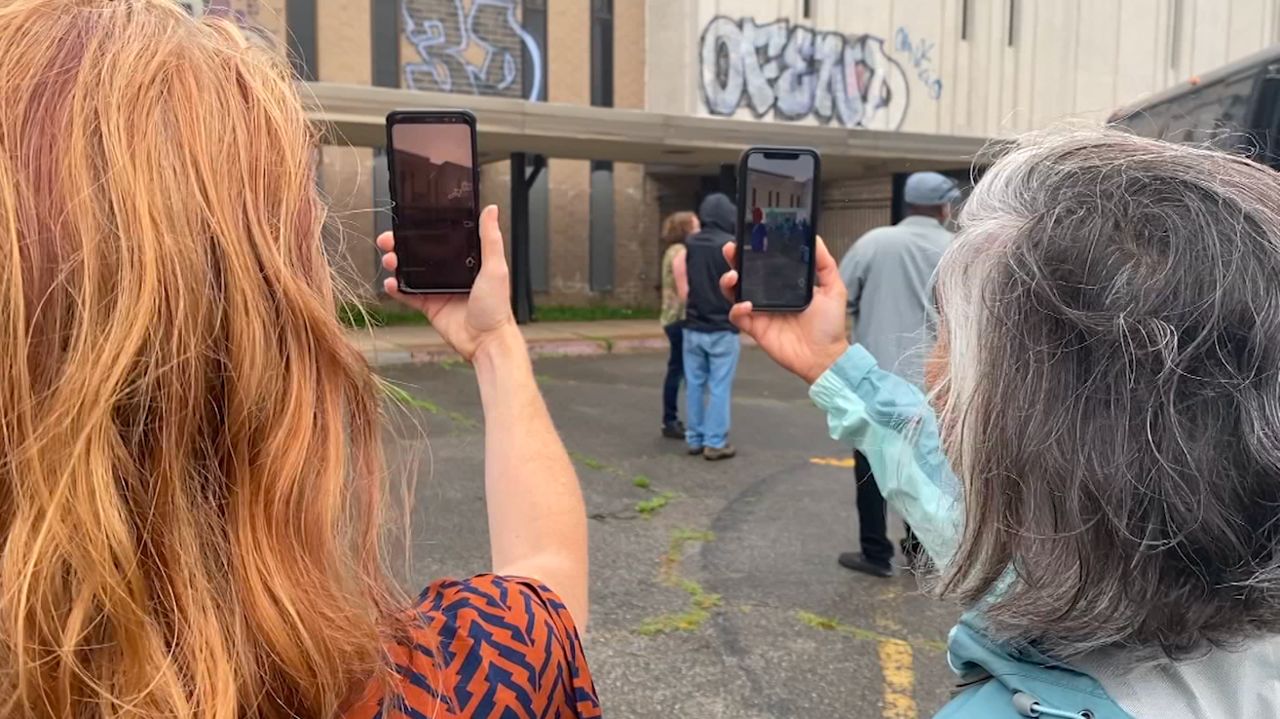 "It's really awesome because you get both because you see the backdrop of reality and real-life but then you get the beautiful facade of what these artists have created. We're here together experiencing this together in this new and profound way," said Kathryn Heideman.
The exhibit runs through September.