BEREA, Ohio — A Baldwin Wallace University student has turned his struggles into an award-winning series of training videos to educate professionals on the transgender community.
Before Dan Eggers came out as transgender at age 16, he struggled with his mental health. Eggers said he felt he couldn't be who he truly was.
"I had been struggling a lot with depression and suicidal thoughts. I had a suicide attempt when I was in fifth grade, and I had an eating disorder. I was very depressed. It just was not a good time because I was trying to be someone that I wasn't," he said.
Now that he is able to be himself, Eggers said he is on a mission to help others who want that same freedom for their lives. More specifically, Eggers hopes to educate professionals about trans identity, history and equity.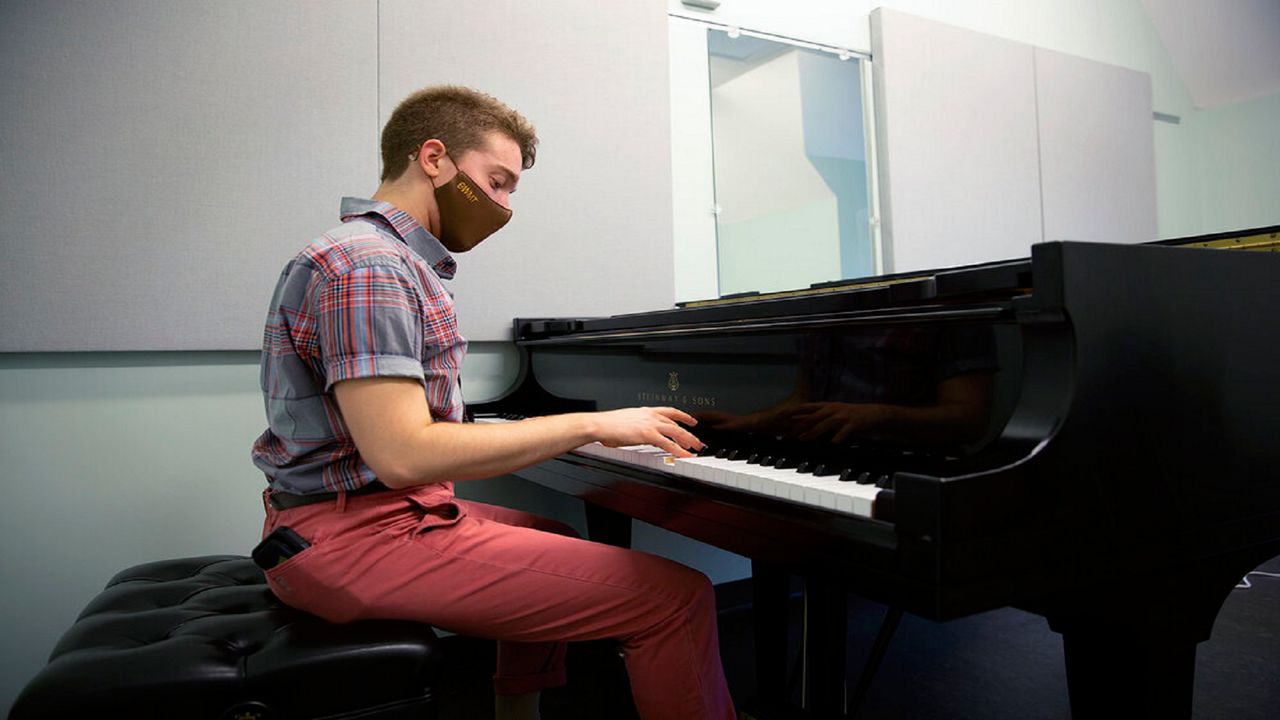 He said one of the main problems is that it's not always safe. Eggers hopes to help make it safer for transgender people to simply live everyday life.​
"For instance, something as simple as adding the trash cans that are in female restrooms into male restrooms because people have periods whether regardless of gender," he said. "It can put trans-masc people in a dangerous position if they have a period product that they don't know how to dispose of without looking a certain way, because if you have to go out of the stall and then throw something away, it looks a little suspicious. So little things like that really makes a difference."
Eggers has a deep passion for activism for the LGBTQ+ community. As such, one of his main goals is to clear up any misconceptions.
"According to a story done by GLAAD, 80% of Americans do not know that they personally know a transgender person. And so, all of the information that they are getting about our community is coming from movies, and tv, and media, and whatever the news has to say about us which is not always - typically is not a good representation of what our community actually is," he said.
Eggers recently won an Ozy award for his idea to create training videos for professionals to educate them on the history of the transgender community.
"I'm splitting it into three separate categories of trainings that I will go into with each of the different professions that I am addressing: basic understandings of trans identity and history, equitable treatment and issues faced by the trans community, and then dysphoria training."
For Eggers, coming out as transgender has changed his life forever.
"I had never experienced happiness," he said. "The happiest that I got was one step above miserable and that's all that I thought that it was. That's all that I thought life was and that's all that I thought the world could be. And then I came out and I'm experiencing all the joy and all the love that I never got to feel before."