LAKEWOOD, Ohio — Lakewood native Lindsay O'Keefe started making movies around the age of 10, using an iPad.
"Every holiday, my cousins would come together. We would all make goofy films, you know, on my iPad would use iMovie, I would edit them," O'Keefe said. "After realizing that it could actually make it into festivals, I kind of thought, oh, maybe this is a little more than a hobby."
Through the years, she's invested in better equipment and currently owns a Canon Rebel camera.
"It's worked out really well for me and I've loved using different cameras. I went from an iPad to an iPhone then to a camera so I kind of progressed my way into better equipment," O'Keefe said. "I invested in it a couple years ago when I went from my iPad, kinda silly movies, to more serious topics."
At age 12, she submitted a film to the Cleveland International Film Festival and realized she had a talent for making movies. So far, O'Keefe has made over 50 films and she just graduated high school.
"My goal is to definitely become like a known woman director and or editor. Basically, anything behind the camera," O'Keefe said.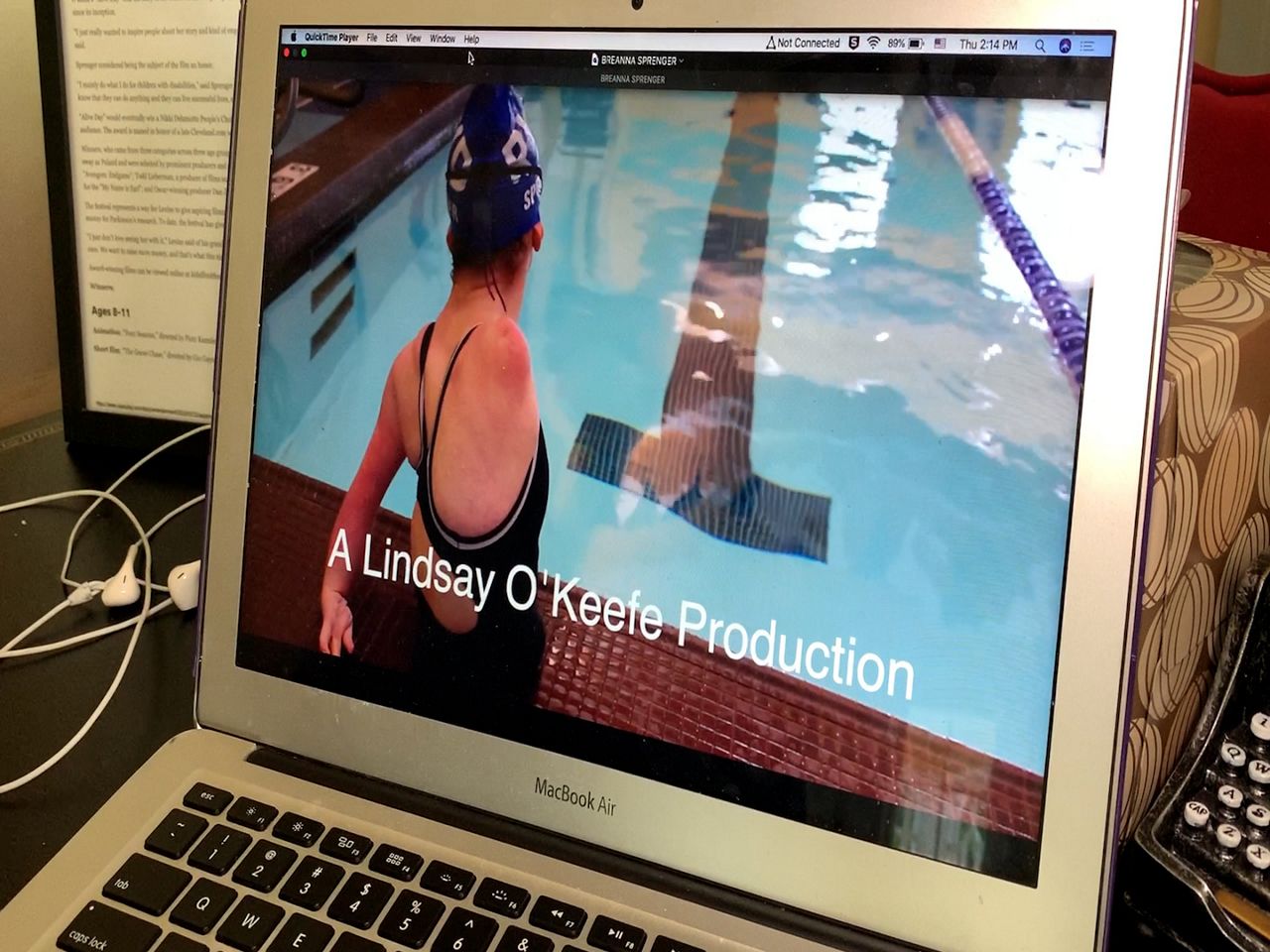 What started off as a hobby making goofy films with family has now turned into a life's passion that's now driven by social change.
"I've especially become passionate about ending abelism, which is discrimination against physically disabled people and the disabled community in general, because Youth Challenge, I've been a part of that nonprofit since I was 12. I've been volunteering there. I have over 300 hours. It's just been a huge part of my life," O'Keefe said.
Her recent documentary, "Alive Day", highlights U.S. Paralympic swimmer Breanna Springer, whom she met through Youth Challenge.
Youth Challenge is a nonprofit that brings together young people with physical disabilities and teen volunteers to play adaptive sports and participate in social growth activities.
"That's definitely been the most successful film. It won Best Local Documentary at Chagrin Documentary Film Festival along with a few other awards and it's been in 13 Film Festivals overall across the country, two in LA, and a couple of New York and one Seattle International. So it's just been an amazing experience," O'Keefe said.
But her success story doesn't stop there.
O'Keefe is taking her passion for film and disability rights to New York University this fall where she'll continue working to spark change through this artform.
Her dad, Vincent O'Keefe, said he couldn't be more proud.
"I am very proud, absolutely. It's been quite a ride. She's come a long way. It's very exciting to see where she'll go next," he said.
Vincent O'Keefe has been her right-hand man through her film career so far.
"We bond over storytelling and how stories work and how they can be powerful and you know, there's always a market for them and they're kind of key to how the world changes so that's been a bonding experience for us that I did not foresee happening."
"I just can't wait for the next chapter of my film career in New York City, where I can do the same thing. Just keep absorbing, like, just be a sponge, you know, absorb everything I can," she said.
"Film is a really great way for people to see a different perspective and for them to see things in a different way. My goal now is just to keep it going. And hopefully to spread awareness to ending ableism. And being an advocate for disabled people of all kinds. Through my films, I want able-bodied people to become more aware of our prejudices or our subconscious biases toward the disabled community."
She'll also advocate for others to go for their own goals and forever follow their passions.
"Seeing from where I began, you know the little 12-year-old girl with an iPad, no equipment, to now being super serious about it and winning awards definitely only encourages me to do more and do better," she said. "Your passion will take you however far you want to go, you just have to listen to it."
"Alive Day" is still being considered for film festivals, so it is currently unable to be viewed by the public.
Her documentary "Youth Challenge: The Power of Inclusion" can be viewed here.