CLEVELAND — Walls of Love is a nonprofit organization that stocks walls and fences in the community with items for anyone who's in need to take one and go.
"It's a pair of socks and then it has a washcloth, soap, deodorant, some body wash or toothbrush/toothpaste. Things like that," said Holly Jackson, the founder and creator of Walls of Love.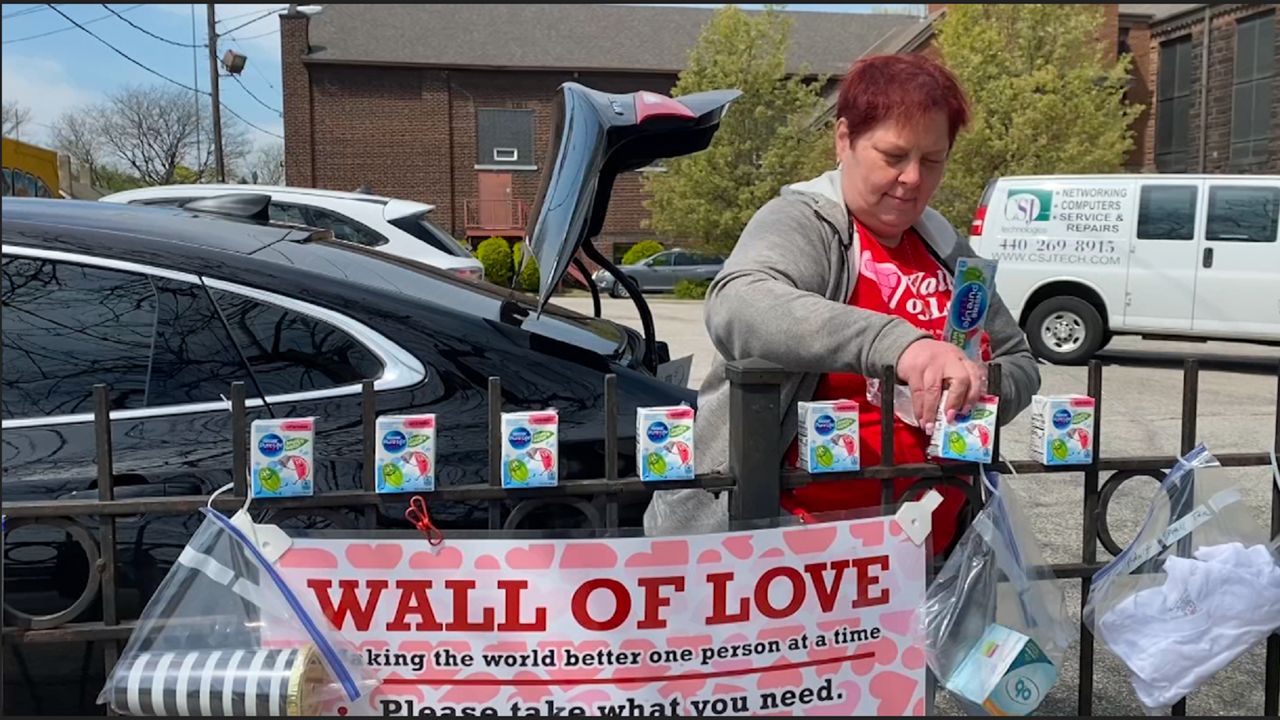 Jackson said she's on a mission to help people in the community who don't have homes.
"There's a tent city kind of down the road and they know the 'Walls of Love lady," when she comes they know that it's full. So they run down and they tell their friends," she said.
Jackson's journey to helping others started long ago when she needed help herself.
"At one point in time in my life, I was homeless. I left a domestic violence situation when I was pregnant with my oldest daughter and I was not able to get help because I had a job. I was one of the people who didn't really make enough money but I made too much money to be able to get assistance."
Jackson ended up living outside and couch surfing before getting back on her feet. One day she had an idea.
"I said, 'I really wish there was just like some magic place where people could go. Some magic wall where they could go get things that they need without people judging them or stigmatizing them without saying awful things," she said.
She soon put that idea into action.
"I used to give these out and call them blessing bags and I just would, you know, randomly hand them out to the people that I saw in the streets or people that I saw at the end of the freeway," Jackson said.
Jackson's magical idea grew into a big reality. There are now 999 Walls of Love in different parts of the country helping people in need.
"It makes me happy to know that even in these really crazy times that we're able to continue to love on people and show them support and that we care," she said.
Jackson said once she stocks the fence in Tremont, items will last for about an hour before they're all gone.
Jackson is now looking for the home of Walls of Love's 1,00th wall.
To find out how you can suggest your city or how to help, click here to visit the Walls of Love website.