PORTSMOUTH, Ohio — Towering above the city, rust red with fading bricks and darkened windows, Portsmouth's former Mitchellace factory is hard to miss.
Strangers to Portsmouth may see the building as a shell of its former self and a symbol of industrial decline. Locals see history, opportunity, and now the site of the largest redevelopment project in southern Ohio.
---
What You Need To Know
The Counseling Center plans to renovate a 360,000 square foot factory into its new treatment campus


The center would consolidate its services, combine treatment, counseling, housing and job training all under one roof


The factory sits mostly empty, but used to produce more shoelaces than anywhere in the world


Scioto County has the highest death rate from opioid overdoses in the state
---
First of its Kind
The Counseling Center, the area's largest substance-abuse recovery services provider, bought the property, announcing in February its goals to convert the factory into a first of its kind, campus for comprehensive treatment.
According to CEO Andy Albrecht, the project includes counseling, group therapy, job training, transitional housing, and many of the services TCC already offers, only now, they'll be under one roof, allowing them to take on more clients and treat their current clients more efficiently.
"Basically taking people that need help, people that are in active addiction, people that are in recovery and again kind of creating like a campus university like feel for them," he said. "To my knowledge, that's never been done."
The 360,000-square-foot facility, one of the largest in Portsmouth, is comparable to the Southern Ohio Medical Center or some of the larger buildings on the Shawnee State Campus. Senior director Max Liles said that's by design.
"The Counseling Center's essentially grown to this size because of the need of the client," he said.
Liles said the center's new facility is meant to feel like a cross between a hospital clinic and a college campus, creating a friendly atmosphere for clients and making it easier to find and access the care or services they need.
The venue, however, brings far more than space.
"You can see this building from anywhere in the city it seems like," Liles said.
History of Mitchellace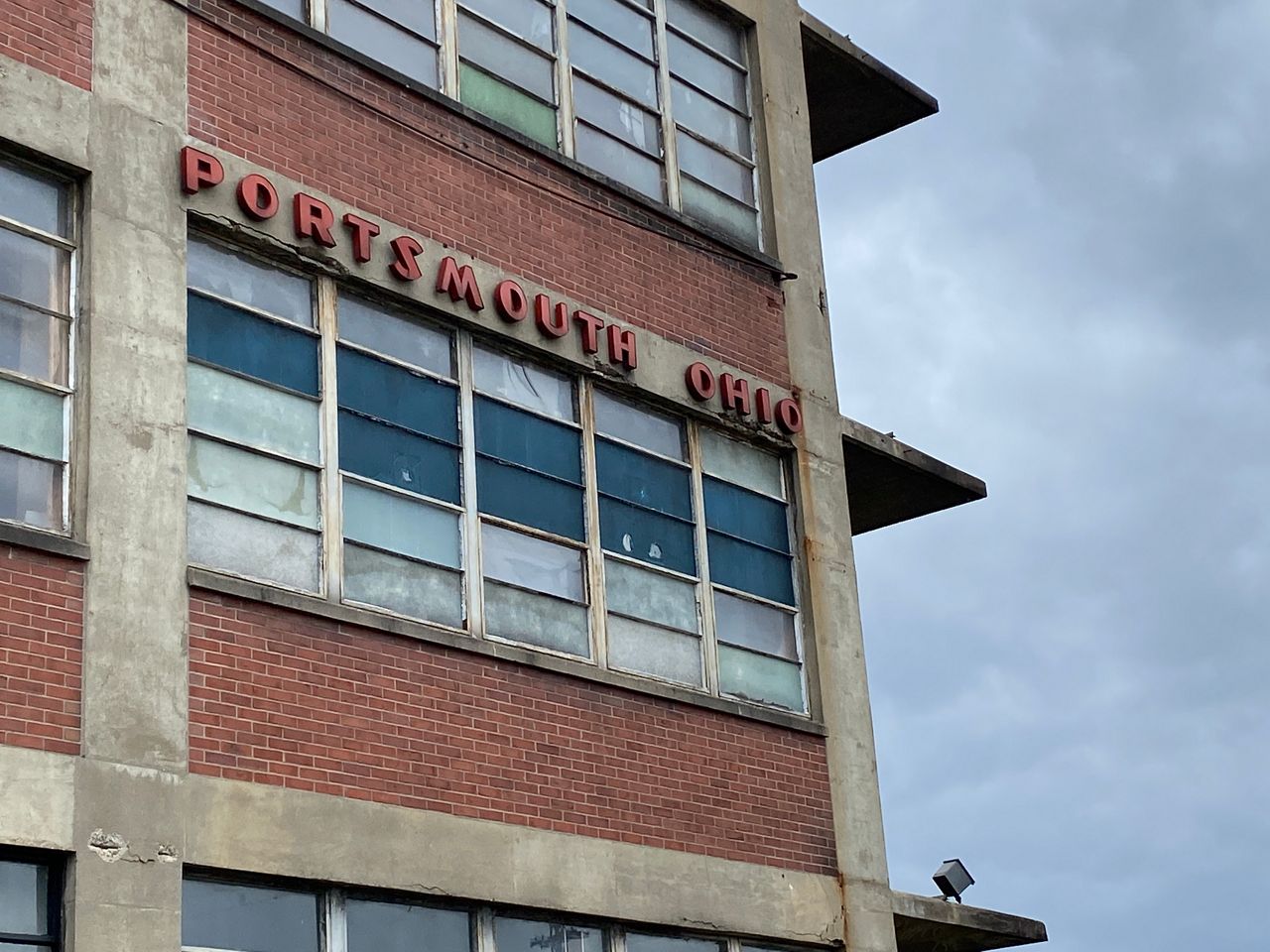 The Mitchellace building means a lot to the Portsmouth community. It once produced more shoelaces than anywhere in the world, and in recent years, efforts from its new tenants, Sole Choice, proved manufacturing could and should still be a central part of the region's economy.
The factory began producing shoes and shoe products, under the name Excelsior, in 1914. During the early 20th century, shoe manufacturing grew and grew, becoming integral to Portsmouth's economy. At its height, historians estimate 16 percent of Portsmouth's workforce worked in the shoe industry.
Mitchellace took over the factory in the late 70's focusing on making laces for jogging shoes, but by the 1980s, the industry was struggling to compete with foreign manufacturing. Years later, the company shifted most of its production to Honduras, maintaining a small presence in Portsmouth, which would eventually become Sole Choice.
Sole Choice is still making laces in Portsmouth, even shifting to manufacturing cords for face masks early in the pandemic, though their work only takes up one floor in the factory. As TCC takes over, Sole Choice will move to another factory campus in the region, keeping up its dozens of employees local.
Caring for Clients
As for the building's future, The Counseling Center plans to begin construction in early 2022 and offer some of its client services on the campus by 2023. The organization has already moved into a few offices at Micthellace and plans to hire hundreds of contractors to clean out and renovate the facility.
"Locally, and maybe even regionally, there's a lot of people that don't even know if we're going to be able to pull off a redesign of this magnitude, but I feel 100 percent confident," Liles said.
As a senior director, Liles said upper management came to him for input on what the new facility should include and how it should run.
"With what's best for client care and what the client's day is going to look like within this capacity," he said.
Portsmouth has a reputation as the epicenter of the opioid epidemic in Ohio and after a record for overdose deaths statewide, the city and its surrounding area was hit particularly hard.
The Attorney General's office reports between May 2019 and May 2020, Ohio saw a 22-percent increase in Opioid deaths. Between April and June of last year, Ohio lost 11.01 people per 100,000, a 10-year high.
Scioto County's death rate was more than triple that, and roughly 75 percent higher than the next hardest-hit county.
Liles said his passions lie in reversing that trend. It's personal for him, because like many of his clients, he too is in recovery for opioid addiction.
"I'm 32, I got clean when I was 24 and I haven't aged a day since," he said.
Liles started treatment in Kentucky, but he said his time at TCC helped him build a new life for himself. He went on the Shawnee State for his B.A. then his masters at Ohio University, then returned to the place he got clean, to start his career.
"I got into the field at the time because I needed a job, and then truly have grown to love it and now truly believe that it's my life's work," he said.
To Liles, these changes are all about the people they serve and the city they live in. When the project is complete, TCC estimates it will increase its capacity by more than 40 percent, meaning more lives saved and better outcomes for the community.
"We're just looking to become more efficient and to do better," he said.