CLEVELAND — As Christmas songs played on the piano and children leaped around the room, the positivity energy engulfed The Salvation Army Temp Corps in Cleveland. This year, the staff and the kids are trying to make this year extra special.
The young holiday helpers, ages 8 to 11, worked alongside four Salvation Army branches to help provide gifts to 4,600 children in the greater Cleveland area.
Brooke Raymond, 9, said the best part is being able to help out others. Other kids echoed her thoughts.

"I think that it's something fun to do. And also knowing that we're helping people, it's kind of something that gives joy," said Sophia Raymond, 11.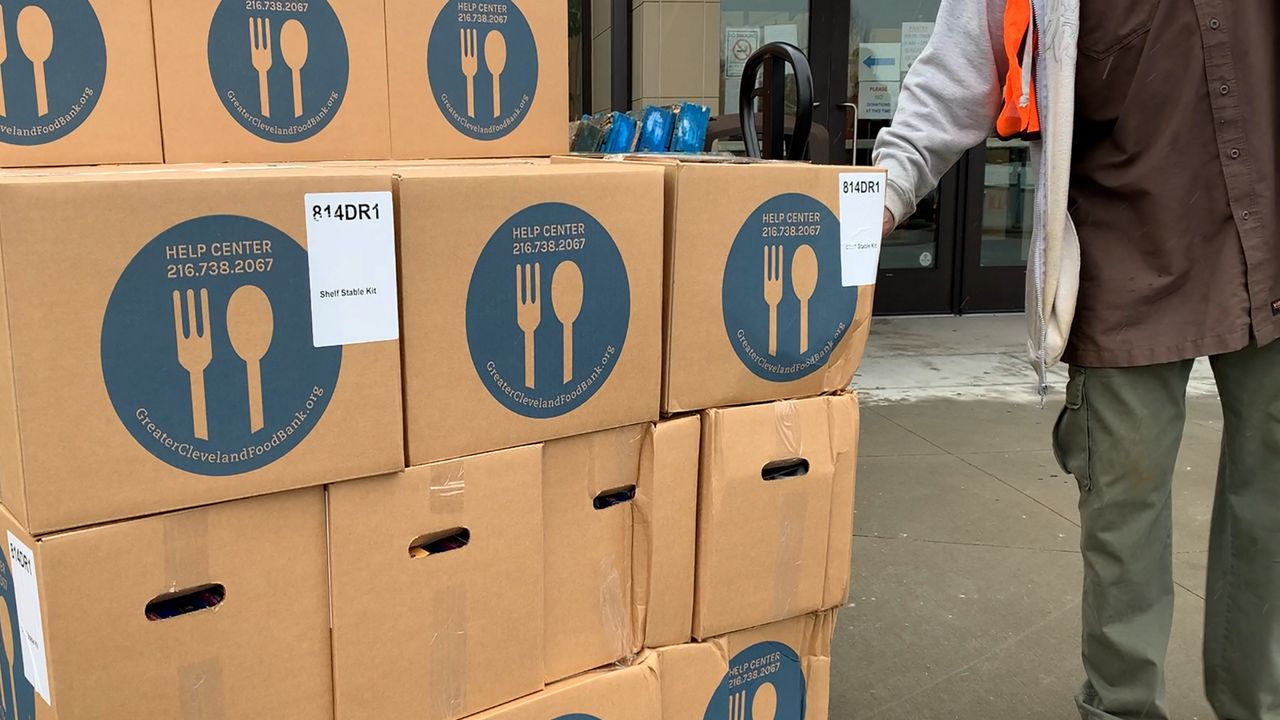 "It's just about love, you know? That's what I like about this," said Javion Sanderson, 11.

Captain Diana Rodriquez of The Salvation Army said despite the pandemic physically distancing us, many people are finding new ways to come together.

"I think that's part of the Christmas spirit that we can still be close. We can still be kind. We can still be generous. We can still show love and compassion to so many people. And it's a great thing that we can still come together and support each other. And I think it's a beautiful way that we can still show love, even though all of this chaos is going on around us. There's so many ways that we can give back," said Rodriquez.

She said none of this would be possible without the generosity of the community.
"There's so many people, not just companies and organizations, but individual people that are giving their time. We have children in the background that are helping us run our gifts to the volunteers. There's families that have donated money, their time, gifts. And we're so grateful to all of those people," said Rodriquez.

And families like the Perry family, who are from Cleveland, couldn't be more grateful.

"The Salvation Army has really helped us out. You know, it's for the needy and, you know, like I say, there's been times when we go through hardships or whatever, and because of this pandemic, things are a little tough on us," said Luther Perry. "And The Salvation Army is always there for us. No matter what they're there for us," added Tamika Perry.

This year has been hard on many, and as it comes to an end, the Perry's are focusing on what they say the holidays are really about.

"As long as we have each other. Every day we wake up, we wake up, try to look at life and everything that we have in a positive way," said Tamika Perry.

It's an act of giving, expanding across generations.