CLEVELAND — At Case Western Reserve University, there are just under 2,000 international students.

Xihao Zou is one of them.

"Even though I miss my family, sometimes they remind me that I still have friends in Cleveland," said Zou.

Zou says Cleveland's brutal winter weather was the biggest shock when she moved around the world to go to college.

"My hometown never snow, so it's a huge difference," she said.

Zou grew up in Guangzhou, China. Her whole family is there.

Three years ago, she came to Cleveland to attend Case Western Reserve University.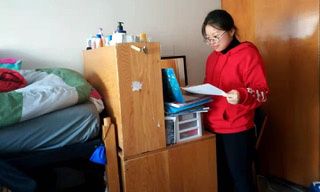 "When I was doing the college research, I found that Case is like a lab-based, experiment-based school. I think that will help me a lot," said Zou.

She joined the cheer team to make new friends and learn about American culture.

"At first I knew nothing about football. Yeah, but after that I kind of learned a little bit. I kind of learned why Americans like football so much. Yeah. It's super competitive," said Zou.

Zou is the first in her family to attend college in America. It was a brave decision she made in high school.

"When I'm reading more books, I want to like travel more to see more, like to see more people, to discover different culture and then learn more from others," she said.

The 20-year-old is studying applied math and finance with the goal of working in a bank or at an insurance company. She isn't sure if she wants to stay in the United States after graduation.

"Yeah, I don't know for sure because kind of like because my family is in China, so it makes me like want to go back to China," said Zou.

Going back to China is impossible right now.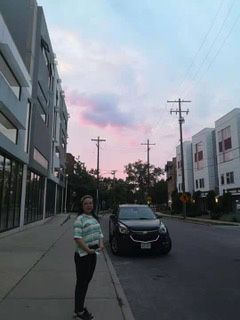 Traditionally, Zou goes home twice a year: for summer and winter break. But not in 2020.

President Donald Trump's proclamation signed in January continues to prohibit travel to China due to COVID-19.

This is the longest Zou's ever gone without seeing her family in-person.

"I want to see them. It's kind of like homesick," said Zou.

Zou says she video chats with family at least twice a week and is hoping to physically reunite with loved ones in the late spring.

"The plan is I will go back to China after next semester finish. Maybe in May or like June," she said.

A Case Western Reserve University spokesperson told Spectrum News that support for its international students is widespread.

"The Center for International Affairs communicates weekly with all international students, and we are available to meet (virtually) daily. We are only one piece of the support though. Students are still engaged in student organizations, sporting activities (safely, of course), and other student activities. Several offices, including our counseling services, across campus are supporting students through Zoom, some with drop-in hours and some with easy appointments. We've continued to celebrate Asia Mid-Autumn Festival virtually and International Education Week."