CLEVELAND — Terry Rounds is one of the many volunteers who help feed those in need in Cleveland.
Through dancing and lots of thumbs-ups, he brings positive energy and vibes to the approximately 3,000 cars that come through this Muni Lot near downtown to pick up food every Thursday.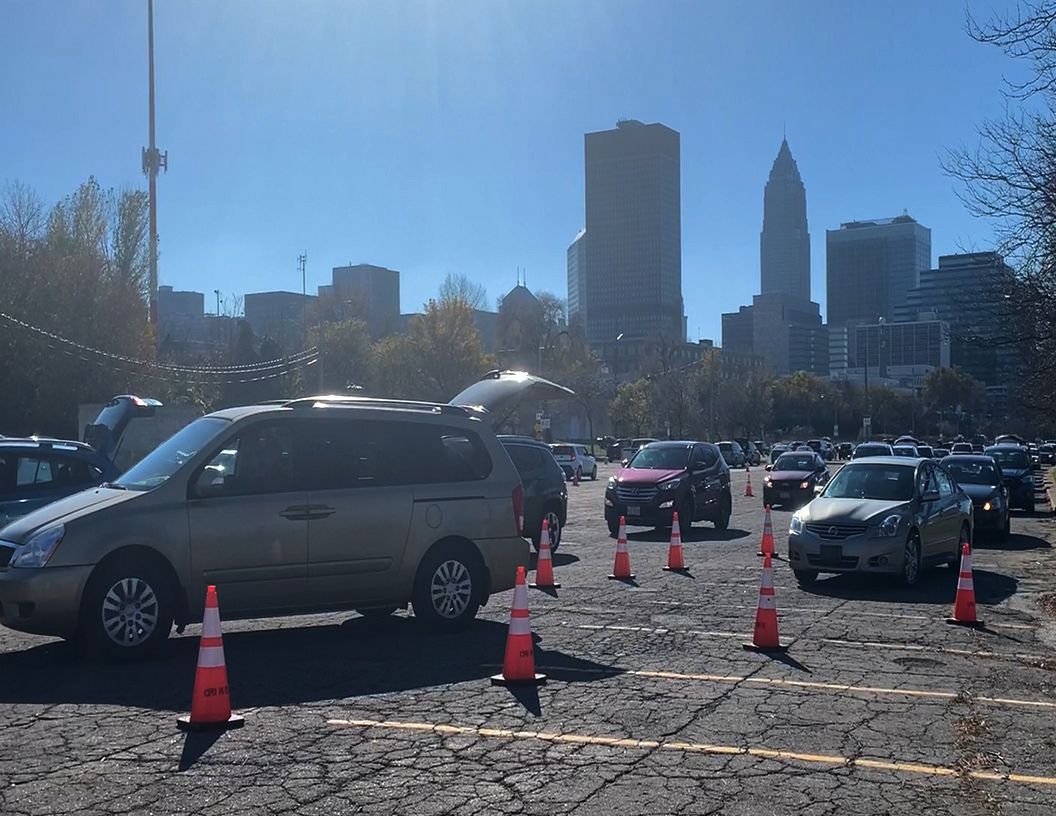 "I guess I've really expanded my neighborhood. They are my neighbors and I just like my neighbor knocked on my door, asking for a cup of sugar and they need a little bit more than a cup of sugar, but they are my neighbors. And that's what it's all about in life is helping your neighbor out. So that's what I like to do," said Rounds.

Rounds has been volunteering at the Greater Cleveland Food Bank for over 26 years and puts in more than 100 hours per year.

"They are like family and I enjoy every one of them. So they put a smile on my face and I try to put one on theirs and that's how we're going to get through this together," said Rounds.

Trunk up and food in, an adaptation that Karen Pozna, the director of communications for the Greater Cleveland Food Bank, said they've had to make because of the pandemic.

"Once the pandemic struck we tried to limit his contact as much as possible. We didn't want to have people come inside the building. So we started this drive-through model," said Pozna.

Thanks to the Ohio National Guard and volunteers like Terry Rounds, they're able to serve the additional one hundred thirty-thousand people who are seeking food this year in Cleveland.

"So many people have been living paycheck to paycheck and, you know, when the pandemic struck and so many people either lost their jobs or had furloughs or had to take a pay cut, it really hit them hard. And again, if we're able to provide food and get some food out to those people that need it, that's one less thing that they have to worry about," said Pozna.

A small dance leading to large smiles, helping all have a hunger-free holiday season.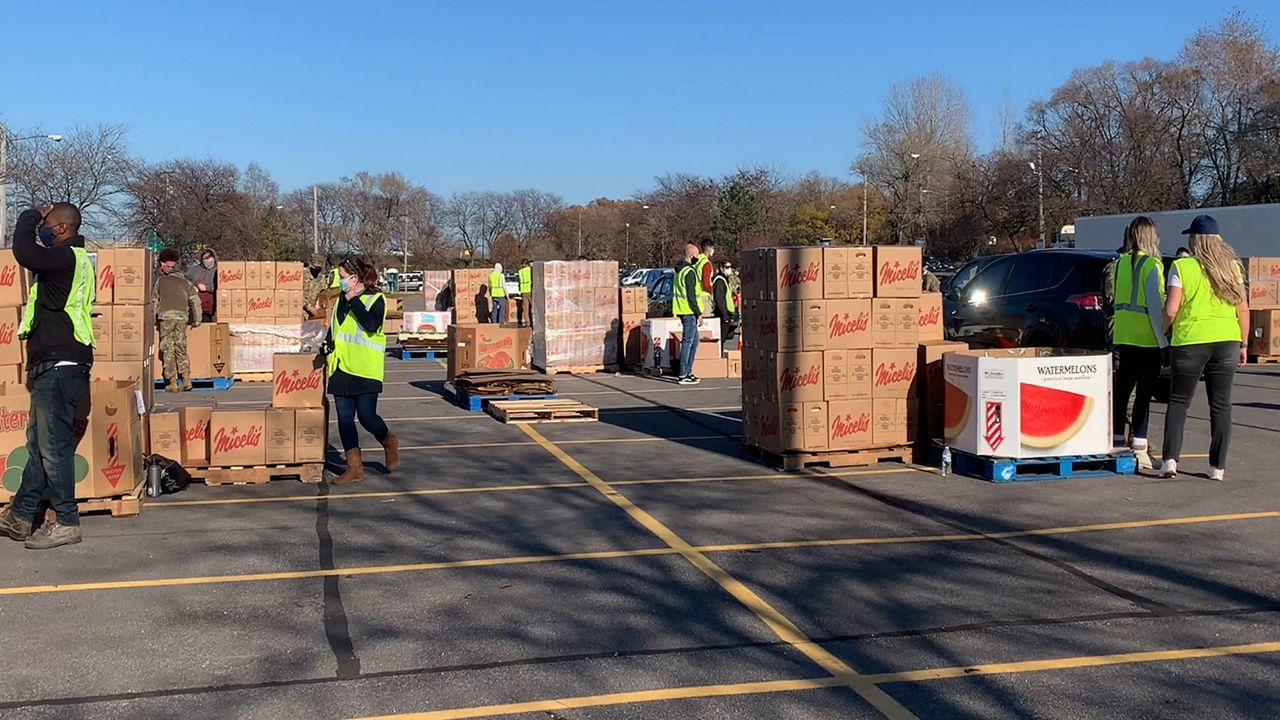 "It makes it less of an institutional, you know, here's your number, here's your food sorta deal. It's more like, here's your neighbor helping you out. And that's what we're doing. Because I know that if I need help, they'll help me," said Rounds.

The food bank is accepting monetary and food donations and is in need of volunteers.

If you are in need of food assistance you can call the food bank's help center at 216-738-2067. Pre-registration for the drive-thru distribution is required at wefeedcle.org.