CLEVELAND HEIGHTS, Ohio — Natalie Elwell is spending her Saturday morning cleaning up trash at Cain Park in Cleveland Heights with her group, the Cleveland Heights Green Team.
---
What You Need To Know
The Cleveland Heights Green Team launched in June 2021


The group received a $1,000 grant from the FutureHeights Neighborhood Mini-Grants Program


The group cleans up trash in different cities and promotes recycling
---
​​"A lot of this trash just blows in from the street. Maybe on trash pickup days some of it doesn't get collected and it blows around, and it somehow gets loose and a lot of it ends up in these bushes," said Natalie Elwell, one of the founders of Cleveland Heights Green Team.
Elwell and her fellow co-founders launched the Cleveland Heights Green team in June with a mission to clean up the city.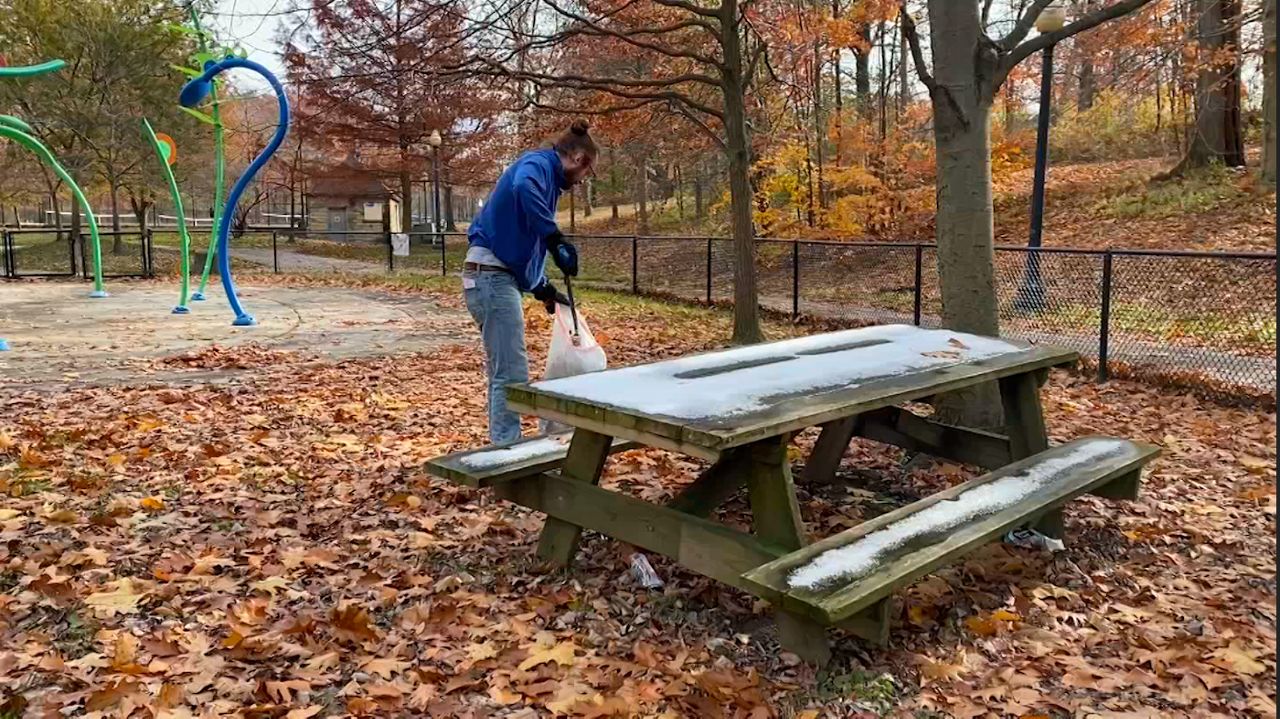 "We started with these cleanups as a way of raising awareness and getting people involved, but then we transitioned into, not just transitioned, we added engaging with the city and with council people, and then with the other groups," said Elwell.
Now the volunteer group is receiving a grant from the FutureHeights Neighborhood Mini-Grants Program that will help them continue with their mission.
"This grant is really focused on education. So raising awareness as we do go into this transition from recycling on the lawns to recycling through a bin. And then also to engage the community about these issues around sustainability as well as waste reduction and a whole range of issues," said Elwell.
The group said they always need volunteers to help with their cleanups.​