COVENTRY VILLAGE, Ohio — Like many people, Heather Smith found herself alone a lot during the pandemic. She was forced to look internally and self-reflect.
---
What You Need To Know
Lake Erie Ink is a writing space for youth in Cleveland


The nonprofit started a challenge during the pandemic to bring community together, despite being physically apart


Prompts in the form of words are sent out for people from all over to interpret


Four challenges have been done so far


This most recent prompt was "growth"
---
"You have to look at yourself and see, okay, what could I be?," said Smith, a Cleveland resident. "How could I be happier? How could I be a better version of myself?"
She found 2020 as a year of challenges and she found that writing her thoughts and feelings down on paper helped her get through it.
"Writing is a really good way of processing and getting things on paper and getting it out of your system, externalizing those emotions that you have," said Smith.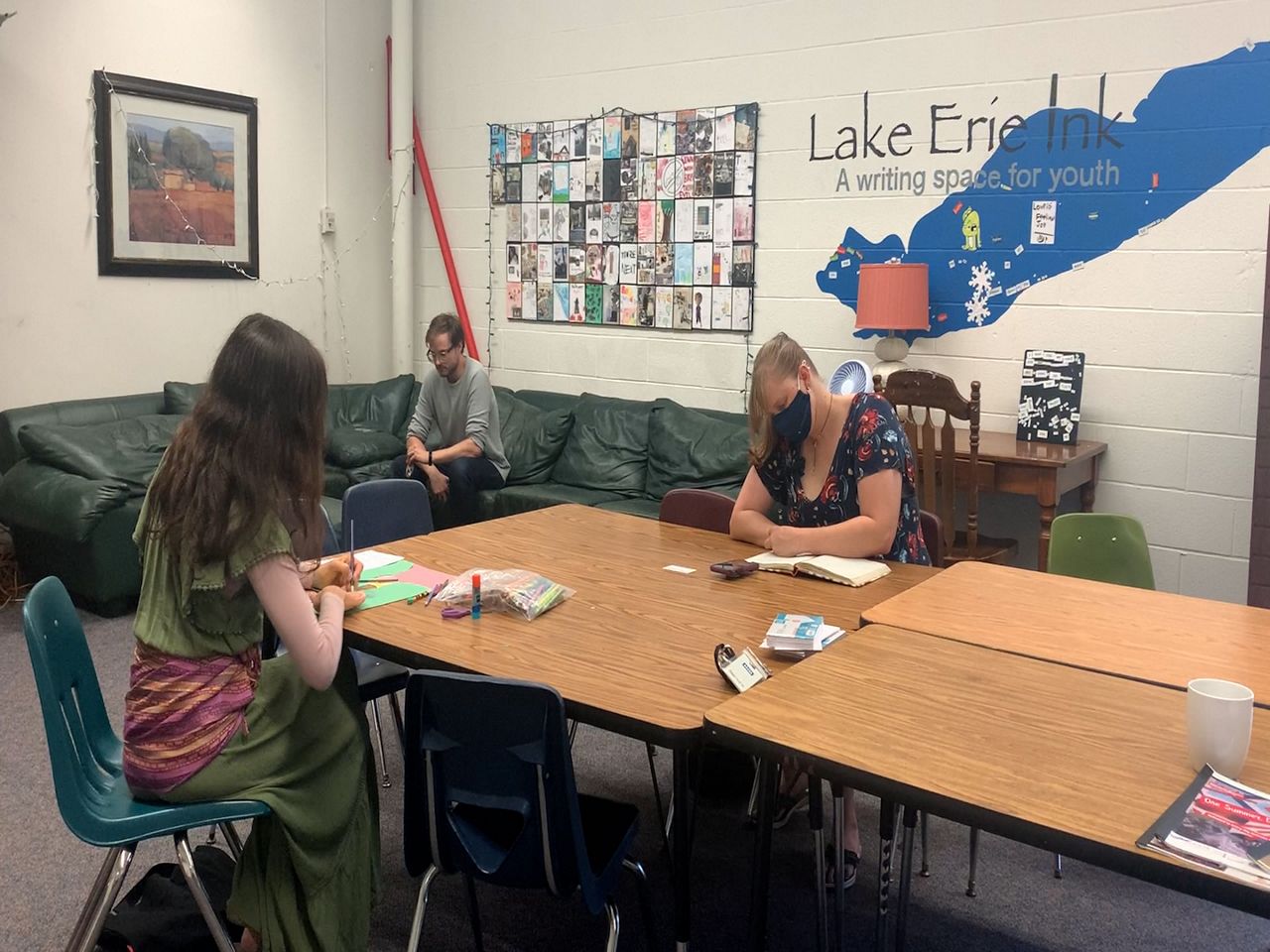 Smith usually keeps her words to herself, but after the youth writing space Lake Erie Ink launched an intergenerational community challenge, she decided to give her words a voice.
Lake Erie Ink calls it the Creative Community Challenge and the goal from the start has been to bring the community together through writing to help with the isolation from the pandemic. They're on their fourth challenge so far. Each challenge involves a "prompt," or a word that is sent out as a theme for people to write about. This most recent prompt was "growth."
"I think writing, personal writing, poetry, creative expression, tells you a little bit about someone's head and someone's heart," said Eli Millette, marketing and communications manager for Lake Erie Ink.
"It really is like a community of people that are trying to work through their own lives," Smith said. "And I think it makes me feel when I look at the storefront, and when I read these anthologies, it makes me feel a little less alone. My poem is called, 'Mother.' It shows the growth that I have worked so hard at achieving. And so I thought it would be the appropriate poem to send in for this submission."
More than 50 people from all over Ohio, and a few other states, submitted a poem for this Creative Community Challenge.
Artists Marla Dawn Kassoff used her talent to interpret some of the poems visually.
"It just brings a sense of community," said Kassoff. "And it can shed some light into their world."
Now, a display of growth sits on a storefront in Coventry Village, bringing back a sense of community so many felt they lost, but was there all along.
"This is a beautiful display," said Smith. "There's mine up there, it's really wild to see it."
"I hope they get inspired," said Kassoff. "And that it gives them hope. And that maybe they'll go home and make something of their own."
This project was sponsored by Puffin Foundation West. For more information on Lake Erie Ink you can visit here. For more information on the Creative Community Challenge visit here.