COLUMBUS, Ohio — For Matt Cole, rock climbing is second nature.
"I've been climbing probably since I was like 10 or 11," Cole said.
When he started, he said he was "too afraid to go the whole way up the wall." But "it's been quite a wild journey with climbing" since then, he said.
He now works at a climbing gym in Columbus.
Cole enjoys spending some of his spare time with Paul Stewart, another rock climber, at the Mad River Gorge in Springfield.
"So typically, your first person to climb the route puts all of the gear up and then the second person who climbs the route has to do what's called cleaning, which is where they remove the gear from the anchors," Cole said.
And then, they'll climb or repel down.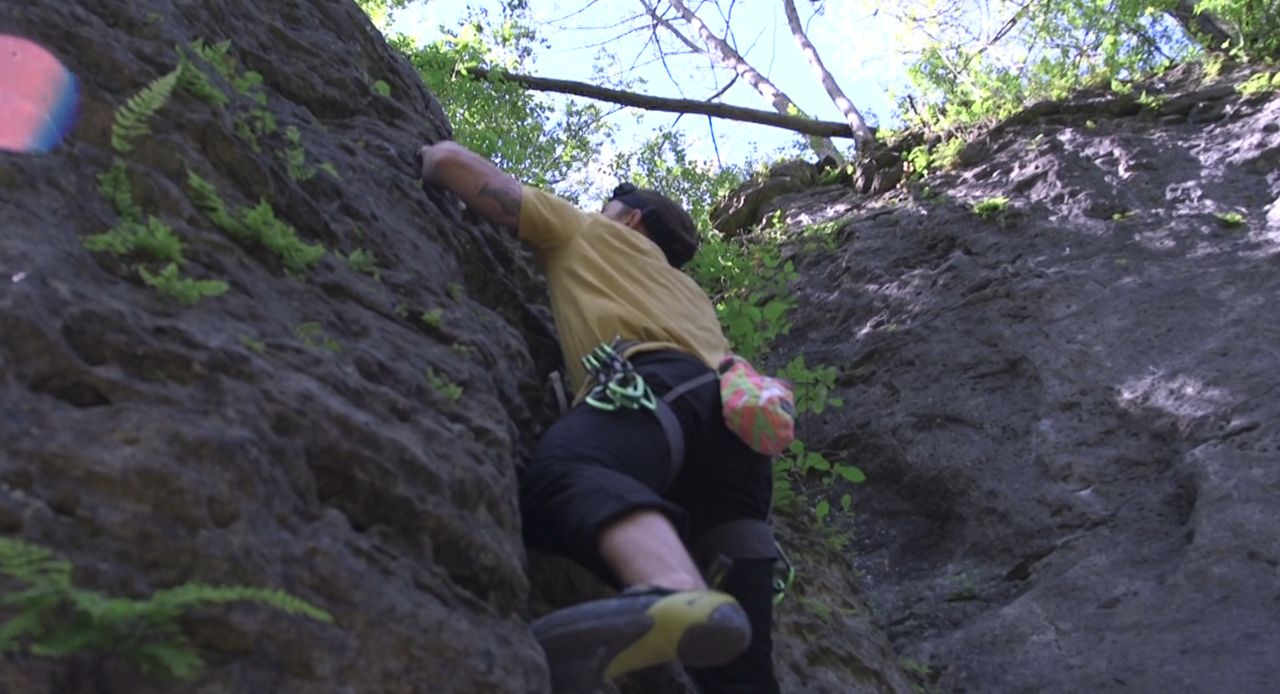 The two said if you're a beginner, training at an indoor climbing gym can really help you get the hang of it.
"There are tons of climbing gyms in Ohio. There's at least a couple in every major city," Cole said.
Stewart said indoor and outdoor rock climbing has really grown in popularity "over the last 10 years or so."
He always recommends climbing with a partner.
"You get a special relationship when you climb with people because your life is literally in someone else's hands," Stewart said.