CLEVELAND — Everyone has a story to tell and Cleveland photographer Jen Hearn wants to help capture them.
"The stories are just their stories, and it's real and raw," said Hearn. "Some shoots are just wacky and fun and vintage dresses. And sometimes, you know, it's someone going through stage four cancer."
She's been a photographer for more than 40 years. She does all types of photography, including documentary photography and portraits, but weddings are generally her favorite. However, with each wedding she's photographed, she's noticed a common theme that upsets her.
"I realized that every bride was very self-conscious about her weight, no matter what size. The next year, same thing. And I started to feel like I was almost a therapist. I was trying to tell these women how beautiful they looked because they did. And it struck me how self-conscious women are in that women struggle with their bodies, with diet culture," said Hearn.
She decided to start a conversation around questioning diet culture and increasing body positivity. To prove to these women that they're beautiful, she took to what she knows best, using her lens and a camera to start a passion project. That's when The Cleveland Bada-- Portrait Project was born.
"The purpose 100% is just to get people talking about issues around women's bodies and how women's bodies are policed. And they are spoken about women are judged for being too fat, or if they're too thin, someone tells them to eat a sandwich. So my project, I just want to show all sorts of women and I want them to tell their stories," said Hearn. "I want women to be able to be in society and feel good and not feel guilty for being overweight or guilty because they're too thin or embarrassed and they're wearing five layers of clothing. I just want women to have that freedom and that kind of acceptance."
The project focuses on women who could benefit from seeing a beautiful photo of themselves or who have a powerful story to tell.
"I especially want women who wouldn't normally have their picture taken to see those pictures and want their picture taken. I want them to feel comfortable coming here and that I can make them look beautiful because they are, and they'll see it," said Hearn.
People like Jacqui Sukie, who was diagnosed with Parkinson's disease in December of 2012.
"It was something I definitely wanted to be part of. And I'm proud to say that I'm part of it," said Sukie. "This is showing that, you know, these are unique women with stories, and they're proud of what they look like and what they've done and who they are. And it's just phenomenal."
Sukie's an avid runner and doctors told her she'd never run another marathon again. Well, she has run marathons since and half marathons. She's not letting her disease stop her from doing what she loves.
"I know in the end Parkinson's will win, but I'm going to give it a run for its money until that very end. So I'm just so tickled to be part of this. And I want to tell the world about how great Jen and her project is," said Sukie.
Sukie said Parkinson's may have her future, but it doesn't have her today. So she's living in the moment and embracing her body to the fullest.
"Every day I look for something to be grateful for and look for something sometimes to scare myself for something to do that's different. And my friends who are here with me, they say, `How are you going to reinvent yourself this year?'" said Sukie. "It's for everyone to know time is so short. You don't know when it's going to end."
This is only an example of one photoshoot. Hearn has plans to continue this project for as long as she can.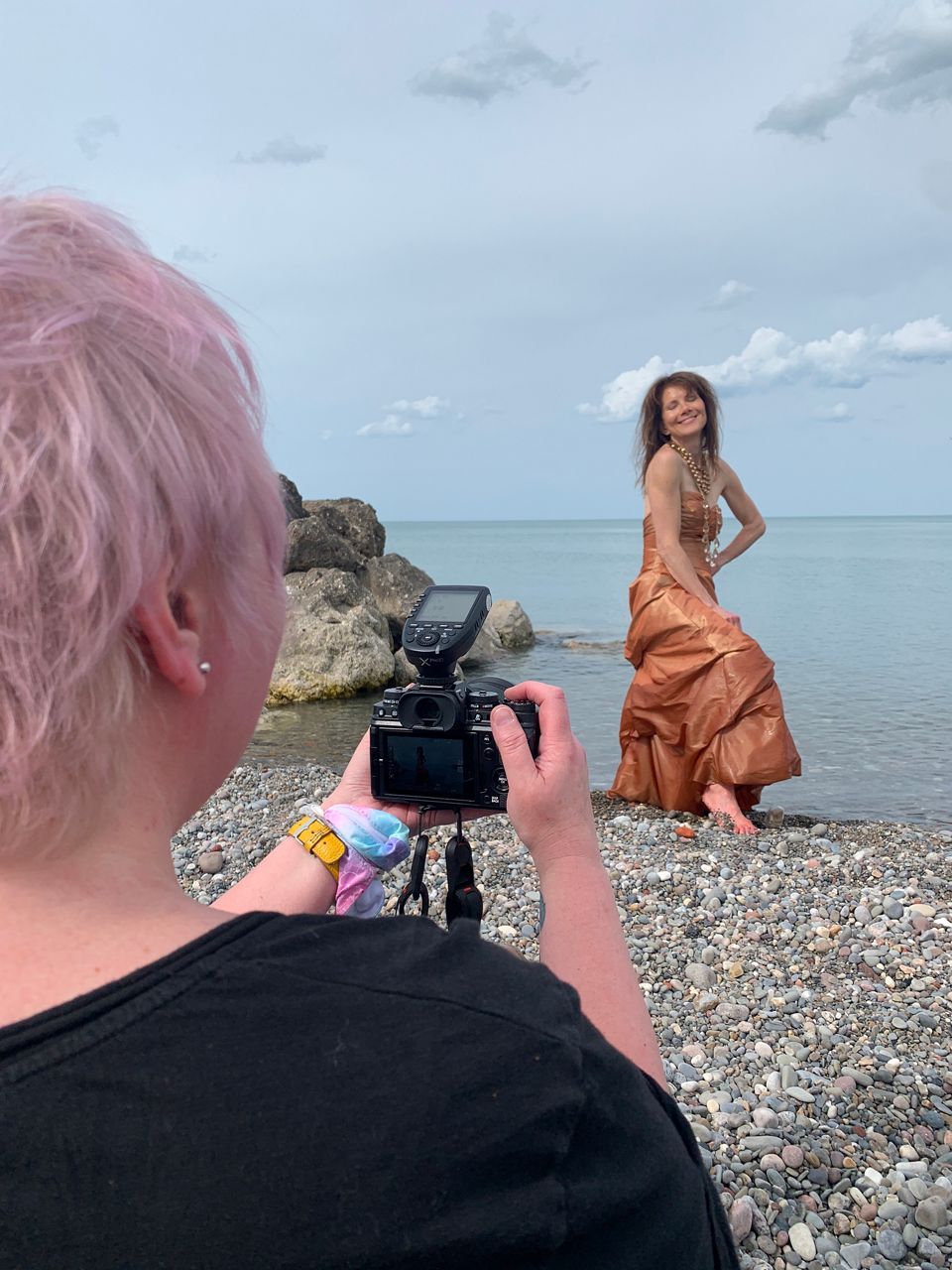 "I think I'll always do it even though I don't make money from it. It's the experience. And I just — those sessions, I come home and I just feel really energized and fulfilled," said Hearn.
She hopes to prove that every body is beautiful, and every story is worth sharing, putting a much needed focus back on loving our bodies, instead of despising them.
"A picture is like that second in time and it might be a good second. It might be a bad second, but it's preserved forever. And, but then again, that's who I was at that second. And it might not be who I am now. So, you know, every picture tells a story, I think I've heard somewhere," said Sukie.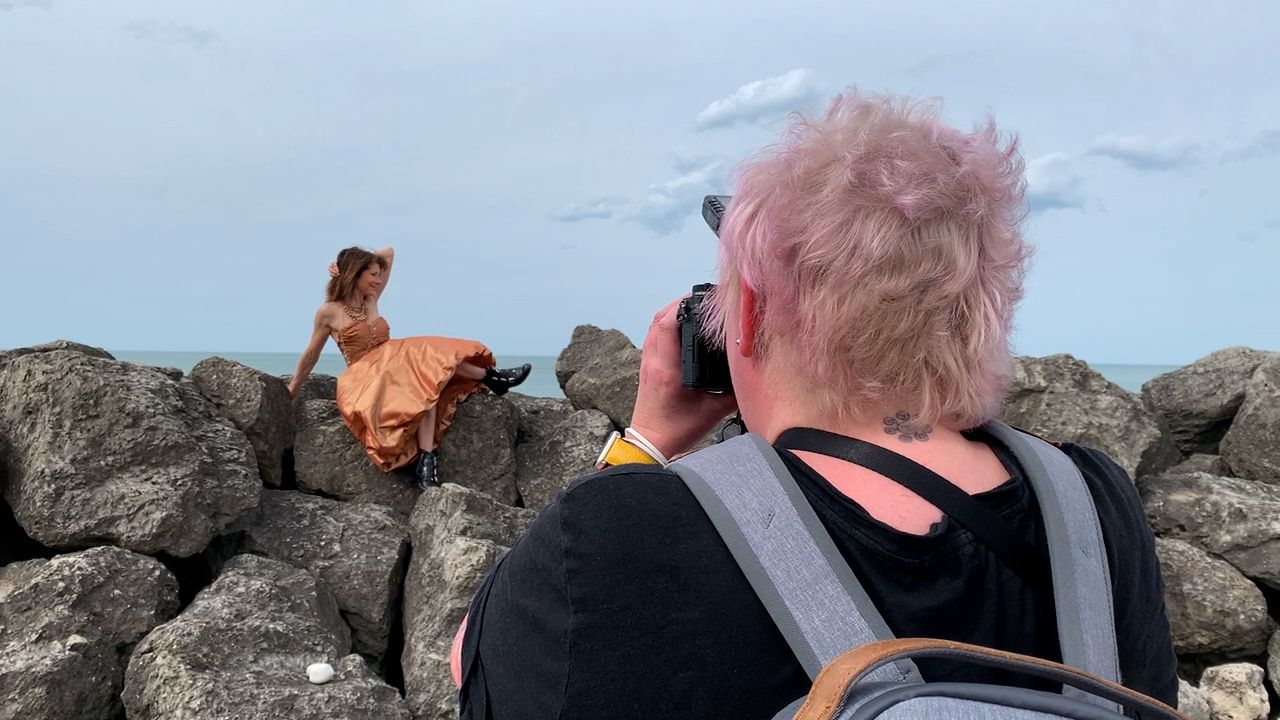 "If you're walking around apologizing for your body all day, that is exhausting. And it takes up a lot of time and energy. And if women aren't thinking about how fat they are, or they have too many wrinkles, they can do so many more things and change the world," said Hearn.
The Cleveland Bada-- Portrait Project started out focused on women, but Hearn is opening it up to all humans. For more information or to recommend someone to be photographed you can visit her website.