VANDALIA, Ohio — For Olivia Follick, senior night at Vandalia Butler High School carries extra special significance.
Olivia, 18, was escorted by both her adoptive parents and her biological mother.
"Both of my worlds are colliding at once," Olivia said. "It's just insane to me to get that feeling. It's a really special night tonight."
Olivia's adoptive parents, Amy and Chad Follick, were always open about her adoption. They've been supportive of her through the years sharing information and being open.
A school project prompted Olivia to reach out for information from her birth mom, Jennifer Polsley, which lead to the start of them reconnecting.
"I got to know her a lot more, we got to talking and then we finally met up — it was just surreal," Olivia said. "It was like I was meeting myself but just older. It was insane."
Olivia's family said this senior night celebration is a perfect way to support Olivia on all levels.
"It's been a moment I've dreamed for her my entire life," Amy said. "And to see it all come full circle, everything has just been amazing and perfect. She's our miracle."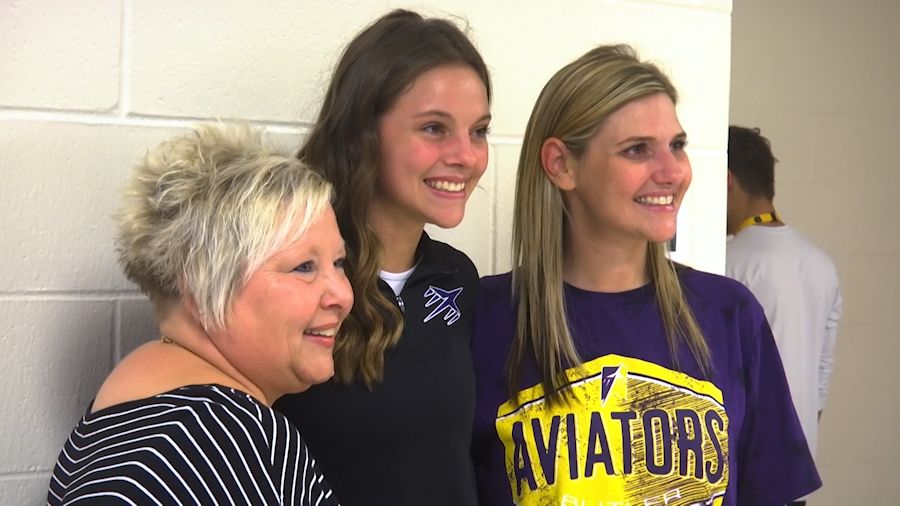 For Polsley, it was an emotional night, but she's happy that Olivia wanted to reconnect with her after all these years.
"I'm just so proud and just honored to be here," Polsley said. "Honored to be a part of it, honored that she wants me here, just excited."
Olivia is one of the star players on the Aviators volleyball team — setting the blocks record earlier this season.
Her adoptive father Chad said he amazed at the young woman she's become and said as they did when they adopted her, they will always be there to support her.
"We did what we said we were going to do," Chad said. "We were going to provide her the best life that we could. We're going to let her grow into this perfect young lady and that's what she's done."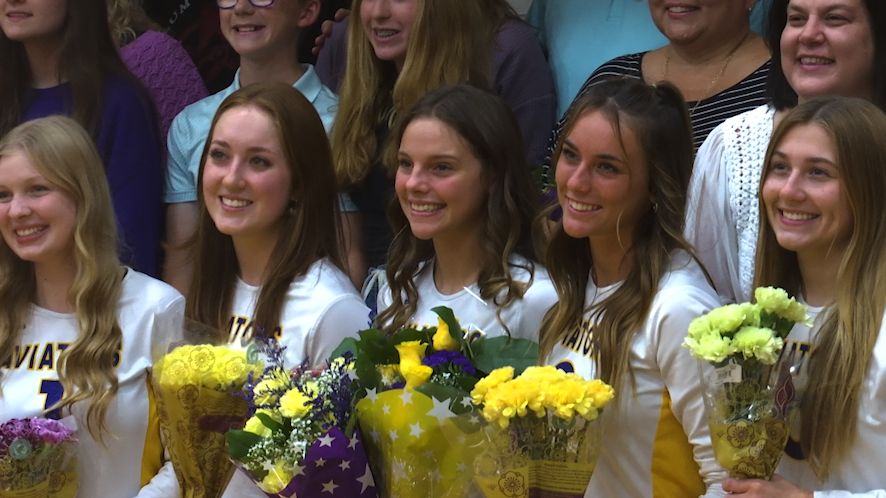 Olivia is set to play college volleyball at Wittenberg University, something she's really looking forward to. But one of the things Olivia is looking forward to the most is being a big sister to her birth mother's young son.
"Especially with little Hunter running around," Olivia said. "I get to see him more often. I get to see her more often. I get to meet her family as it grows."
But Olivia said she's most thankful for the support her adoptive parents have given her all her life.
"They're amazing," Olivia said. "I couldn't have asked for any better parents. They've handled this situation so, so well. I love them."