DAYTON, Ohio — The grand prize of this year's University of Dayton Flyer pitch competition went to one local mom who is trying to help other moms during postpartum feel more comfortable in the clothes they're in.
---
What You Need To Know
Sarah Kallile is a mom to two young girls and is pregnant with her third


Through her breastfeeding journey with each daughter, she realized the nursing bras on the market just aren't functional


That's why she created Lunnie, a nursing bra with sewn-in padding, a better fit and ultra absorption


Kallile entered the UD Flyer pitch competition and won $50,000 to help expand her business
---
Sarah Kallile is a busy mom to two young girls and is now pregnant with her third daughter.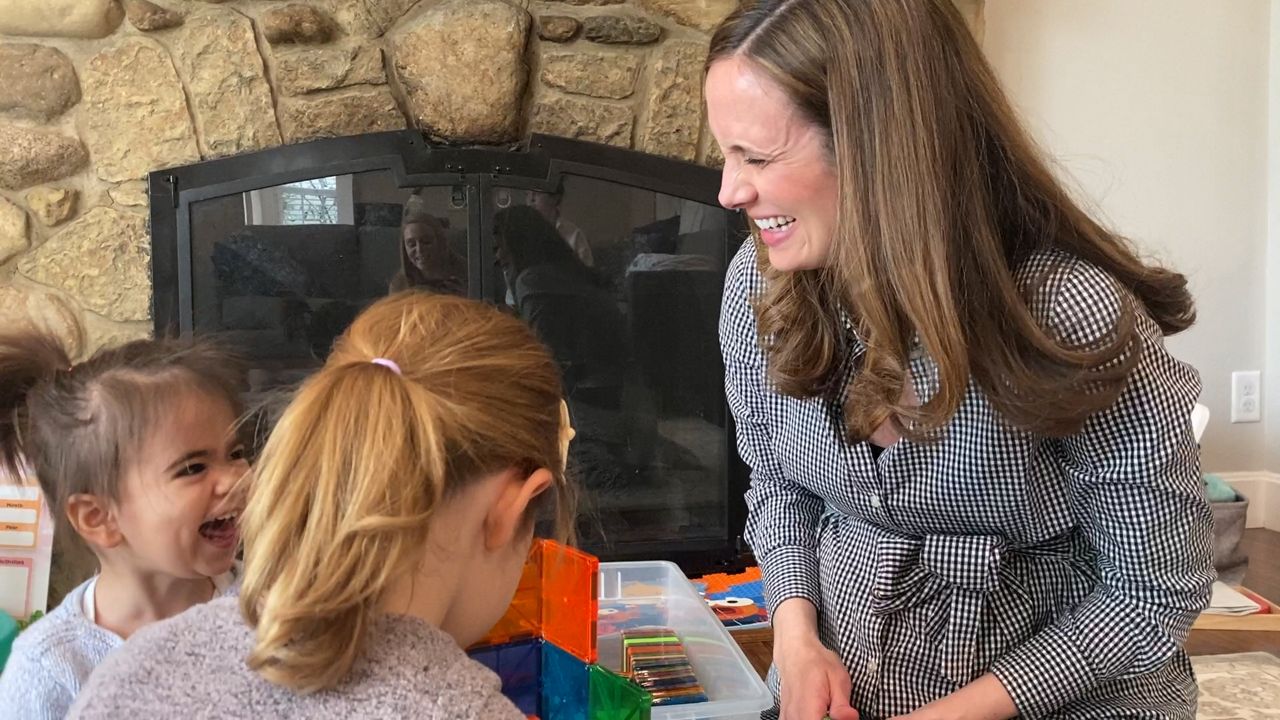 While motherhood keeps her busy, it also has gotten her thinking.
"There's so much emphasis on maternity and first nine months and pregnancy," Kallile said. "But I actually spent much longer in this postpartum breastfeeding stage."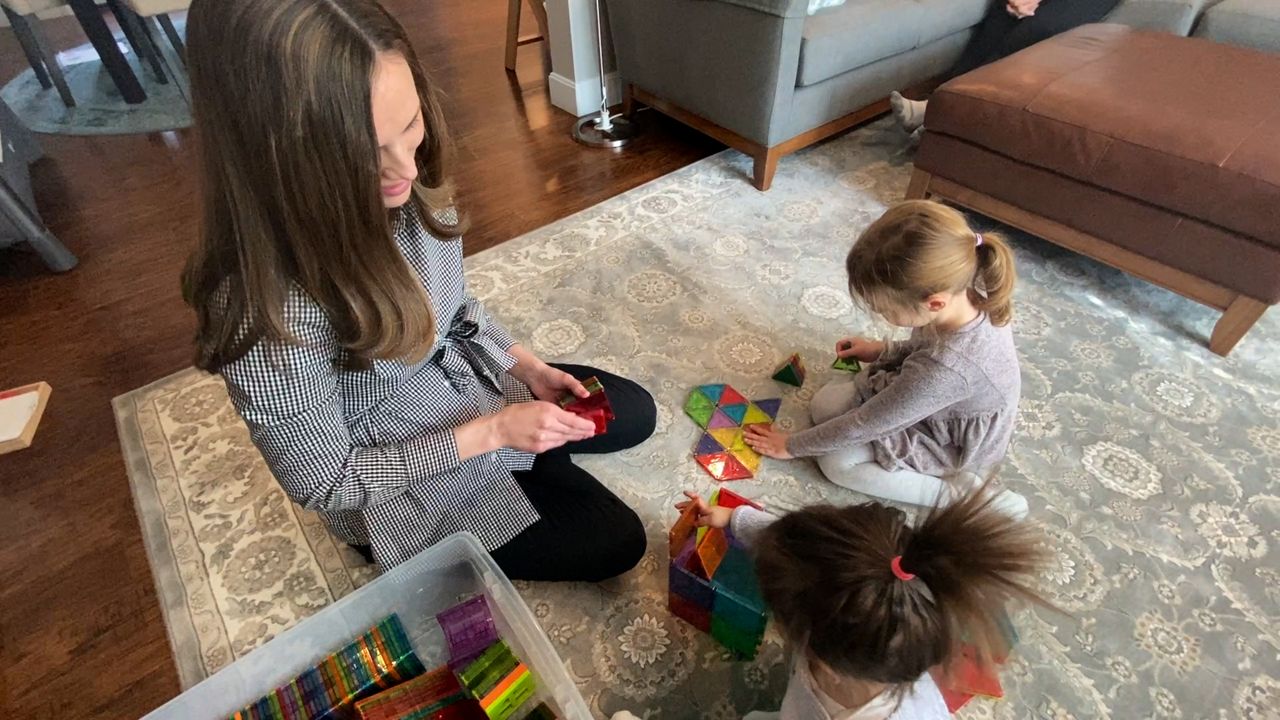 It was alongside her daughters that she came up with an idea to improve the nursing bra.
"It is this essential garment that moms wear," she said. "I wore mine for 24/7 for years while nursing both of these girls. They really don't function all that well, in particular around the issue of leaking breastmilk."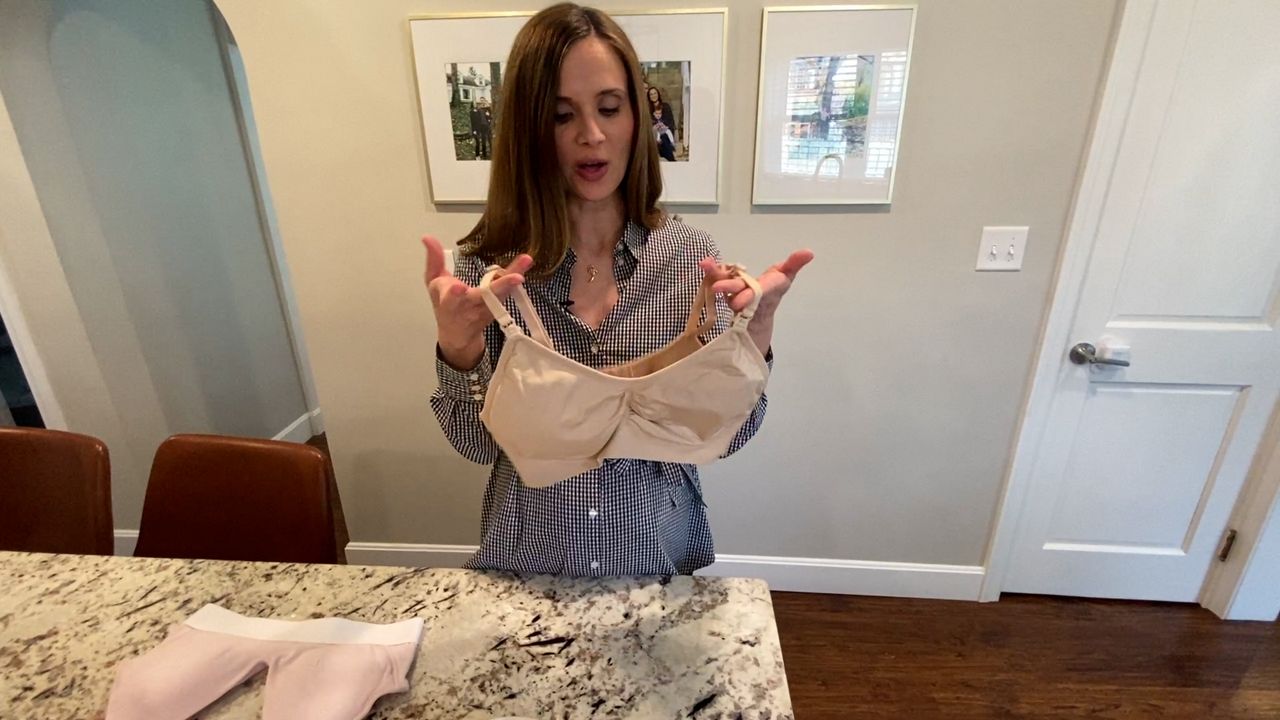 Kallile said the typical nursing bra was just not functional.
"This is kind of like the stereotypical nursing bra," she said. "They're big, they're beige, a lot of moms say they're frumpy, which I agree with."
So she reached out to local moms and found that 84% of them aren't satisfied with the nursing bras on the market.
"It's just a lot of layers that aren't working," Kallile said.
That's when Lunnie was born, a brand new nursing bra that Kallile created.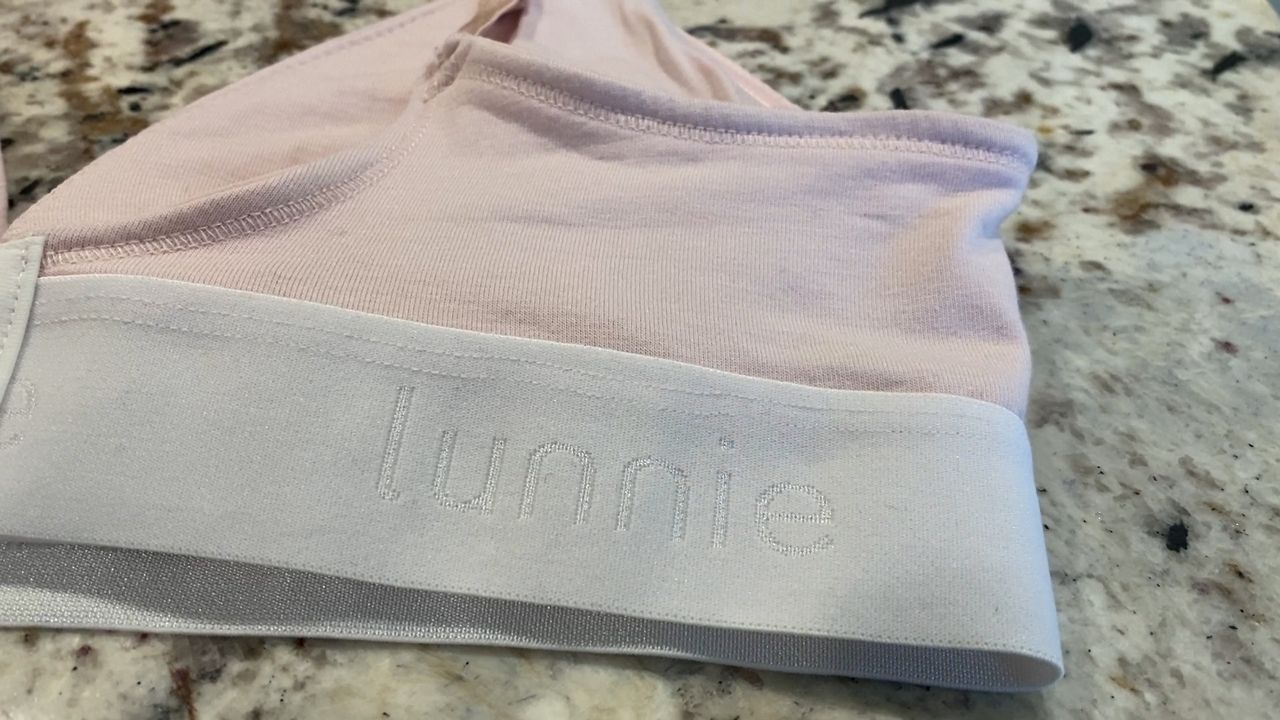 "Every single inch of this bra has been mom tested, mom-approved," she said. "We went through six prototypes over the course of the past year, year plus, and really feel like we finally nailed it."
The bra is ultra-absorbent and has sewn-in padding for leaks, something Kallile and other moms wanted to see. After so much growth in its first few months, she decided to bring her idea and prototypes to the UD Flyer Pitch competition, which she won.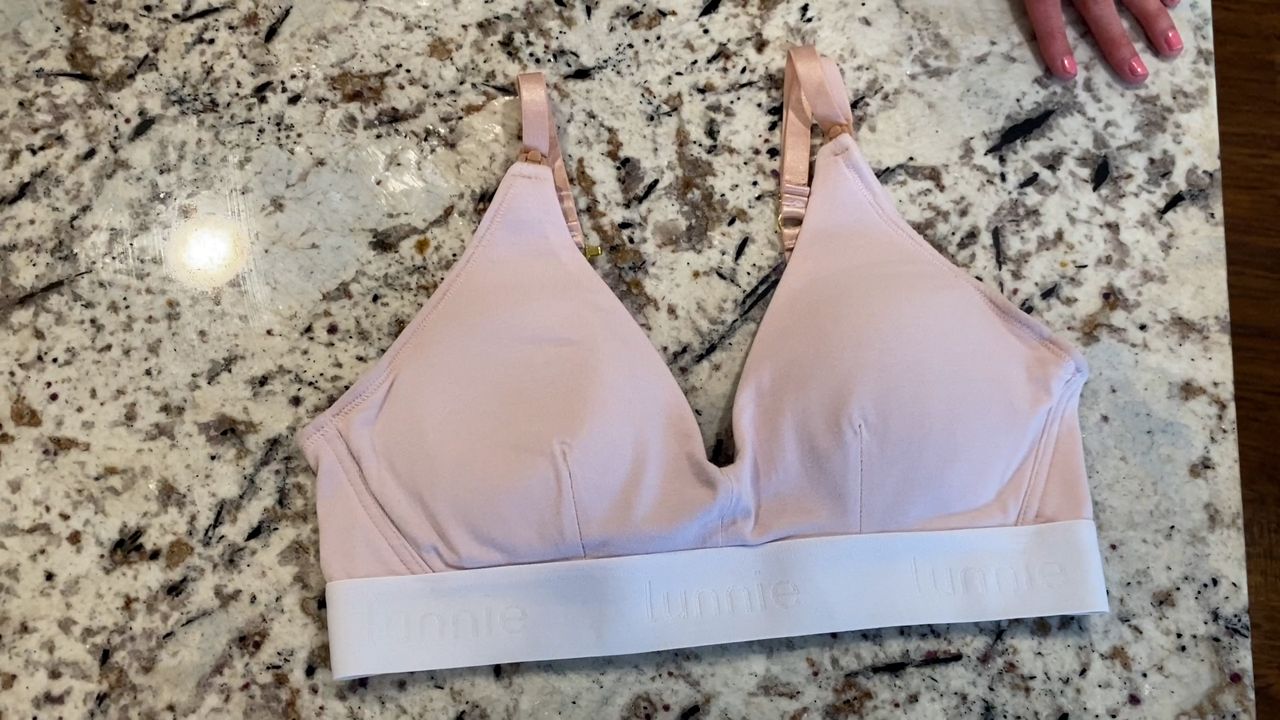 "The grant money is absolutely transformational," Kallile said. "It's something I can use to put towards my inventory and production and then also looking at getting a little more help."
Kallile said she hopes to expand her business soon to include other breastfeeding-friendly clothing, like pumping bras and camisoles.