CINCINNATI — Brothers George and Steve Jonson finished their late mother's final piece of artwork
---
What You Need To Know
Thelma Jonson started a painting for a donation to the Alzheimer's Association, but passed away before finishing


Jonson's two sons, Steve and George, were asked to come into their mother's senior care home to finish it


The brothers were quick to agree, taking turns to finish their mother's final piece of artwork


The painting will raise $100 for the Alzheimer's Association
---
​​​"Why leave anything unfinished?" George asked.
That's the question that kept Steve and George going as they completed the painting.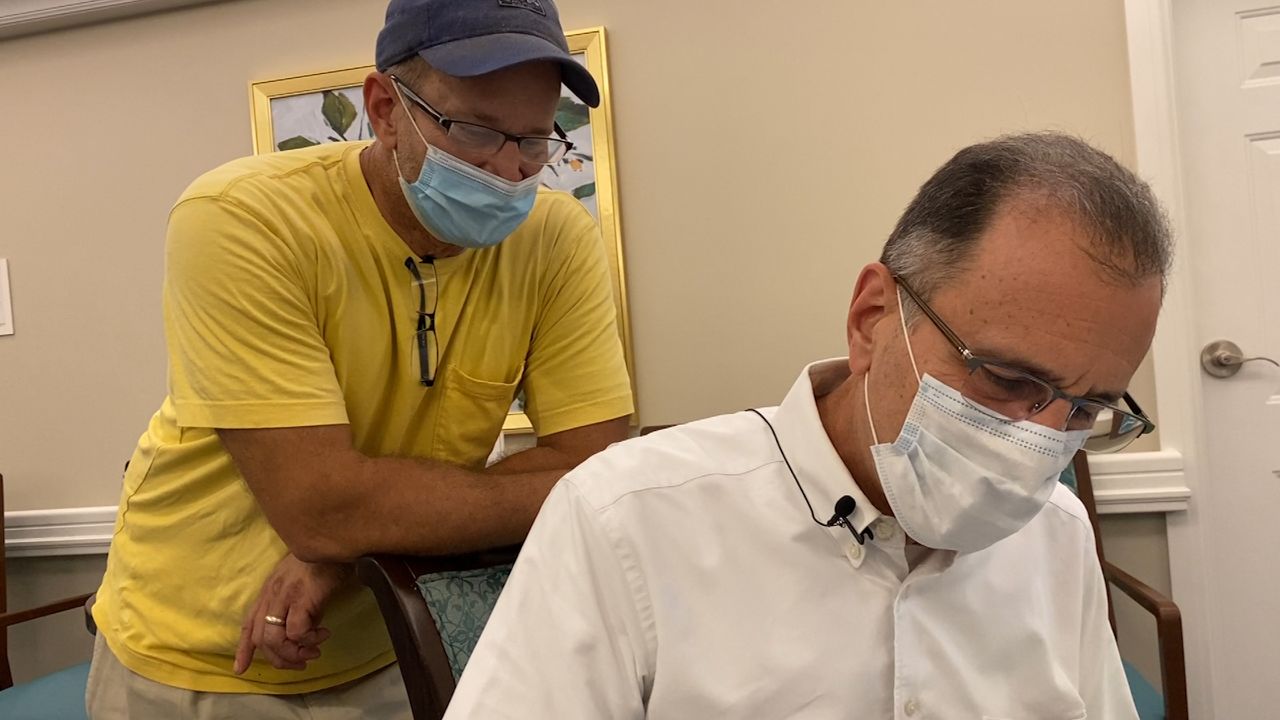 "She started it, we're finishing it," Steve said.
The painting was started by Thelma Jonson, their mother, at her senior-living home. But it was never finished by her because she recently passed away.
"We knew it was unfinished, and we didn't know what was going to happen with it," Steve said. "Then Annette got ahold of us and asked us if we wanted to do this and of course, we said, why sure. We just thought it would stay unfinished."
Annette DeCamp runs the art class each week as part of Senior Stars' seven areas of wellness. She approached the brothers in hopes that they could finish what Thelma started.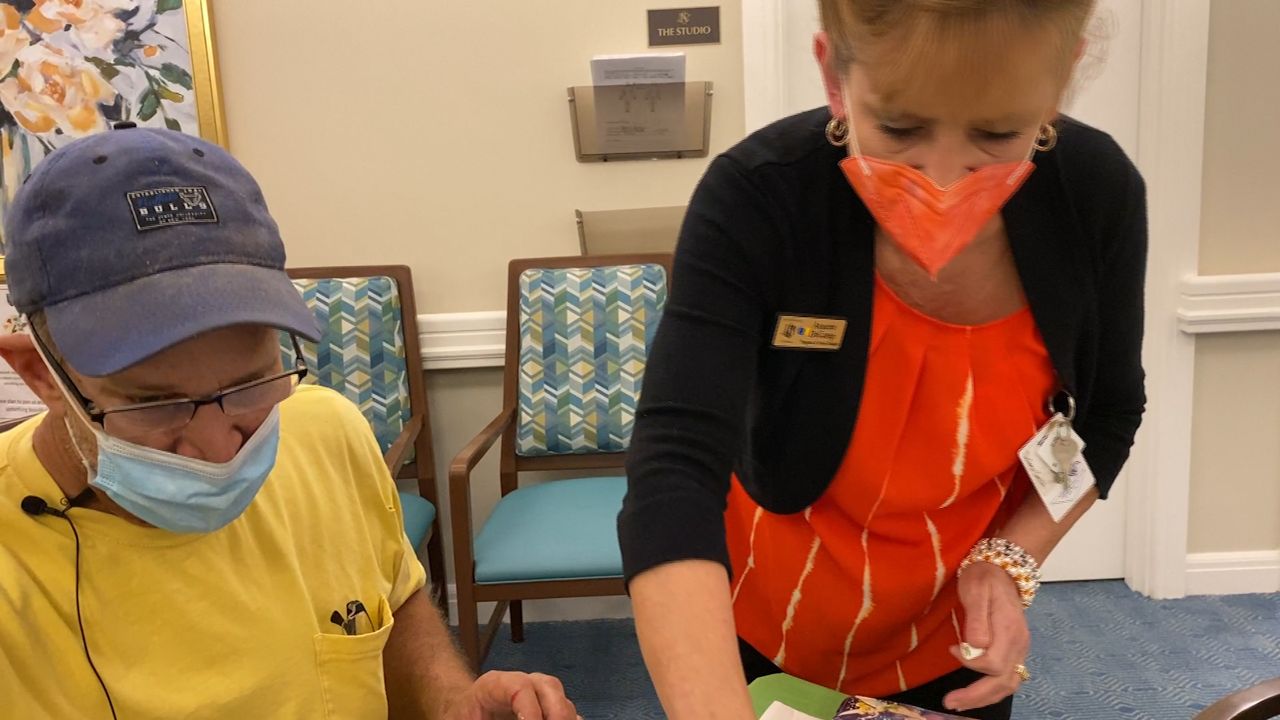 "It was so important to her," DeCamp said. "And as much as her sons loved her and wanted to finish this, as soon as I mentioned it, they embraced the idea."
The painting was extra special; it was being done for a donation to the Alzheimer's Association — a cause close to the Jonsons.
"It meant everything to her," DeCamp said. "That was part of the reason she was doing it ... it was a way for her to give back, but also to continue the way that she expressed herself and she expressed herself through her art."
So the brothers painted, taking turns, channeling what their mother loved so much.
"She didn't leave her apartment that often," Steve said. "And this was one of the things she left her apartment to do" — even though they don't know if she would have approved of their artistic choices.
"She would have thought she was better, and she would have been right," George said.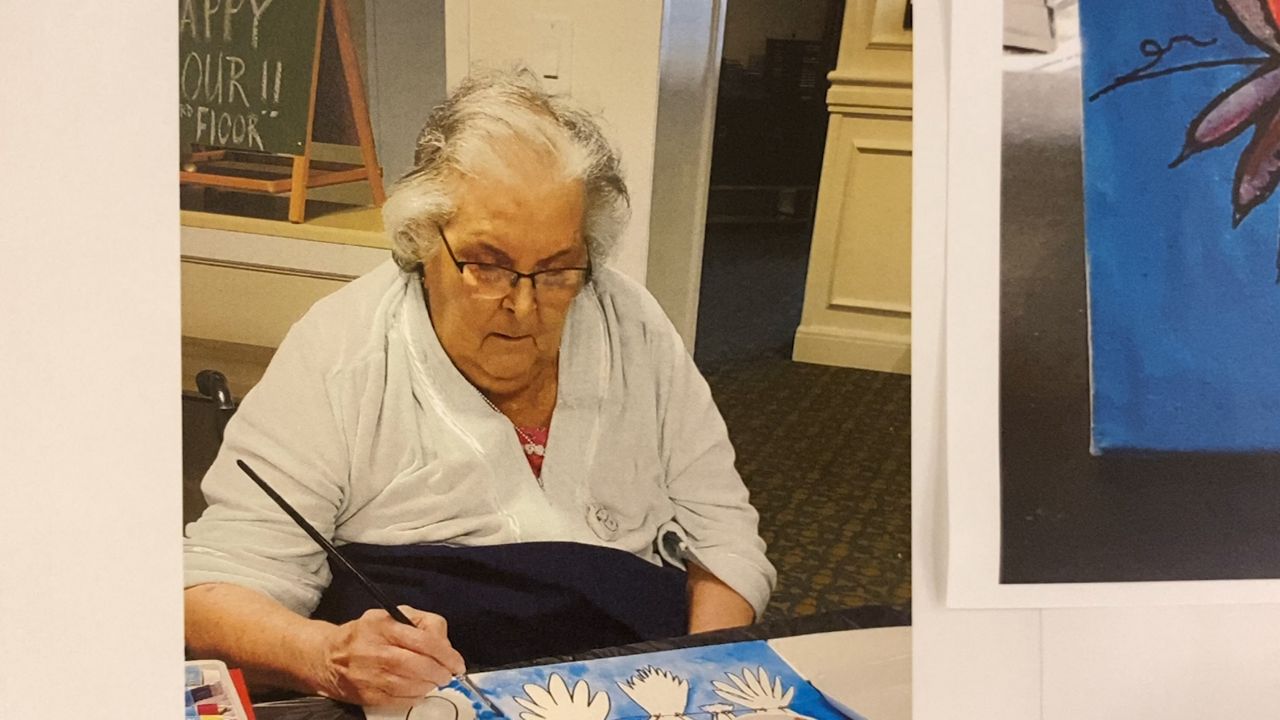 They kept painting until each bird was finished, and the final product can be turned over for the donation
"She would have given us points for trying," George said.