HAMILTON, Ohio — At a time when college is increasingly more expensive, Miami University's regional campuses decided to form the Work+ program to make earning a college degree a little easier on the wallet.
---
What You Need To Know
Miami Regionals Work+ program matches students up with local businesses


Students must work 20 hours a week at the company for a minimum of a year and maintain C- grades


The students not only get a weekly paycheck, but also get their tuition paid for


Students say without the Work+ program they would be graduating college with debt
---
​​Every day when Dale Savage comes to work, he makes sure the Butler County Regional Transit Authority bus he'll be driving all day is in perfect condition.
But Savage isn't the typical bus driver, he's a student at Miami University's Regional campuses.
Savage got placed at his job thanks to the Work+ program. Miami regional students work at select local businesses not only to get a paycheck, but to have their $6,5000 yearly tuition paid for by their employer.
"It's helping me reach my goal," Savage said. "Putting myself through college all on my own dollar without going into debt."
For Savage, that means using the money he's saving to take specialized classes in his computer science major at Miami's main campus in Oxford.
"I mean, it totally is 100% a life-changer," he said.
All of that, without incurring debt.
"If you do a four-year degree with regionals and you're in the Work+ program all four years, you can have your whole tuition paid for by your employer," Savage said. "And have money in savings to then put a down payment on a house or right of the gate, you can go start your career."
The Work+ program requires students to have a C- average or better and work 20 hours a week, while committing to work at the company for at least one year. Savage says he enjoys driving the bus and has learned a lot.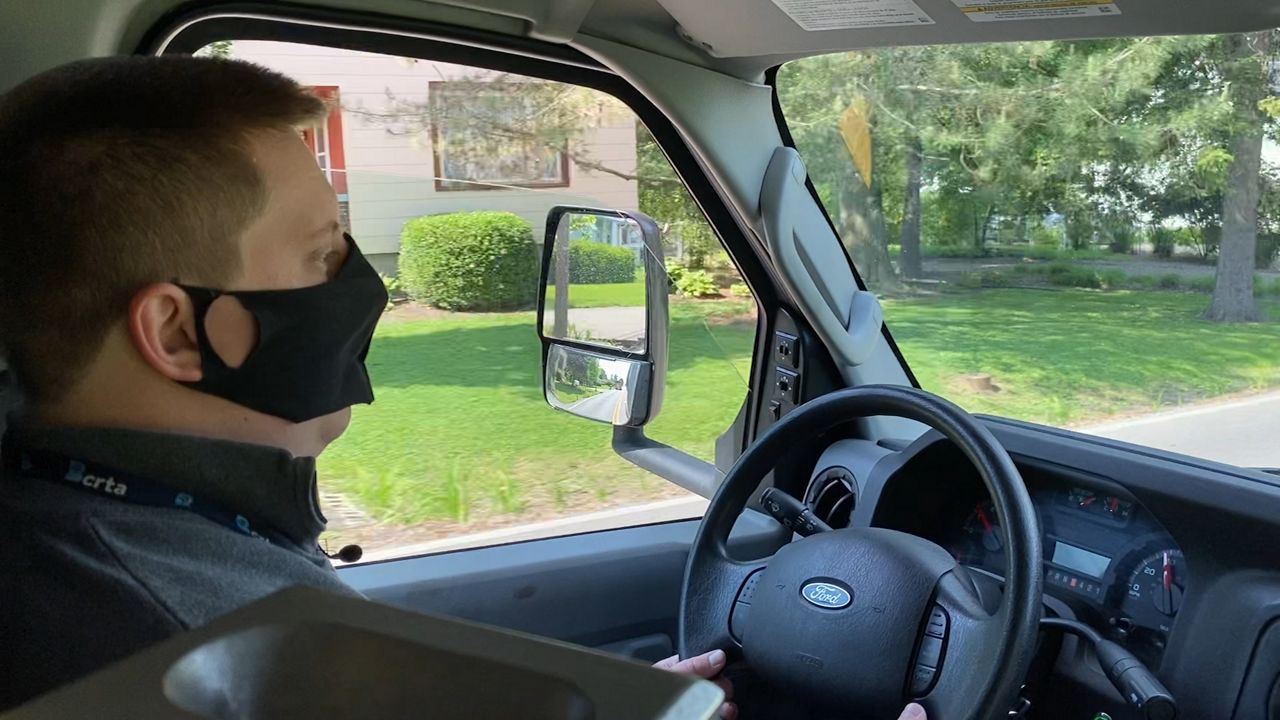 "I do like coming to work every day because I know I'm making a difference," he said.
While the program is just two years old, and Savage was part of the inaugural class, he says he'd do it a million times over
"It's just, it's so great that there just isn't enough words to describe how grateful I am," he said.