CINCINNATI — After months of emotional campaigning from both sides, May 4 came and went, the votes were tallied and in the end it wasn't even close.
---
What You Need To Know
Cincinnati's Issue 3 failed with 73% of voters opposed


The amendment would have set aside $50 million a year for affordable housing


Opponents said it was unaffordable for the city


Despite its defeat, Cincinnati leaders are presenting their own proposals to build housing


Advocates said they will continue efforts to improve affordability
---
Cincinnati's affordable housing amendment, Issue 3, failed, and 73% of voters said no to setting aside $50 million a year into the housing trust fund. Yet the morning after, housing advocates say their efforts paid off.
Margaret Fox, executive director of the Metropolitan Area Religious Coalition of Cincinnati, said Issue 3 was the culmination of work that started in 2015.
Along with the Homeless Coalition and the Affordable Housing Advocates, MARCC worked to form a housing trust fund in Cincinnati to finance projects that build or maintain affordable housing in the city, but the problem was, there was no dedicated source of money going in.
By 2020, Cincinnati City Council had put less than $1 million into the trust, and Fox said they couldn't convince the city to make funding a priority.
"We decided to go to the voters," she said.
According to the Ohio Housing Finance Agency, Ohio needs 256,000 more units of affordable housing across the state. In Cincinnati alone, 28,000 are needed.
Without aggressive policies to fund and build that housing, Fox fears the city will never catch up and the most vulnerable will suffer.
"We still have 3,000 children who are homeless who attend Cincinnati Public Schools," she said.
Fox said with $50 million the city could build 500 new units every year and she said that was a popular enough idea to get the thousands of signatures needed to get Issue 3 on the ballot.
Ultimately though, the ballot measure the advocates introduced was widely unpopular at city hall and among city workers.
Many feared $50 million was just too much for Cincinnati, and without a dedicated funding source like grants or a new tax, it would mean the city budget would have to make room. Unions for city employees campaigned actively against the measure, claiming it would lead to massive layoffs and cuts to city services.
The arguments appeared to have stuck.
"I didn't expect such a wide margin," Fox said.
Despite the failure though, Patricia Garry, with AHA, said she took comfort in what seemed to be common ground.
"Everybody knows we've got a problem and everybody now is convinced that we can solve the problem," she said.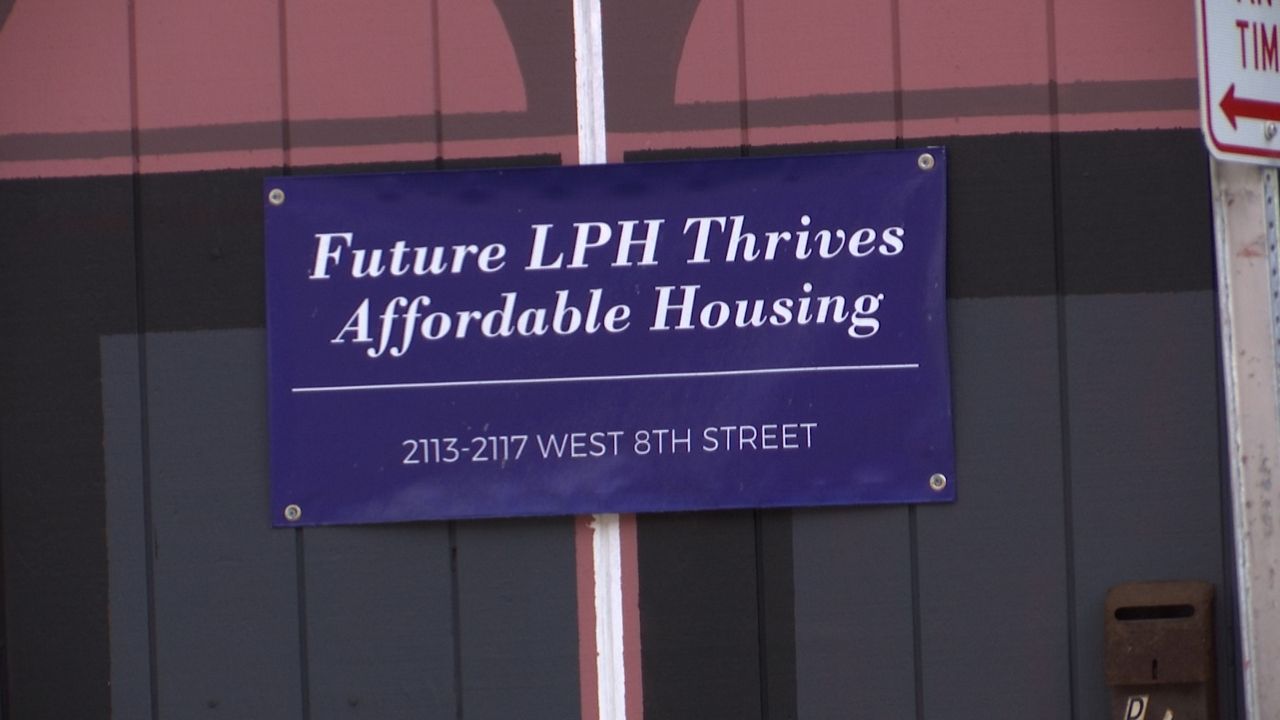 Many of those who opposed the amendment didn't oppose affordable housing, and several offered their own solutions to funding concerns, including city council members.
At the end of April, council set aside $35.5 million to create a loan pool to finance affordable housing projects.
After the vote results came in, council member Chris Seelbach tweeted a proposal to raise the city income tax by .01% to fund millions for the trust fund.
"While many of us campaigned against Issue 3, we also know that there is a desperate need to improve housing affordability in our city," Seelbach said in a statement. "Council must provide the voters a thoughtful and transparent housing plan to make the equitable housing investments our neighborhoods deserve."
Fox said there's still a lot of room for improvement but she considers these conversations a success.
"None of these proposals were present prior to the campaign," she said.
Until there is a solution though, Fox said her organization as well as the other advocates will continue presenting theirs.
"The urgency hasn't changed," she said. "That's why we're not taking a breath."