DAYTON — Dayton's Westwood neighborhood has a major problem — litter. This is why several groups along with students from Liberty High School are aiming to make a difference.
Liberty's Brandon Burke and his classmates are working to clean up Westwood one piece of trash at a time.
"It's crazy how much trash people just leave around here and just throw out their car window," Brandon said.
There's so much litter on the ground it's causing a blighting effect on the neighborhood. It's something Amara Pitsinger, a student, said she wishes would stop.
"We could just throw something out the window or we could wait till we get home and throw it away," Amara said. "You know what I mean. I just wanna do my part."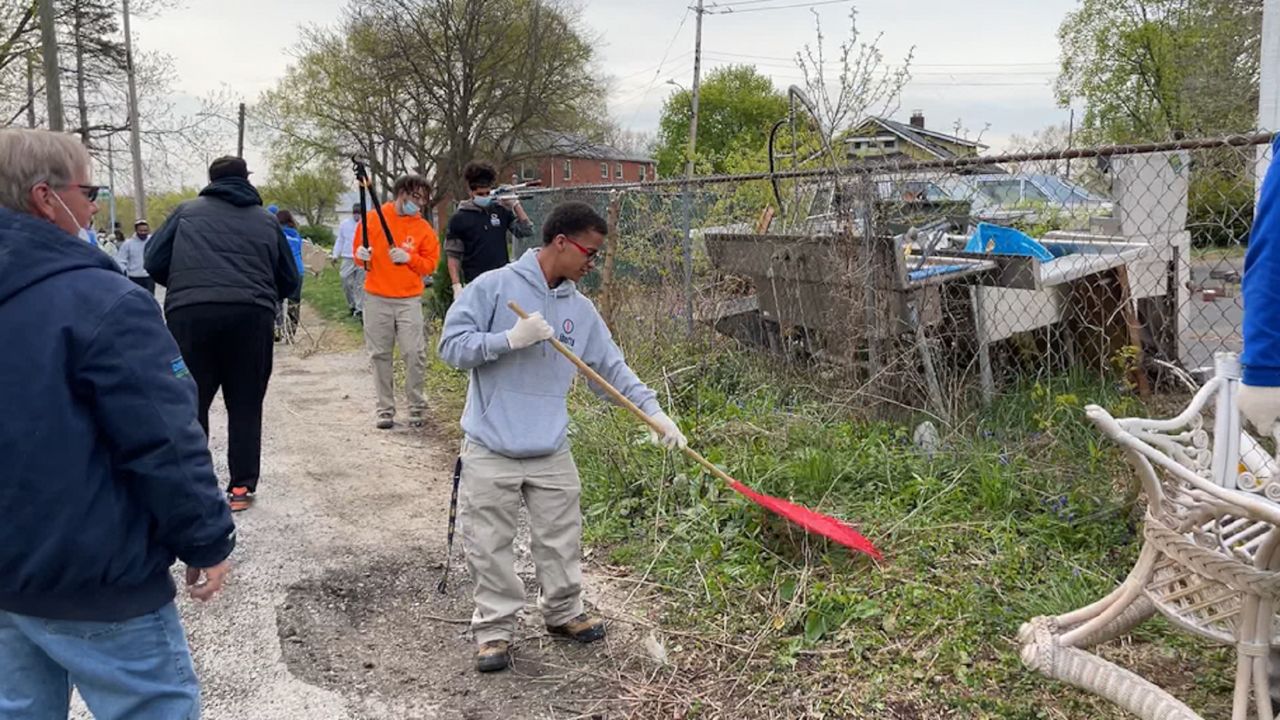 The students are working with County Corp's YouthBuild program and the Westwood Right Project CDC to celebrate Global Youth Service Day.
Dee Wooding is the founder of Westwood Right Project CDC. She said it's time to take back the neighborhood.
"The residents deserve better," Wooding said. "When they say Black Lives Matter, Black neighborhoods matter as well. And we have got to do this work."
Sarah Grimm is the Project Manager for YouthBuild Dayton. The organization helps at-risk and ex-offending students who haven't finished high school earn a diploma at Liberty. She said seeing her students making an impact is rewarding.
"A lot of these kids haven't had the best life, they've struggled," Grimm said. "So they've had to fight a lot. So being able to have someone look at them in a positive (light) makes me feel good."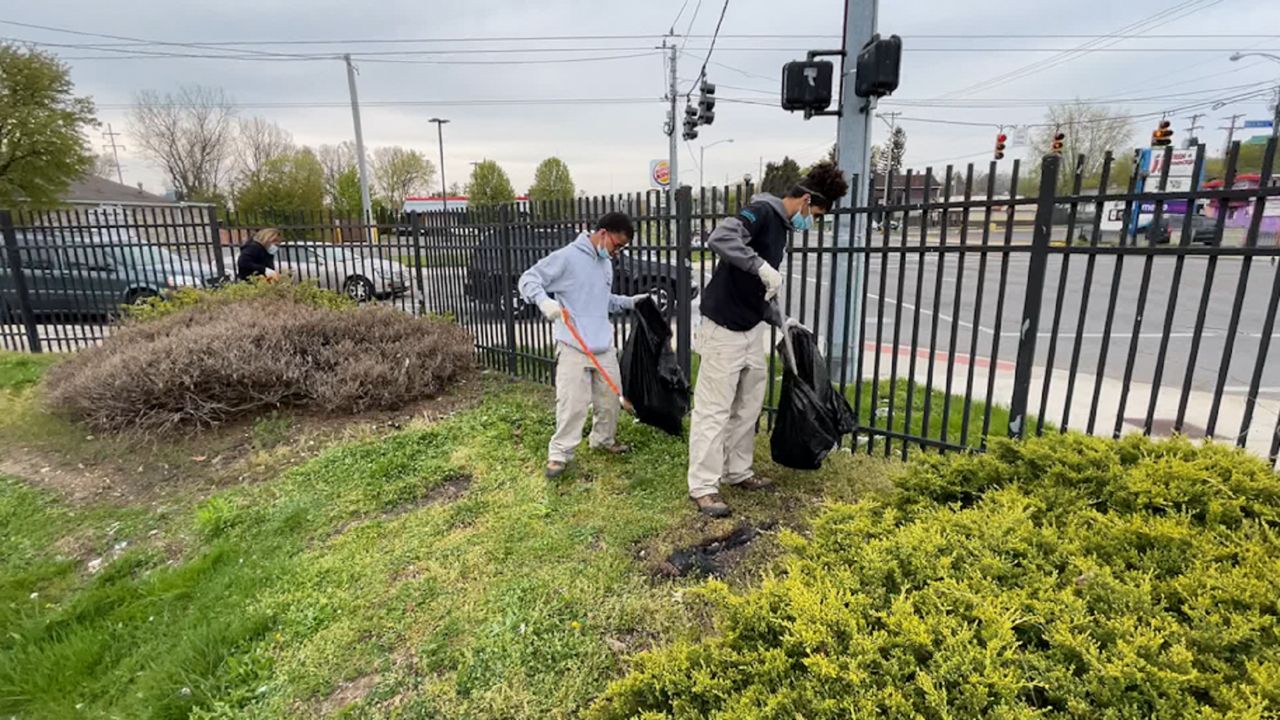 The students and volunteers from AmeriCorp are also cleaning up vacant lots and landscaping them to beautify the neighborhood. Something they take great pride in. But they hope the community can help keep it clean.
"I think other cities look nice so why can't our city look nice?" Liberty High School senior Chantell Foster said.
Brandon said it's a valuable lesson that other people should learn, too.
"If you come out here and pick up other people's trash and understand what it's like then you might not throw trash on the ground (any) more," Brandon said.