CINCINNATI — Kaitlyn Carrender's life hasn't gone exactly to plan. When she was 17, she had to make a difficult decision to put her family first after her father Bryan Dye sustained a serious back injury.
"My dad had two crushed disks in his lower back, so he was unable to work," Carrender said. "We lost everything. We lost our place to live. I ended up having to quit school."
Putting her family first was the only choice in that situation, working two jobs to help make ends meet. But that self-sacrifice created the setback of missing out on graduation.
However, she didn't let that stop her.
After a few years and some family encouragement, she enrolled in GED classes at Santa Maria Community Services (SMCS).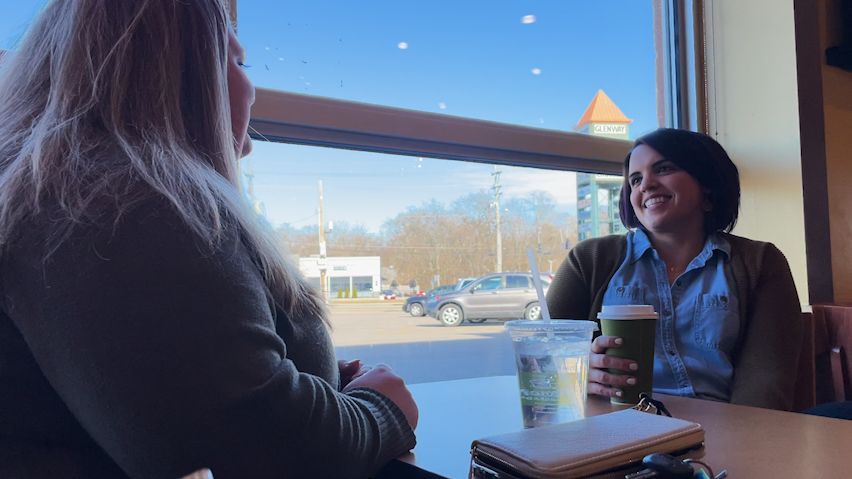 "He was like my number one supporter and every day it was constant: 'You need to go back to school. You need to get your GED.' I think having that support around me to constantly remind me like, yes, I went through this really tough time, but that wasn't going to define me," she said.
She said once she actually started the process, it was a breeze to complete the requirements to earn her GED. And once she earned it, she eventually applied to be the Office Coordinator with SMCS.
Lyndsi Fitzsimmons hired her immediately because she knew her drive separated her from other candidates.
"The fact that she had that experience herself, and knew how tender that time is, it just made it perfect," Fitzsimmons said. "Like, oh you're relatable to the youth that we serve in a whole new way, but I also know you're going to care for them well because you were in that exact same position."
Fitzsimmons said she's happy to see Carrender succeed.
"She's incredibly resilient, like really determined," she said. "She's probably the most kind-hearted, biggest-hearted and most reliable person that I know."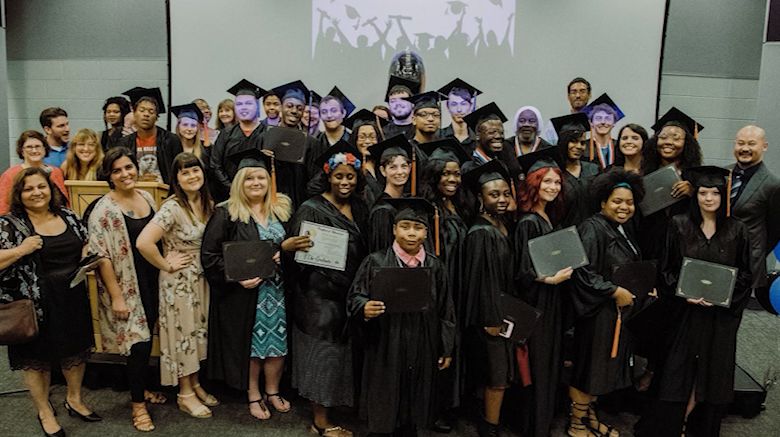 Carrender said when pursuing earning your GED taking the first step is the most important, because procrastination gets you nowhere.
"It makes me happy to know that this was an option and it is an option for those out there now who don't think that it is, it definitely is," Carrender said.
For more information on SMCS, visit the website.