VERMILION, Ohio — Marilou Suszko is the executive director of Main Street Vermilion. She says ever since the city's public art project was recently unveiled, people are eager to see more.
"Two artists, Mike Sekletar and Brian Goodwin, came up with this fabulous idea of taking vintage and historical postcards and recreating them into mural-sized postcards, and it just took off," said Suszko
The two artists were back in Vermilion on Wednesday working on their next installment.
"I mean, we've been working on this six, seven months at least. It's been a long process, but very rewarding so far, and we look forward to finishing it this summer," said artist Mike Sekletar. "The inspiration, honestly, is that I spent my childhood here in Vermilion. I was born and raised in Lorain and Amherst, I was always in Vermillion with my relatives. I just love this town."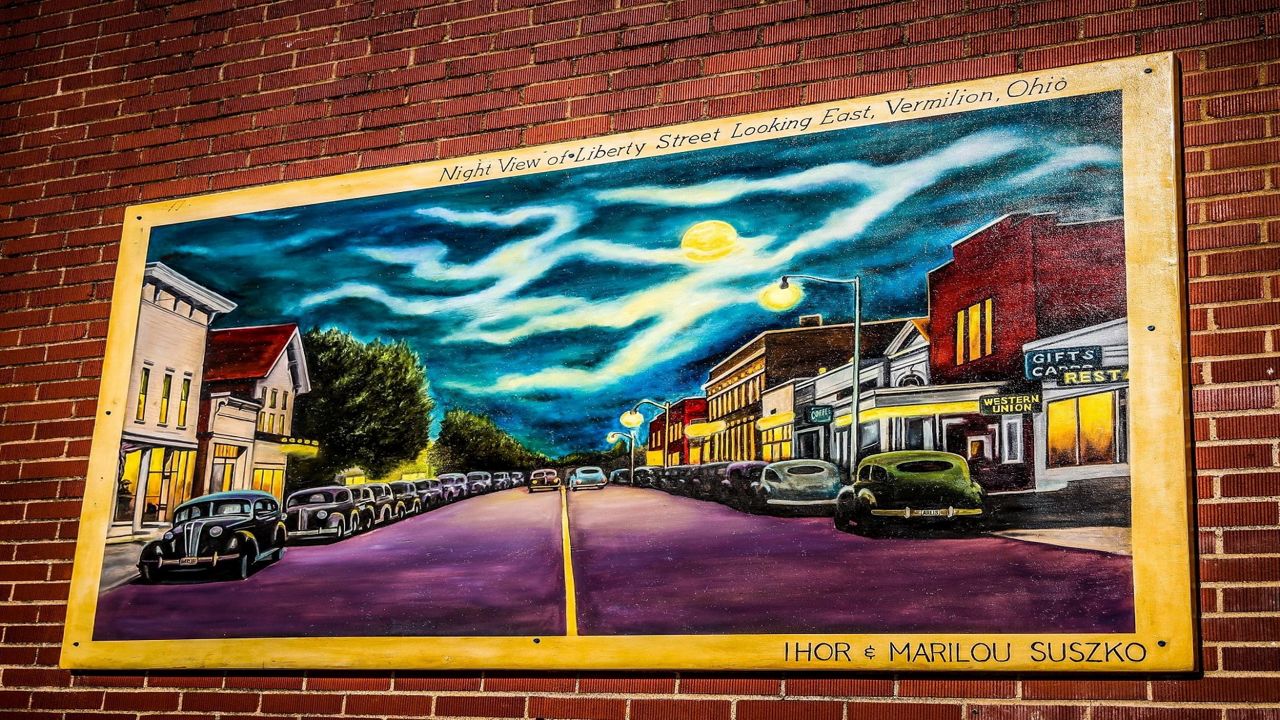 One of the mural postcards sits right outside the Brewed Awakenings coffee shop.
"A lot of people love them. Shows the old designs of the good ol' days for Vermilion. We were lucky enough to get the one with the train running across the town and people have taken photos of them, kinda standing in front of them, said Brewed Awakenings Manager Brandon Francis.
The project began on July 2, and every Thursday, a new postcard will be unveiled until the end of August. In all, there will be 15 postcards displayed throughout the town.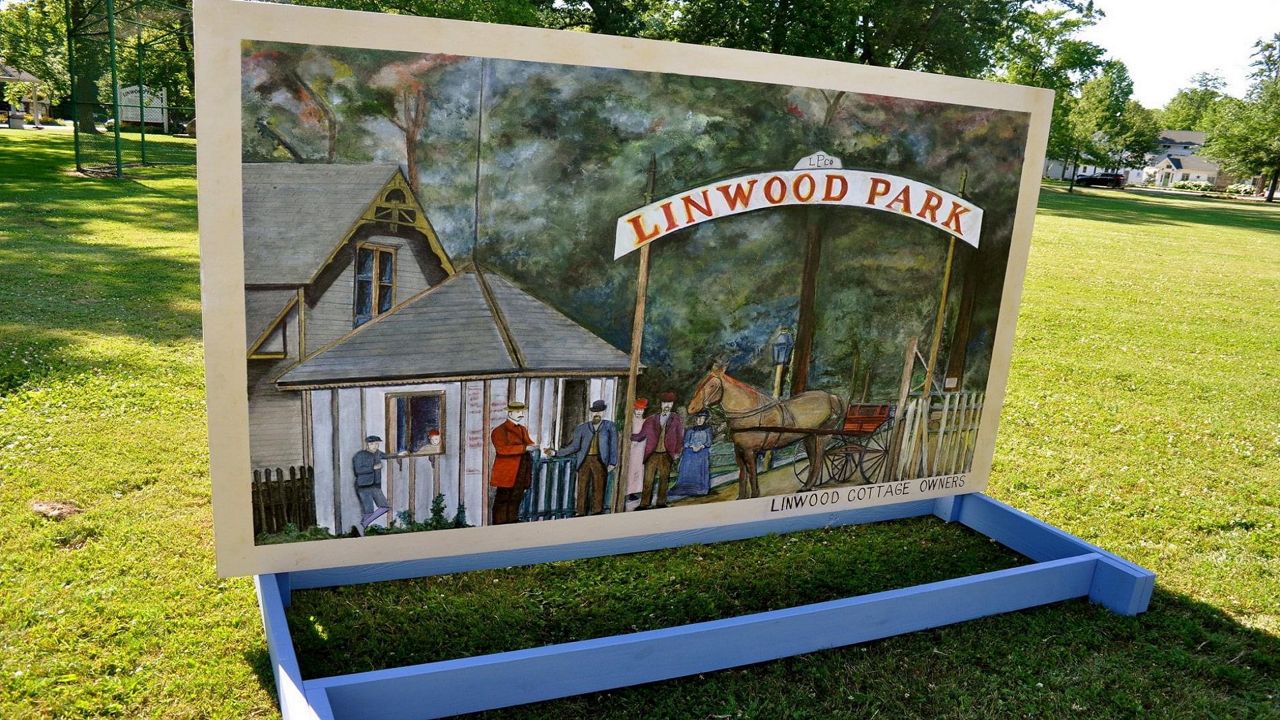 "This will be a walking tour, so it's really kinda neat in that, you know, these days we are looking for things to do so we can social distance, and this is the perfect opportunity to do it, so you can come to Vermilion at the end of August. We will have walking tour hours, brochures that will tell you where all the locations are. And you can come any day, any time, and enjoy them for yourself," said Suszko.