GREEN BAY, Wis. — Colorblindness affects about 8% of the population, about one in twelve people.
New London eigth grader Braxton Bryant has red/green colorblindness, the most common type. When he takes a color test where he needs to identify different colored numbers, he'll occasionally get some right, but not always.
"It's just a bunch of random dots," said Bryant.
Braxton thinks he was in the third grade when he discovered the issue.
"Kids would come up to me with red and green crayons and they'd go, what color is this?" said Bryant.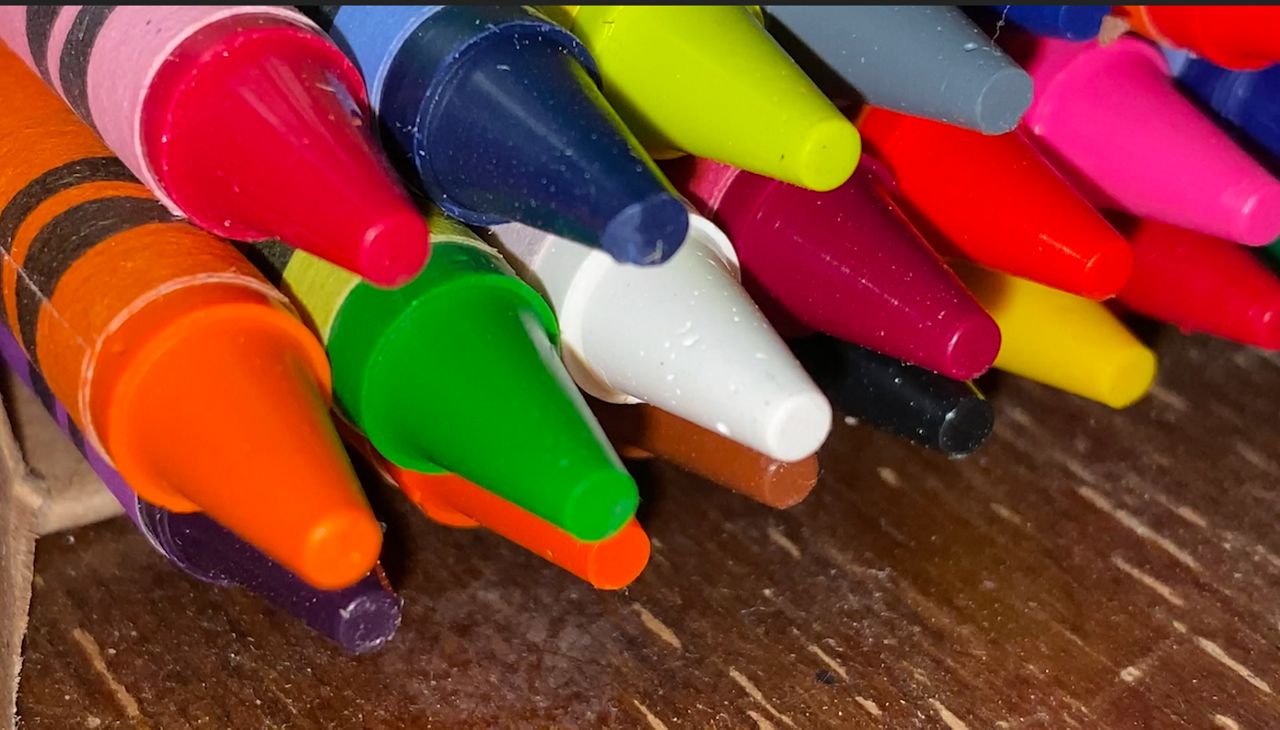 He found ways to overcome the condition and it never slowed him down.
"I'd have to say green and red because I know what the colors were," he said. "They'd say, 'I thought you were colorblind and I'd have to say, if they're mixed I don't really get it.'"
Red and green Christmas lights appear white to him. Colorblindness is most common in men and runs in Braxton's family.
"All three of my boys and my husband are red/green colorblind," said Glenda Bryant, Braxton's mother.
New London resident Gloria Mihna came across a story of kids struggling with colorblindness. She decided to give back to her school district and donated $3,000 to give each colorblind student in New London a pair of Enchroma glasses which are designed to help colorblind people see colors more naturally.
"It's helping them in their schools and their activities," said Mihna. "It can make them better grades in their classes."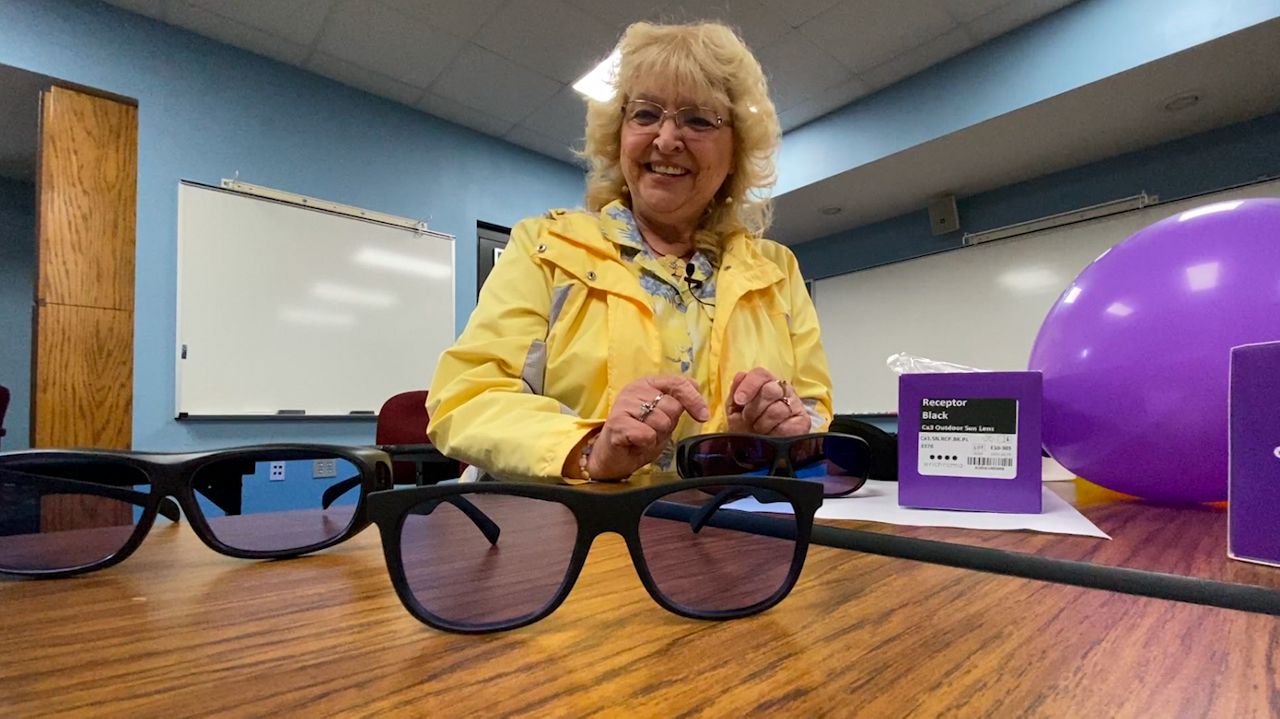 Braxton, who normally doesn't fair well in color tests, put on the Enchroma glasses to see if they made a difference.
His mother couldn't believe the improvement.
"It showed that he has normal vision with those glasses on versus without them on," she said. "I'm blown away."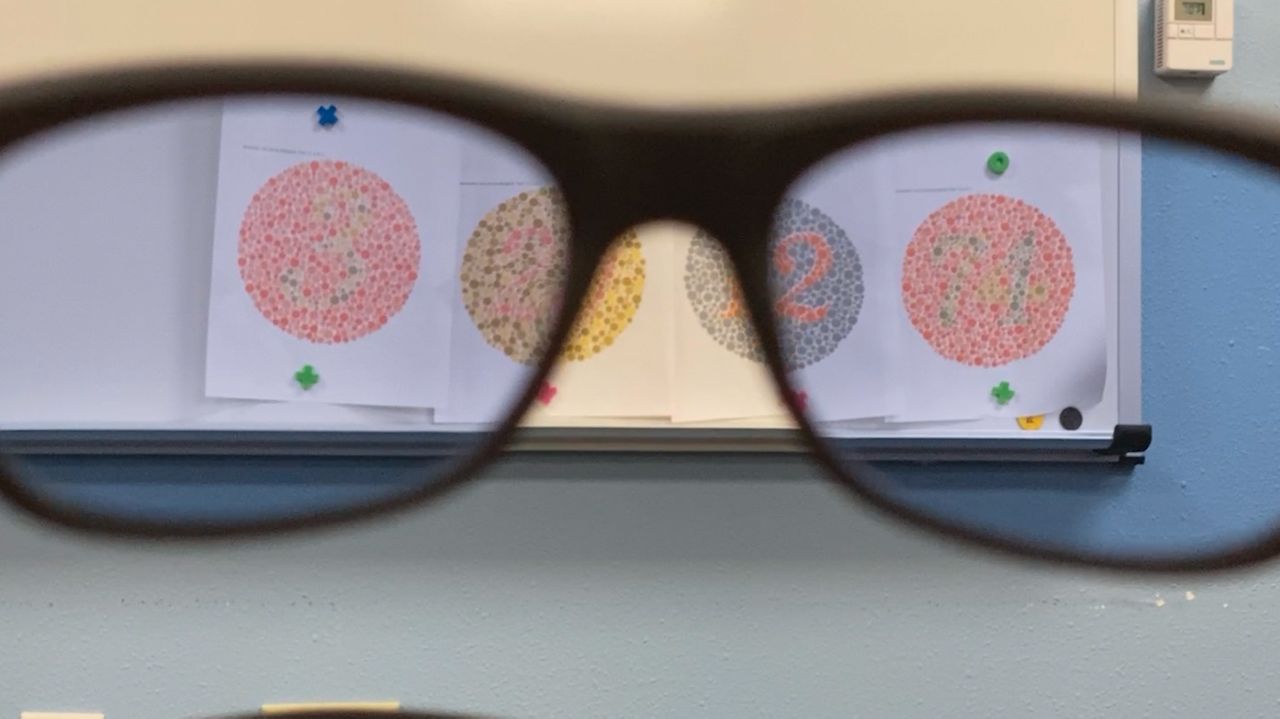 Earlier, Mihna observed Braxton taking the test without Enchroma glasses and noticed a difference in his demeanor after he put them on.
"He was so confident. He was sure of himself," said Mihna. "He was standing up taller and I'm hoping I had a little bit to do with that."
Braxton's mother is excited to show her son the holiday season this year.
"I can't wait until we go looking at Christmas lights this coming Christmas," she said.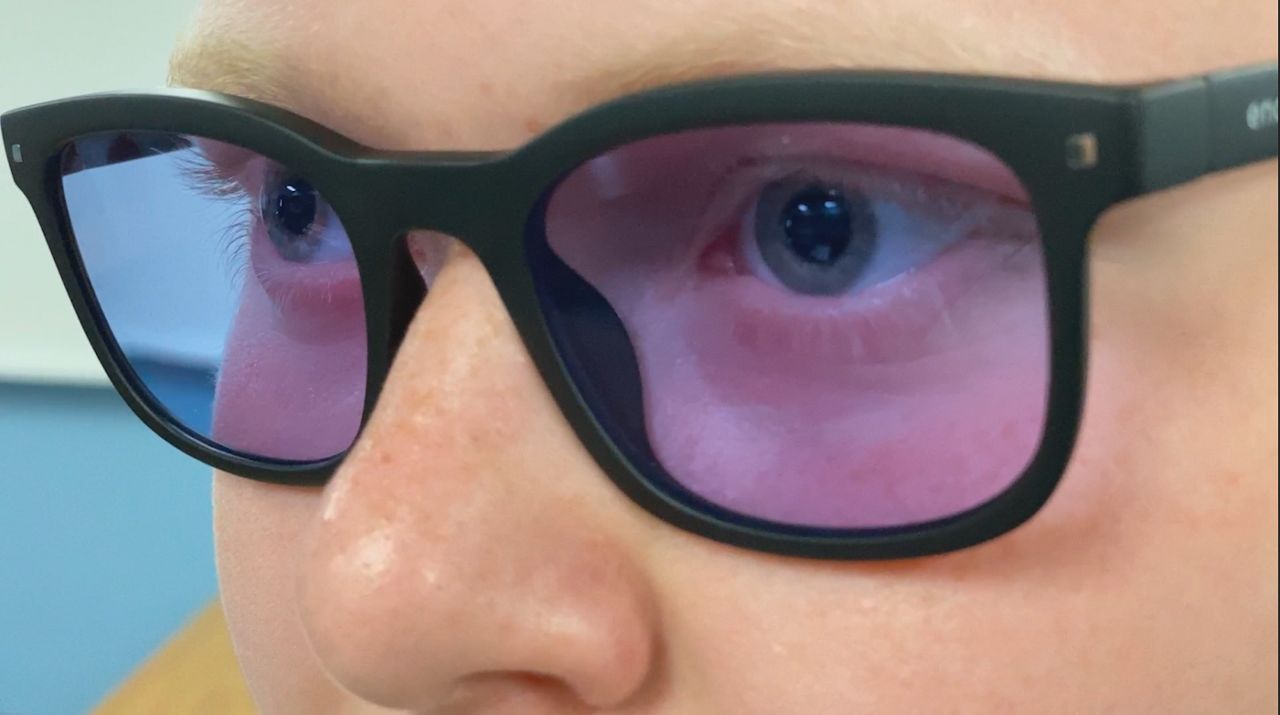 "I was ready to go out and get a pair of red and green Christmas lights and go here, take them home, plug them in, put them above your bed so you can go and look at the red and green Christmas lights,"said Mihna.
Since Mihna's gift, another New London resident donated $1,000 towards Enchroma glasses. Mihna was also contacted by someone who wants to do something similar in the Fond du Lac school system.
"They're making a big deal in these kids' lives as well as a difference in a parent's life when your child's able to see all of those colors," Glenda said.