When July began, much of the Commonwealth was on the tail end of a very dry stretch. A recent change in the pattern quickly resolved that.
The Drought Monitor released on July 7th, placed much of Kentucky within Abnormally Dry to Moderate Drought conditions.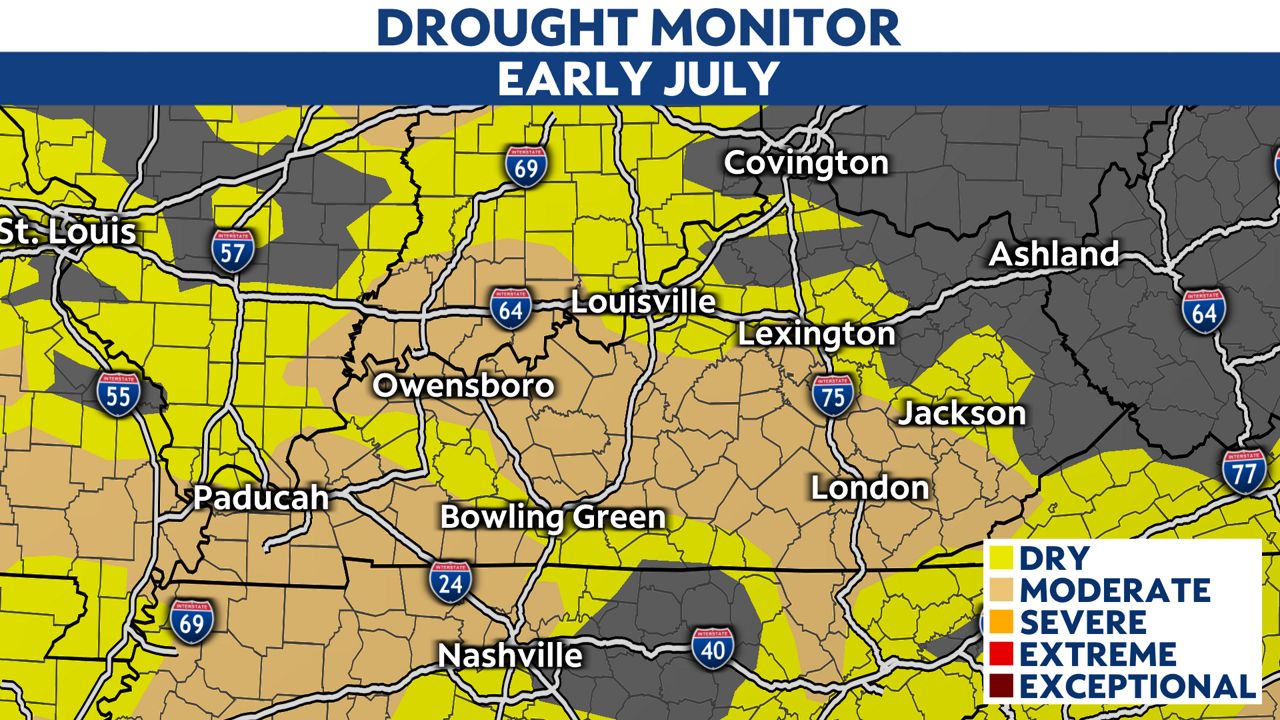 Thanks to multiple rounds of showers and thunderstorms over the course of July, producing too much rainfall and flooding at times in localized areas, much of the Commonwealth now has a surplus of rainfall for meteorological summer.
The latest Drought Monitor, released August 4th, shows that over 86% of the state is out of drought conditions. This is an improvement from the week prior when 20% more of Kentucky was within drought conditions. However, far western Kentucky remains in a drought, with conditions worsening over the course of the last 30 days.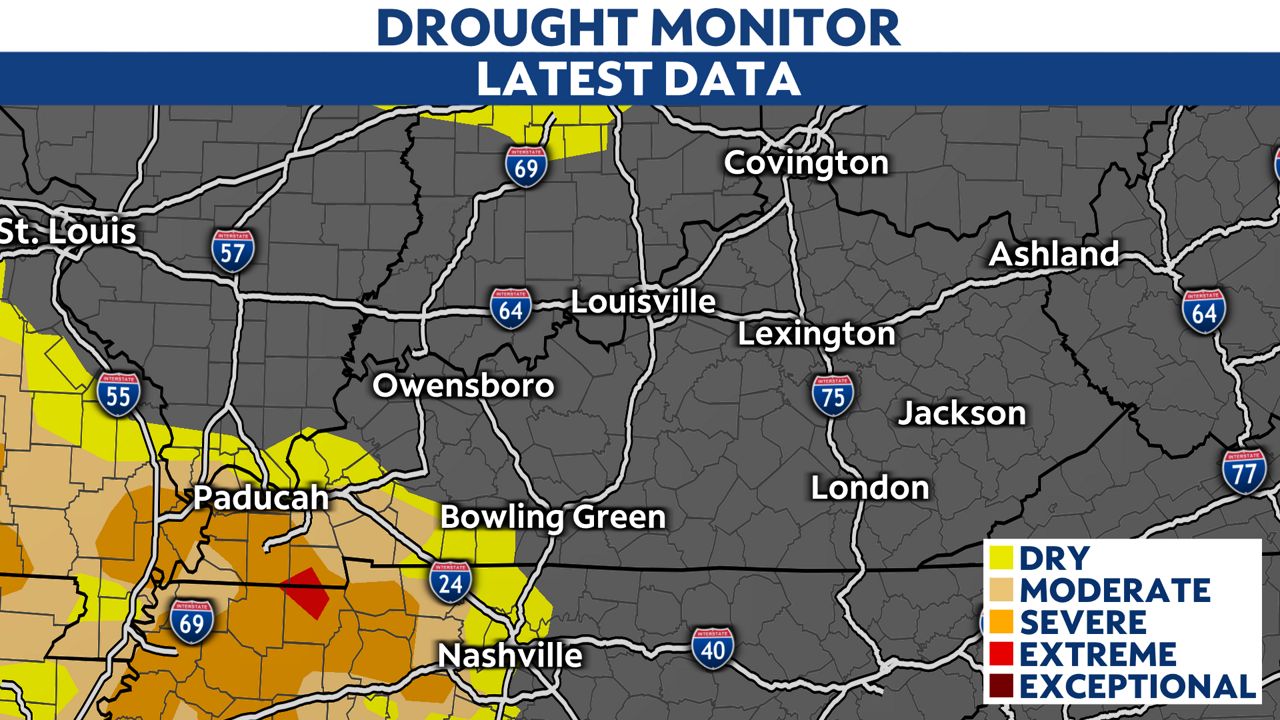 Our team of meteorologists dive deep into the science of weather and break down timely weather data and information. To view more weather and climate stories, check out our
weather blogs section.