CINCINNATI — The $1 trillion bipartisan infrastructure bill has passed the U.S. Senate.
If the House passes the bill and President Joe Biden signs off, Ohio would get a big financial boost to fund construction projects for bridges and roadways.
The Brent Spence Bridge (BSB) has been a topic of debate for months now. Even the president himself spoke about the need to get the bridge fixed. So what would funding from a pending infrastructure bill do?
The Kentucky Transportation Cabinet said the BSB won't be torn down and replaced, but rather a companion bridge will be added to alleviate the flow of traffic. They said the largest problem with the BSB is that there are no emergency shoulders. If an accident happens, traffic is severely impacted.
Ohio-Kentucky-Indiana Regional Council of Governments CEO Mark Policinski is excited for what he said is the first big step the federal government is taking toward improving infrastructure.
"Infrastructure in this country is in desperate need of repair," Policinski said. "Instead of putting Band-Aids on it, it looks as though congress is going to put a great deal of resources behind important projects."
He expects federal funds to cover 80-90% of the cost for the new companion bridge, something he said is way overdue.
"This is a game changer," Policinski said. "The way the bill has been constructed by Senator Portman and others it provides a path forward without tolls.
The Ohio Department of Transportation (ODOT) currently has 39 future projects, some are funded but most are not.
ODOT Press Secretary Matt Bruning said any federal funding from a pending infrastructure bill will be put to good use executing ODOT's Major construction Program List.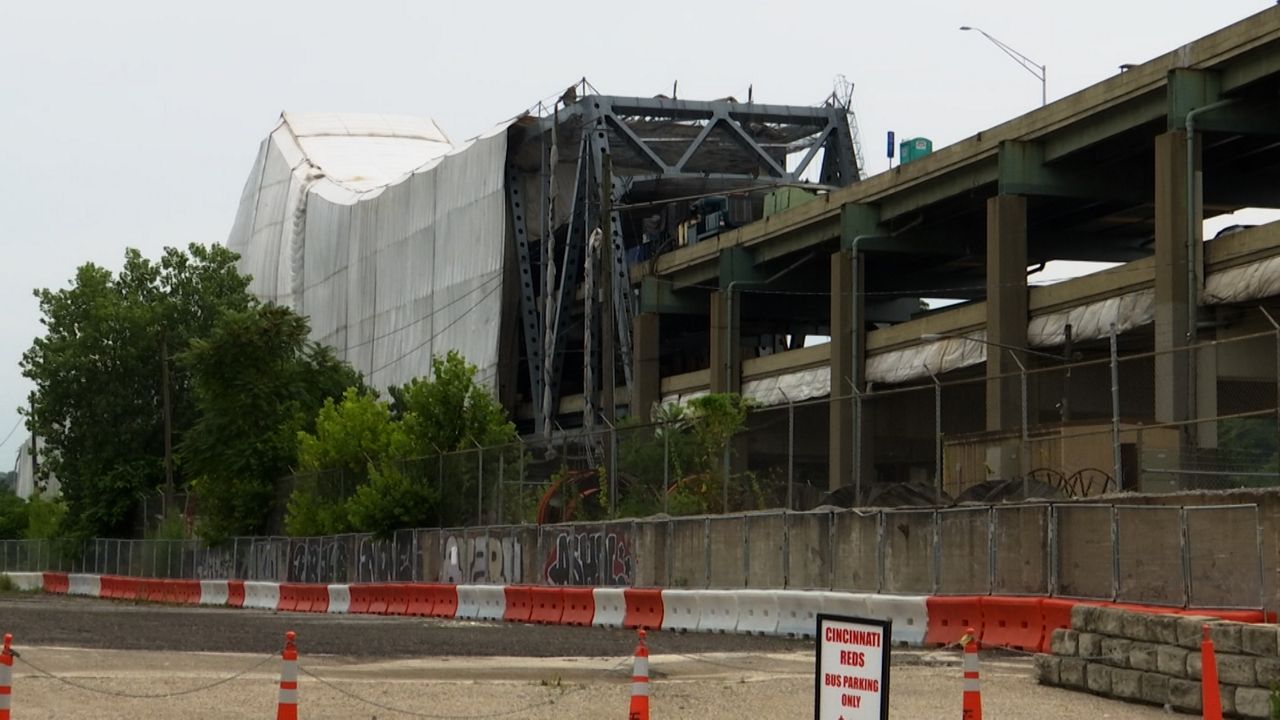 "Ohio has always had a policy of projects waiting for funding, rather than funding waiting for projects," Bruning said. "What we mean by that is we have things in the pipeline that if Washington were to send more money to Ohio, we would just certainly go to those projects and pull them off the shelf and say let's accelerate those projects and construct them now as opposed to years in the future."
Bruning said nearly 1,000 projects are currently underway in Ohio, totaling $1.9 billion. He said 96 cents of every dollar is spent on preserving roads and bridges in Ohio. And while it's still too soon to know exactly how much funding would go where, he's certain federal funding will help boost ODOT's work to improve Ohio's roads and bridges.
"Certainly additional revenue from the federal government, in the terms of a bill from Washington, would be invested wisely here in Ohio," Bruning said. "But it's just too early to say what the specifics might be."
Back to the BSB, Policinski said if and when this infrastructure bill is signed, all parties need to be ready to proceed in order to accelerate this construction project because it will take time to build the new companion bridge.