MOREHEAD, Ky. — An entire community in Kentucky is being evicted to make room for a new shopping center.
---
What You Need To Know
A mass eviction is on the horizon at North Fork Mobile Home Park in Morehead


North Fork residents are given until April 30 to move out of their homes


Patrick Madden is the developer of new property coming to the area
---
On March 5, North Fork Mobile Home Park residents in Morehead, Kentucky received a letter notifying residents: "Mobile home park property had been sold to a commercial developer and the mobile home park would be closing, effective April 30, 2021."
Randi Harper, a resident of North Fork Mobile Home Park for 20 years, said hearing the sudden news hurt.
"I'm not willing to walk away from my neighbors and the people I love and not stand with them. Some of us have been here 20, 25, 30, 35 years, it's a long time," Harper said. "I understand when you rent a place, nothing is ever set in stone but I've never rented a place where somebody has done me this dirty before."
As the April 30 deadline approaches, many residents of North Fork are left with nowhere to go and very little time to find a solution.
"They're older senior citizens and they live on a fixed income and they don't have two to three grand to put down to relocate basically. A lot of them don't have family members to help them financially or at all for that matter," a mover helping residents said.
According to a statement from Morehead Mayor Laura White-Brown, the new business moving in will create hundreds of jobs and generate millions in revenue for the city.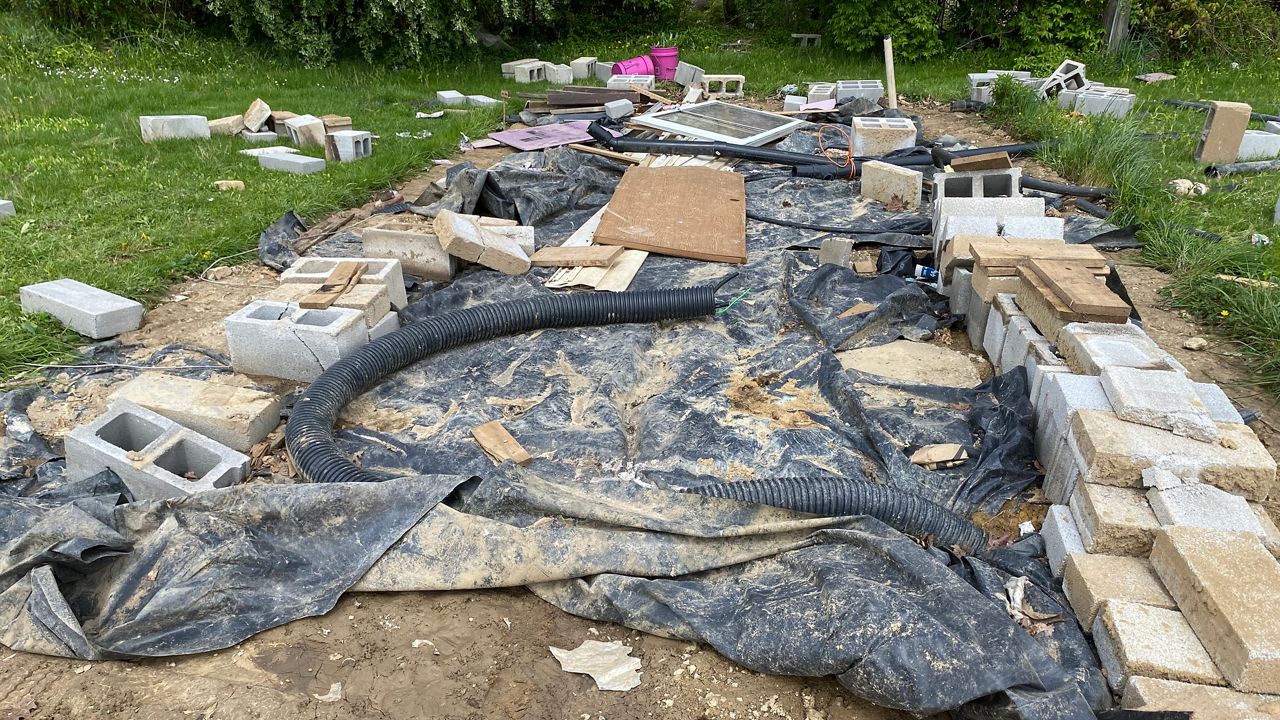 "After a private developer proposed a project that will create 290 jobs and generate 970 million dollars in economic impact for the city," the statement read.
That private developer, Patrick Madden, plans to build a shopping mall according to residents. Mayor White-Brown's statement added that while the development creates new jobs, the city is also dedicated to taking care of the 56 families living in the development area.
"The city and county worked with the property owner to set up a fund for people to apply for financial aid of $1,000 to go toward relocation costs. They also worked with Frontier Housing to raise and allocate grant funds to people in the area," the statement continued.
"You'll see trucks coming in and moving trailers and you don't see people out because a lot of them have moved or they don't have any plans to move it and if they dont move it they're just gonna come in and bull doze it and get it out of here. I mean they gotta make room for progress," a mover helping residents said.
But residents are pushing back. Along with rallies outside of city hall, "Justice 4 North Folk" is a campaign led by the residents on Facebook. They're demanding more time and compensation for having to completely start over.
"These people are so far detached from what it's like to live paycheck to paycheck that sometimes you're trying to decide whether to pay the electric bill or buy groceries for your kid. So it's really easy to say you should've been prepared but this place has been here for 40 years that I know of, no one expected to be blindsided like this," Harper said.
As many residents take a final lap around the park, they're reminded of happier memories.
"This is a place I used to feel safe in and I used to not be embarrassed to tell people I lived here and now all of that has changed," Harper said.
The statement from Mayor White-Brown mentions that the city has made a list of available properties that have vacancies for the residents.