VERSAILLES, Ky. — In his backyard workshop of his Versailles home, Greg Marsee is living his dream. The Woodford County High School orchestra teacher and musician decided to take advantage of the COVID-19 pandemic by learning a trade that'd always been his passion: playing and repairing string instruments.
"It's just become a great passion for me just because number one, I love teaching kids about string instruments, I truly believe it's my purpose in life. And number two, I get to do exactly what someone did for me one time that woke me up to what I wanted to do with the rest of my life," Marsee said.
Marsee said the unique quality of each different instrument fueled his interest.
"I just found a real profound interest in it because each violin from cheap all the way to expensive, they have their own soul, their own specific sound," Marsee said. "D string can be played on any violin, but there's nuances and subtleties in the sound that you can just capture and realize that it goes deeper than just being a box of wood."
For Marsee, the time spent repairing these violins is a labor of love – a chance to give back by passing on the joy he discovered as a child playing the stringed instruments.
"I picked it up and played it. I was like, I woke up," he said. "That was the pivotal moment in my life when I woke up and realized what I wanted to do. And it hit me so hard that there's nothing else that can be but a passion for me."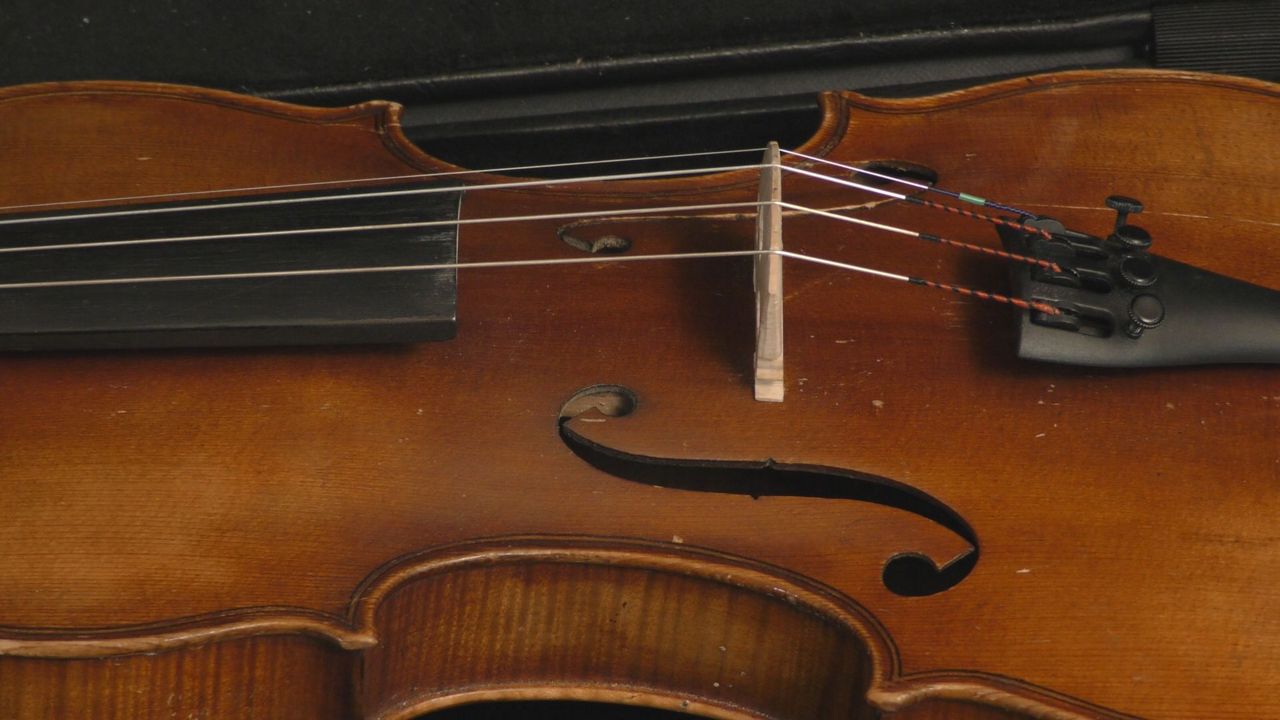 The passion drives Marsee to repair and share these musical instruments with the kids he teaches, in hopes of discovering some hidden talents in his classroom.
"I would bring in six or seven of these old fiddles that I fixed up and said, 'Try this one.' And after a while, I got to notice in certain kids, I would say, 'Rotate, make sure you don't get the same fiddle every day.' So, I just bring them in. And all of a sudden, I was one kid in the back who was a pretty good player. He started playing this one and it was like somebody set him on fire," Marsee said.
Marsee hopes that fire will burn the same love he has for string music into the souls of future generations in the Commonwealth.
"That's what these [instruments] need is someone who's looking for a way to express themselves... beyond their physical voice," he said.