Wrestlemania is having a homecoming of sorts.

A longtime bastion of wrestling and wrestlers with a long and storied history of the sport, Tampa is hosting WWE's Wrestlemania 37.

On the latest episode of our To The Point Already podcast, Spectrum Bay News 9's Rick Elmhorst and Roy DeJesus talk wrestling, Wrestlemania and Tampa's wrestling history with WWE Superstar Drew McIntyre.

The 6-foot-5, 265-pound Scotland native, and Tampa resident, is set to take on Bobby Lashley for the WWE Championship on the first night of the April 10-11 mega-event.

---
What You Need To Know


25,000 fans will be in attendance each night for Wrestlemania


COVID safety protocols will be in place


---
But the road to Raymond James Stadium with 25,000 rabid fans and millions more watching on television and online has been a long, and not always pleasant one, for McIntyre.

"To be fighting for the title at Wrestlemania for the second year in a row is a dream come true," said McIntyre. "To go from training at 15, signed at 21, to go through the crazy ups and downs in my career and life - no one from Scotland had ever been signed by WWE - it's been a dream come true."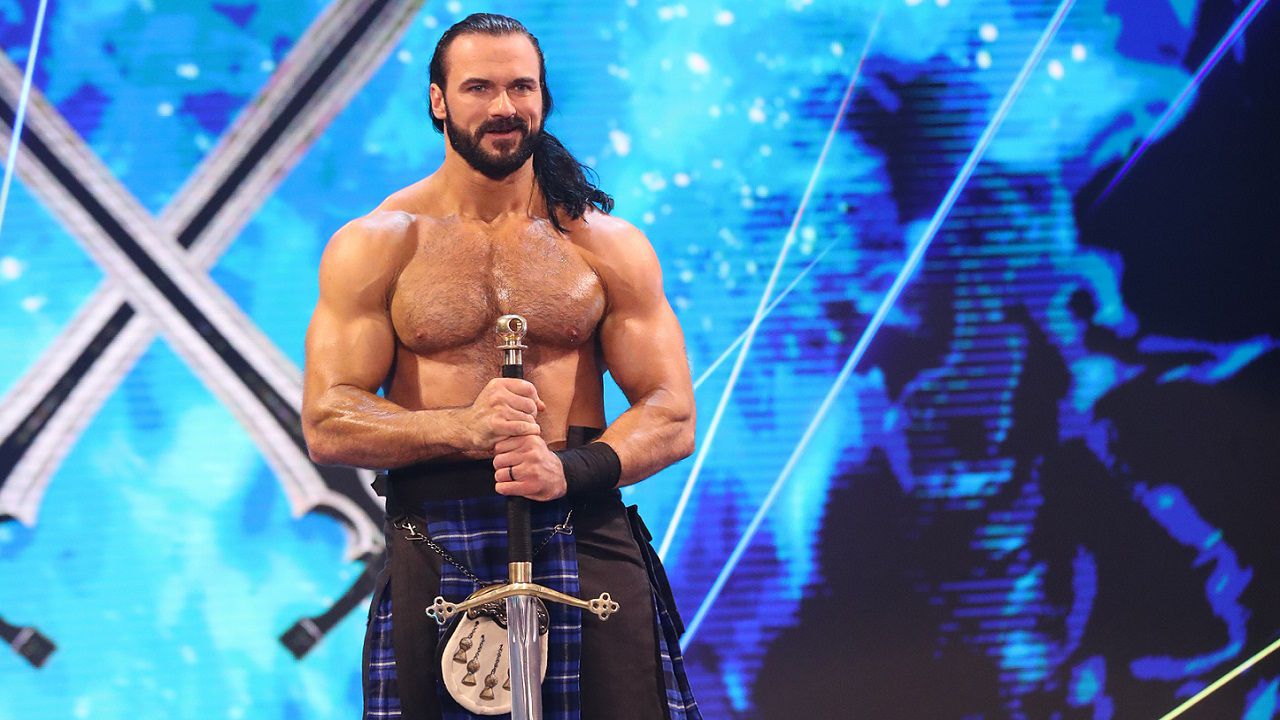 WWE Superstar Drew McIntyre will be in action at Wrestlemania 37, taking place at Raymond James Stadium in Tampa April 10-11. (Courtesy WWE)
That dream did take detours.

From training in England to making his first American stop at a developmental camp in Louisville, Kentucky to finally making it onto wrestling television - to have it all taken away when he was fired.

"I let my dream slip away," said McIntyre, who was released from WWE in 2014. "From that day on, I promised myself I would work as hard as possible to get back to the WWE."

With personal problems, including the death of his mother, compounding with his professional issues, McIntyre said he had to take a hard look at himself and grow up. He did and made his return to WWE in 2017.

Now 35, McIntyre said his being fired was a blessing in disguise.

And walking out on stage for Westlemania 37 at Ray Jay, in wrestling-mad Tampa?

"I can't wait," said McIntyre, who has lived in Tampa since he was 22 and counts the late, great Dusty Rhoads as one of his trainers and mentors. "Everyone is buzzing to be back in front of the fans. They are the secret sauce and that 25,000 will sound like 400,000."

ABOUT THE SHOW

Spectrum Bay News 9 Anchor Rick Elmhorst sits down with the people that represent you, the people fighting for change and the people with fascinating stories to ask the hard questions.
To The Point Already will cover people, politics and issues from a Tampa Bay perspective every Wednesday.