NATIONWIDE — Banana bread has seen a rise in popularity around the world as people cope with the COVID-19 pandemic.
According to Google Trends, searches for banana bread spiked in March of 2020. Banana bread also held steady into April as a popular topic on social media.
According to King Arthur Flour, banana bread first appeared in recipe books in the 1930s. This was during the Great Depression, a time when families were reluctant to throw away any scraps of food, including overripe bananas. In the 1950s, bananas were promoted on cooking shows so that banana companies could boost their sales.
Banana bread isn't the only baked good that has seen a resurgence during hard times. During World War II, carrot cake increased in popularity due to sugar rationing. Households were encouraged to use the natural sugars found in carrots for baking.
So why banana bread now? People in many households grabbed bananas as a go-to fruit in preparation as cities began to go on lockdown in March. Those bananas started to turn brown on countertops, and just like in the Great Depression, people are more reluctant to throw out old food now. Overripe bananas are ideal for good banana bread.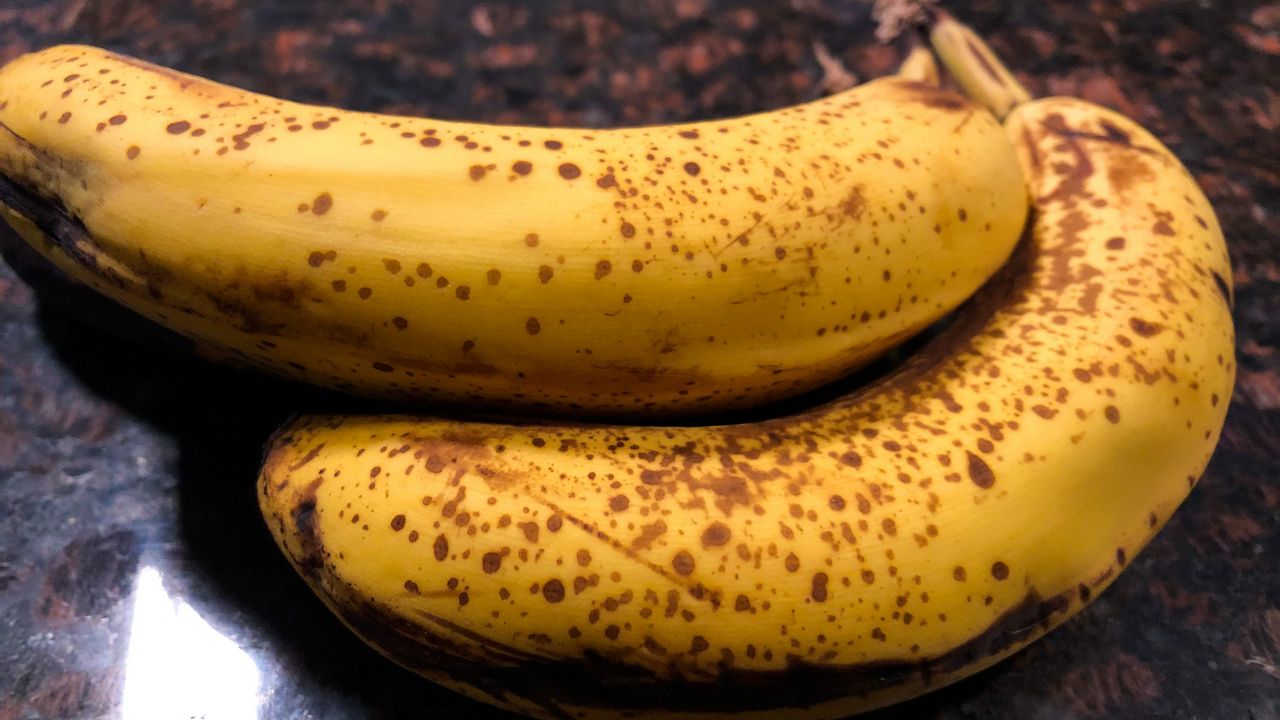 Photo of ripe bananas (Spectrum News)
All the bad news about coronavirus is anxiety-inducing, and many people find comfort in baking.
Banana bread is also an easy entry into baking. With more time on their hands, many people are trying bread baking for the first time. It's simple, requires one bowl, and seems fool-proof.
Banana bread also keeps well in the freezer for three to four months. To freeze a loaf of banana bread, wrap the cooled bread in foil, place the bread in a zip-lock bag and put it in the freezer. To thaw the loaf, remove it from the plastic bag and let the foil-wrapped bread sit on the counter for four hours, then bon appétit!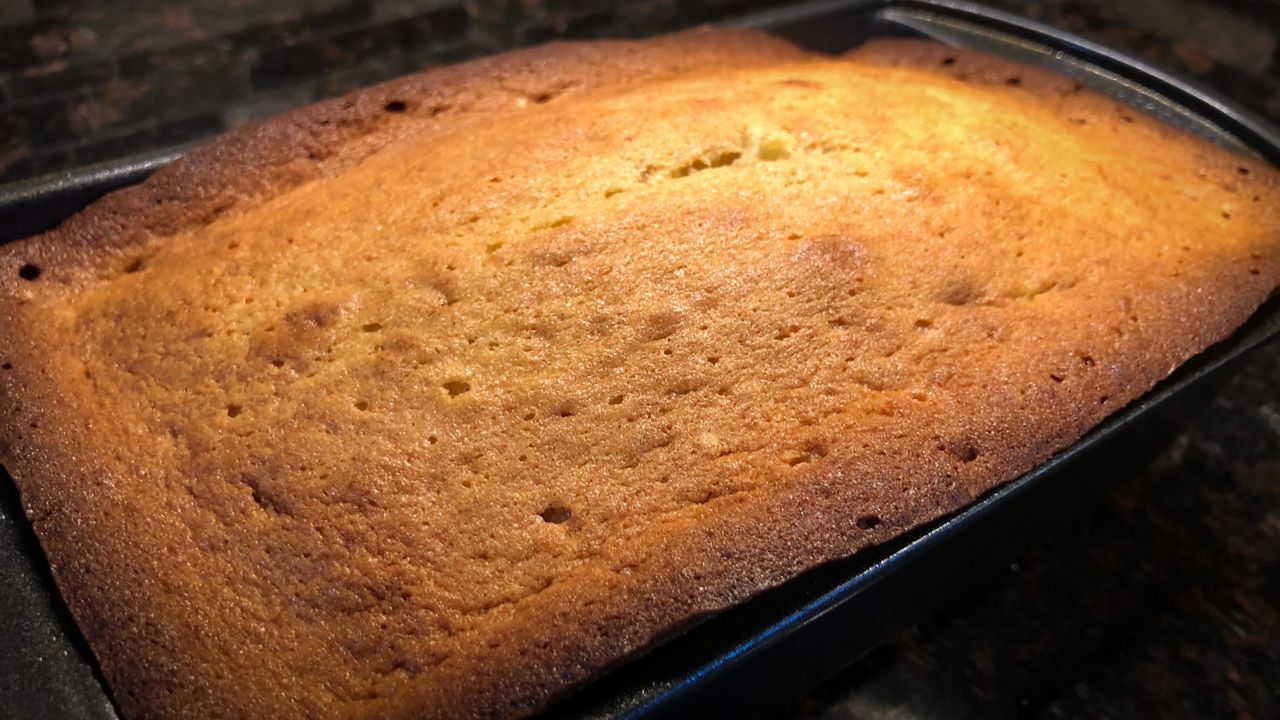 Photo of banana bread (Spectrum News)
Classic Banana Bread Recipe
2 cups sugar
3 bananas mashed
2 sticks of butter softened
1 tsp vanilla flavoring
4 eggs
2 cups flour
2 tsp baking powder
Mix sugar, bananas and butter. Add eggs, then add flour. Fold batter.
Coat loaf pan with baking spray. Pour batter into pan. Bake for 40-50 minutes at 350 degrees.