LEXINGTON, Ky. — Kentucky Poet Laureate and University of Kentucky associate professor Crystal Wilkinson has written a book of poetry mainly focused on growing up Black in Appalachia. The Casey County native's more recent work gained attention.
---
What You Need To Know
Wilkinson named Kentucky Poet Laureate in 2021


Her previous books have been highly recognized


Her husband, Ronald W. Davis, illustrated nominated book of poetry called "Perfect Black'


Most poems focus on her upbringing in southern Appalachia
---
Wilkinson won an NAACP Image Award for her book, "Perfect Black," which was nominated in the category of "Outstanding Literary Work–Poetry." The NAACP Image Awards program highlights the achievements of people of color across television, music, literature and film, and the promotion of social justice through their creative endeavors.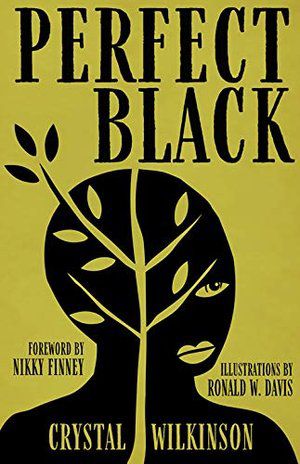 "I am deeply honored," Wilkinson said in a news release. "So many of the nominees and recipients are writers whose work I've long admired, so I'm doubly proud to be among them. I wrote this book to not only tell my own story but to also highlight the complexities of rural Black girlhood. I'm elated, but I also hope this recognition serves as an inspiration for others."
Wilkinson is no stranger to recognition. Named Kentucky Poet Laureate in 2021, her book "The Birds of Opulence" won the 2016 Ernest J. Gaines Prize for Literary Excellence. She has been nominated for both the Orange Prize and the Hurston/Wright Legacy Award, has received recognition from The Kentucky Foundation for Women, The Kentucky Arts Council, The Mary Anderson Center for the Arts, The Fine Arts Work Center in Provincetown and is a recipient of the Chaffin Award for Appalachian Literature. She has been nominated for a Pushcart Prize and her short stories, poems and essays have appeared in many journals and anthologies, including the Oxford American and Southern Cultures. Wilkinson is also a 2020 USA Artist Fellowship recipient.
"I've heard about the NAACP my whole life," she said. "I feel the NAACP was something my grandparents, who raised me, were really proud of. I'm just excited to represent Kentucky and another way and even if I don't win, just being nominated among all these authors across the country is really exciting."
Wilkinson said the poems in "Perfect Black" pay homage to her ancestors, which she added makes her being a finalist for the award "extra special." Her husband, Ron Davis, provided illustrations for the book.
"We feel, even though I wrote all the words, it's sort of a family effort for this book," she said.
Wilkinson is the second Kentucky Poet Laureate to win an Image Award. Former Kentucky Poet Laureate Frank X Walker won for Outstanding Literary Work in Poetry in 2014 for his book of poetry, "Turn Me Loose: The Unghosting of Medgar Evers."
NAACP Image Award winners were announced during the annual ceremony Saturday, Feb. 26, in Los Angeles.