A strong nor'easter will bring heavy rain and wind through Tuesday night.
While the brunt of the season's first nor'easter looks to be to our east and south, heavy rain could bring localized flooding.
The eastern slopes of the Catskills, Berkshires and Schoharie County look to see the most rainfall with 3-5 inches of rainfall possible.
A Flood Watch has been posted for Montgomery, Schenectady, Schoharie, Greene and Ulster County through Wednesday morning. A Flash Flood Watch has been posted for Sullivan and Orange County through Wednesday morning as well.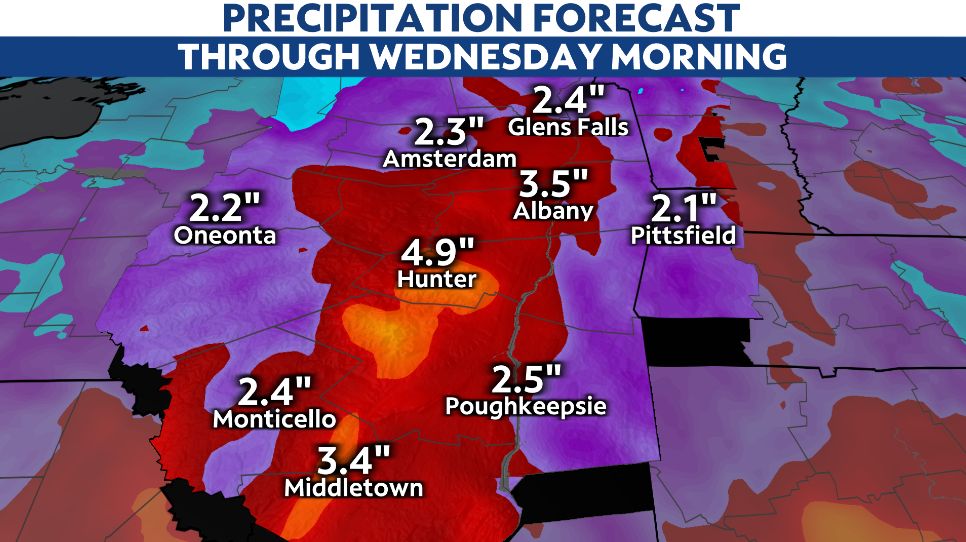 The main flood threats look to be in poor drainage and low lying areas.
Most rivers look to remain below flood stage throughout this event.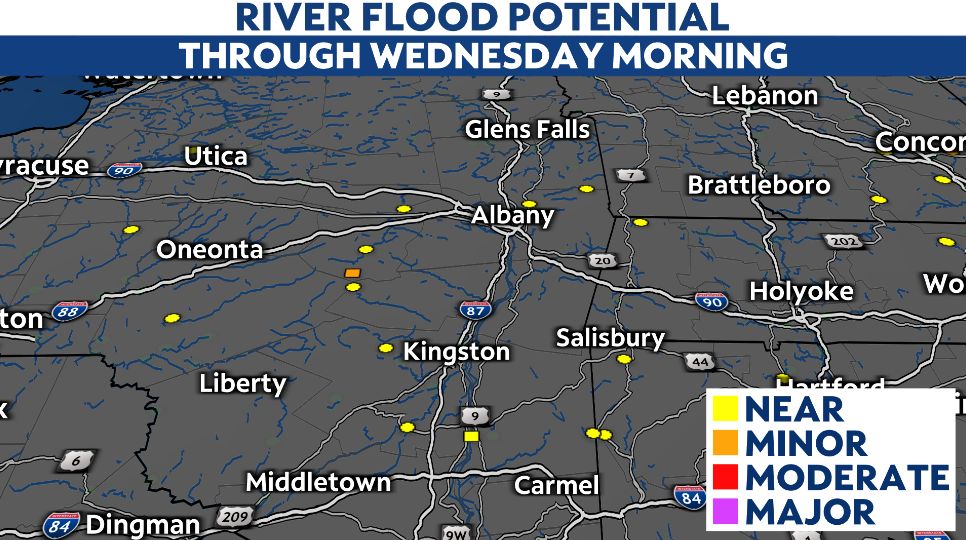 If you do encounter flooding, you'll want to turn around and seek an alternate route.
It only takes a foot of moving water to sweep away a four door sedan. While most won't experience flooding, heavy rain will likely slow travel down Tuesday, so it's not a bad idea to budget extra travel time to your destination.