After record-setting heat during the workweek, temperatures will cool through the weekend.
---
What You Need To Know
Temperatures cool through the weekend


Inland temperatures will still be hot, just not record-breaking hot


Coastal temperatures will be comfortable in the 70s


Marine layer clouds will make their way back to the coast each morning
---
On Saturday, inland temperatures will continue to run several degrees above average, just not the 10 to 20 degrees above average that we saw for most of the workweek.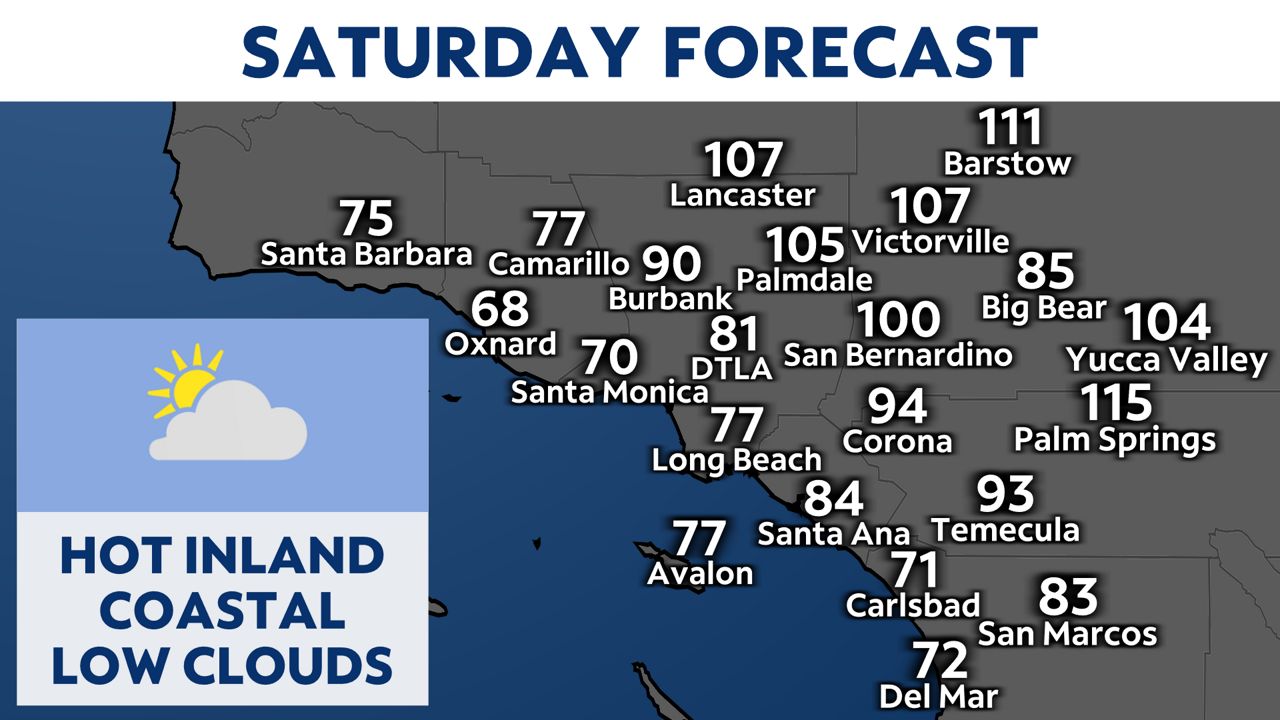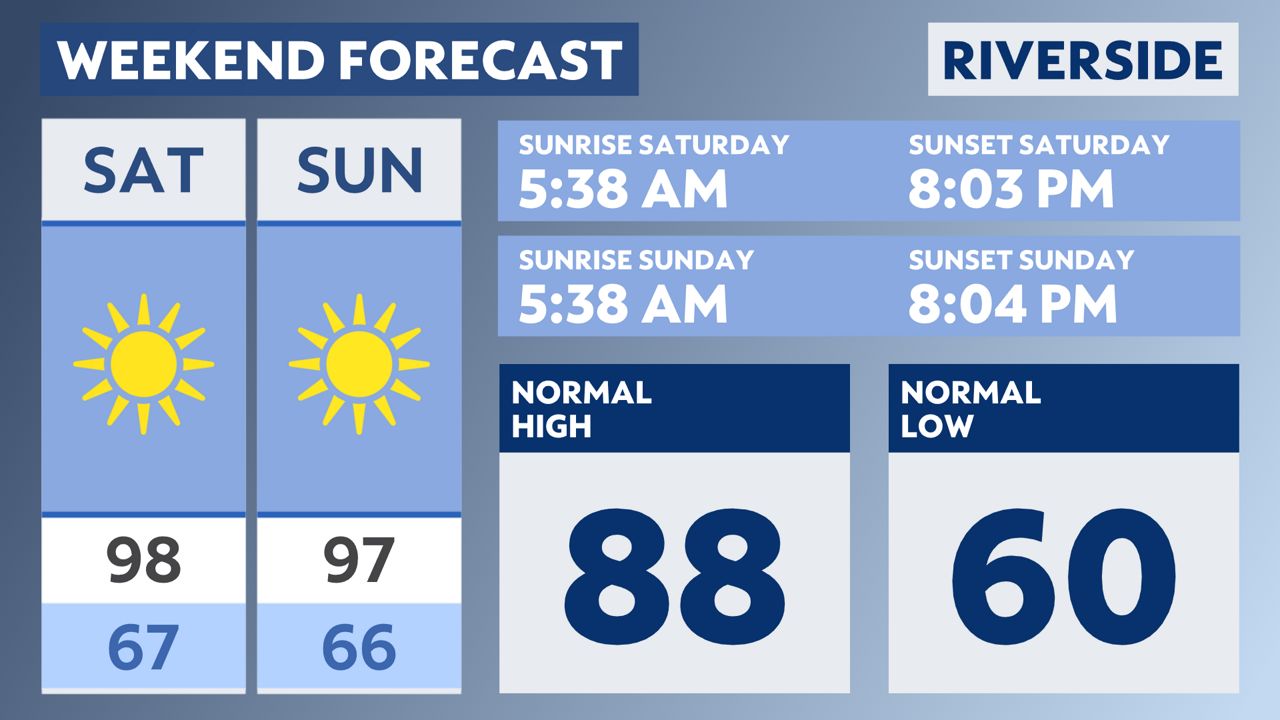 On Sunday, temperatures will be similar to Saturday's temperatures. The exception will be the deserts where temperatures will cool by a few degrees.
The basins and coast will be much more bearable as temperatures get closer to normal. If you want to beat the heat, the coast will have a nice sea breeze. That cool sea breeze should kick in by noon, helping to cool things down.
Just don't forget the sunscreen if you go to the beach because we are approaching the Summer Solstice. That is when the sun's rays are strongest!