Good evening, SoCal. We're wrapping up the day for you with the most important stories you need to know and your weather outlook.
Your Weather Planner
Temperatures warmed considerably Thursday, and it will get even warmer Friday and Saturday as high pressure builds over Southern California.
Temperatures will reach the 80s and 90s for most Friday, about 10 to 15 degrees above average.
Not only will it be hot, it will also be dry. The air is critically dry as relative humidites drop into the single digits, and fuels in certain areas are critically dry as well.
Northern Los Angeles and Ventura County are most at-risk, as offshore winds are expected to surge there both Friday and Saturday mornings. A wind advisory is in effect.
Tomorrow's Highs

Get your 7-day forecast: LA West | LA East | San Fernando Valley/Ventura County | Orange County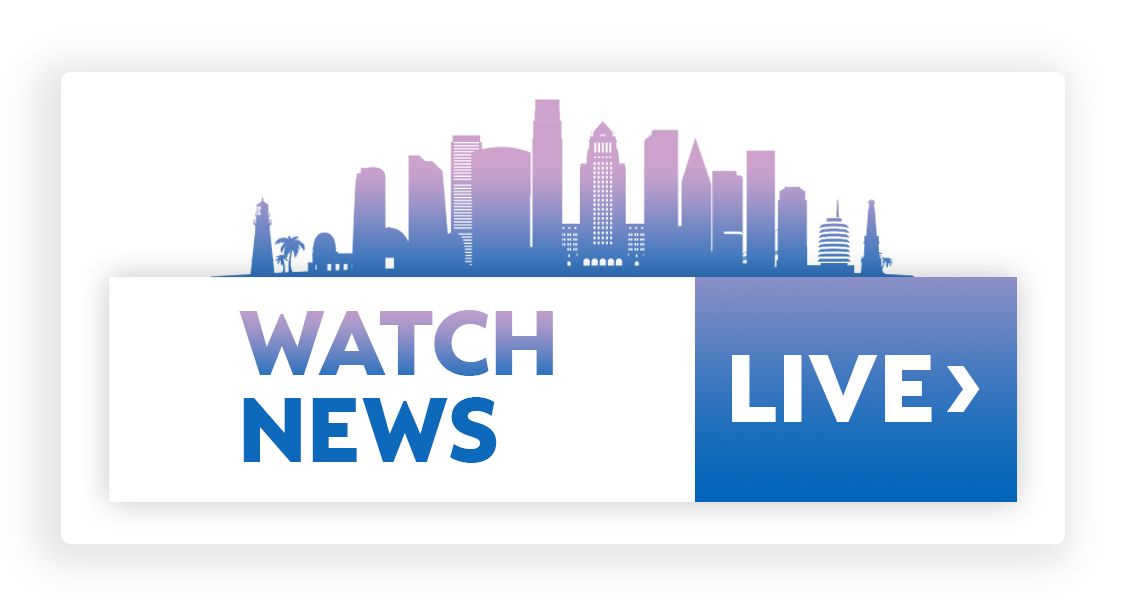 Today's Big Stories
1. LA Councilman Buscaino drops out of mayoral race, supports Caruso
Los Angeles City Councilman Joe Buscaino dropped out of the race for mayor Thursday and announced his support for his former opponent, billionaire real estate developer Rick Caruso.
Angelenos have already been sent their ballots from the Los Angeles County Clerk, and voting ends for the election on June 7. The top two candidates will face off on Nov. 8.
Buscaino and Caruso have both run tough-on-crime campaigns, including calling for the Los Angeles Police Department to be expanded with 1,500 additional officers.
Buscaino is a former LAPD officer and Caruso previously led the Los Angeles Police Commission. The Los Angeles Police Protective League endorsed Caruso over Buscaino in February.
2. Crews work to douse Coastal Fire hotspots in OC
Firefighters continued working Thursday to douse hot spots and lingering flames of a fire that swept through a ritzy neighborhood in Laguna Niguel, prompting hundreds of households to evacuate and destroying multimillion-dollar homes.
By late Wednesday, more than 20 homes have been destroyed in Aliso Canyon in Orange County in the fire that had consumed about 200 acres, with no containment percentage available and no cause having been determined.
Orange County approved an emergency proclamation Thursday aimed at ensuring all available resources are available to fight the fire.
The Coastal Fire was reported at 2:44 p.m. Wednesday, Orange County Fire Authority Capt. Sean Doran said. The fire originated near the South Orange County Wastewater Authority's Coastal Treatment Plant, which handles sewage for the Laguna Beach area, said Orange County Sheriff's Department Sgt. Scott Steinle.
3. Diamond Bar man charged with intimidating demonstrators at rally
A Diamond Bar man was arrested Thursday on federal charges alleging he disrupted a "Stop Asian Hate" rally by deliberately running a red light, blocking the path of demonstrators and yelling racial epithets at them.
Steve Lee Dominguez, 56, was charged in a federal grand jury indictment with two counts of bias-motivated interference with federal protected activities, according to the U.S. Attorney's Office.
The rally was a protest against the increase in hate crimes and hate incidents against members of the Asian American Pacific Islander community both locally and nationally — including the murders of six Asian American women five days earlier in Atlanta.
If convicted of the two charges in the indictment, Dominguez would face up to 20 years in federal prison, prosecutors noted.
4. Gov. Newsom's inflation relief package: $400 check to vehicle owners, minimum wage hike
Gov. Gavin Newsom's office on Thursday announced an $18.1 billion inflation relief package to get money into the pockets of Californians as inflation continues to weight down Americans.
"This inflation relief package will help offset the higher costs that Californians are facing right now and provide support to those still recovering from the pandemic," said Newsom.
The relief package includes $400 checks to every eligible registered vehicle owner, capped at two checks per individual. This is part of the $11.5 billion tax refund.
California's minimum wage would also increase to $15.50 on Jan. 1, 2023, due to a provision in the state's existing minimum wage law when inflation exceeds 7%.
5. California considers changes to its EV rebate program
As electric vehicle sales reach record highs in California, the Air Resources Board is considering changes to the Clean Vehicle Rebate Project that has helped hundreds of thousands of residents buy in.
On Wednesday, the ARB outlined some changes it's considering for the program that would shift the focus to help lower-income buyers, including prepaid EV charging cards and increased rebates.
The ARB is considering the changes following an unprecedented surge in EV sales in the state. Zero-emissions vehicles now make up 16.32% of new vehicle sales, according to the California Energy Commission.
A record 81,292 EVs were sold during the first quarter, with Tesla making up two-thirds of the market.
---
Your Notes for Tomorrow
The Dodgers face the Philadelphia Phillies in Los Angeles
The LA Angels face the Athletics in Oakland
President Joe Biden hosts final day of special summit of ASEAN leaders in Washington, D.C.
Biden welcomes Jordan's King Abdullah II to the White House
White House Press Secretary Jen Psaki leaves post, replaced by Karine Jean-Pierre
SpaceX rocket launch for its internet-satellite megaconstellation
National Apple Pie Day
---
In Case You Missed It

As the Los Angeles Lakers begin interviewing candidates for their head coaching vacancy, the NBA is talking about the interview Jeanie Buss gave the Los Angeles Times.
Allie Clifton, Chris McGee and Mike Bresnahan discuss and dissect some of Buss' comments on the state of the Lakers.
Plus, what would cause Geeter to make a deal with the devil?​
Click the link above to hear the full "Lakeshow" podcast episode.