Hilary made landfall in northern Baja California, Mexico, and moved through Southern California on Sunday, Aug. 20, 2023, bringing record rainfall, catastrophic flooding, gusty winds and mudslides.
Hilary became a named storm on Wednesday, Aug. 16, 2023 and then intensified into a hurricane Thursday morning, then a major hurricane Thursday evening. It was the eighth named storm, and fourth major hurricane of the 2023 Pacific hurricane season.
Interaction with land and cooler waters caused Hilary to weaken significantly before making landfall, but the tropical storm still brought gusty winds and significant rainfall to the region and the Southwest U.S.
Hilary weakened as it continued to move inland, turning post-tropical on Monday, Aug. 21.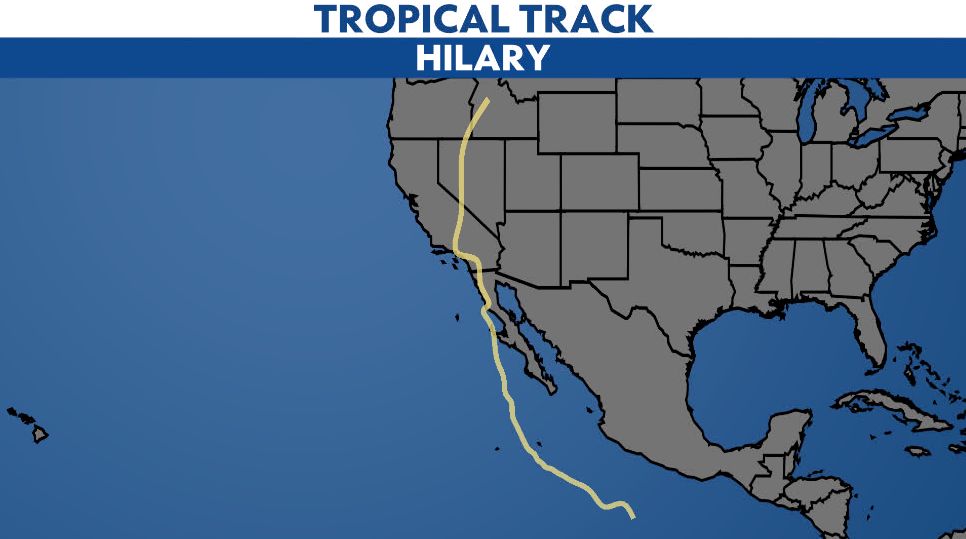 The last tropical system to pass within a couple hundred miles of Los Angeles was Nora in 1997. It went from a tropical storm to a tropical depression as its center straddled the California-Arizona border.
Hilary was the first tropical storm to pass through Southern California in 84 years, since 1939.
Here's a look at Hilary when it made landfall in Baja California.
For Death Valley, Calif., Aug. 20, 2023 was the wettest day on record since 1911, after 2.20 inches of rain fell.
Some spots in SoCal picked up two-day rainfall totals in between 6 to 12 inches, close to their yearly average. Here are a look at the rainfall reports from around SoCal during Hilary.
Our team of meteorologists dives deep into the science of weather and breaks down timely weather data and information. To view more weather and climate stories, check out our weather blogs section.