SoCal will continue to experience dangerously hot conditions for the next few days before the heat wave finally breaks after Friday.
An Excessive Heat Warning is now in effect through Friday evening because of oppressive heat during the day and no relief at night.
The coasts will generally see highs on either side of 90 degrees, with inland areas topping 100.
Overnight lows will only drop to the 70s for many locations, limiting our bodies' ability to get a break.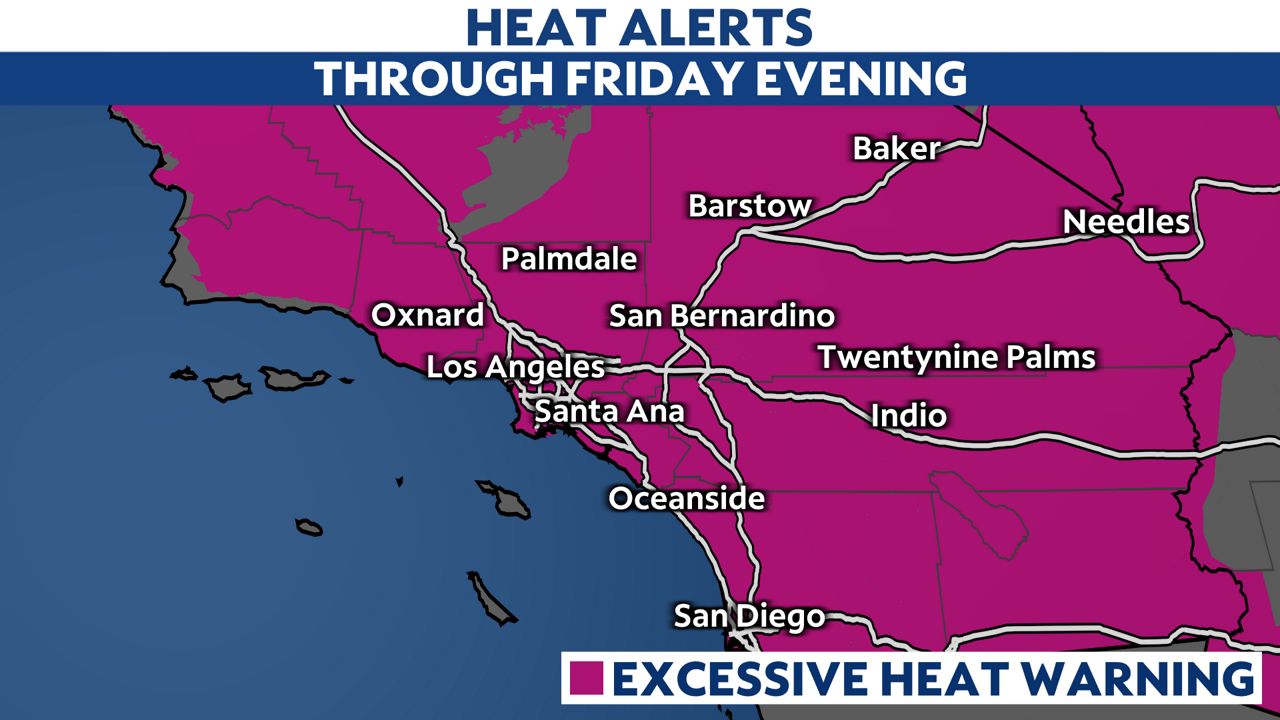 Check your local forecast here, including to see the hour-by-hour readings.
The long-lasting heat is also contributing to a high fire danger and unhealthy air quality.
The heat will finally break after Friday as what's left of Kay in the Pacific takes over the region. Not only will the clouds bring cooler temperatures, but areas of rain look increasingly likely. Some locally heavy rain will be possible.
Be sure to stay safe through the week. This heat may be record-breaking and will produce a very high risk of heat illness.
Try to limit your time outside during the peak heat of the day (11 a.m. to 5 p.m.), stay hydrated and check on children and elderly people. Plus, wear light clothing and try to restrict activity to the early morning or evening.