Melting ice, less snow, rising temperatures and an abundance of beavers were some of the findings in a just-released report on the state of the Arctic.
In December 2021, NOAA released the 16th edition of the Arctic report card. Over one hundred scientists from twelve countries gathered the information and found surprising and alarming changes.
One of the biggest findings is that the Arctic is warming at a rate of more than twice the rest of our planet. As a result, the ice and snow in that region are melting at a record pace and contributing to global sea-level rise.

The report showed that a substantial amount of old sea ice that formed decades ago has disappeared.
In the summer of 2021, the multi-year ice levels were the second-lowest since 1985. Also, the post-winter sea ice volume was the lowest since records began in 2010.
The reduction in sea ice has allowed for more commercial shipping than was previously possible. The NOAA report found that the increase in shipping created a louder Arctic.
This new noisy environment will impact whales and other marine life in this fragile ecosystem.
The increase in shipping has also resulted in more trash washing up on the shorelines. The report mentioned a marine debris event in the Bering Strait that was traced to international shipping.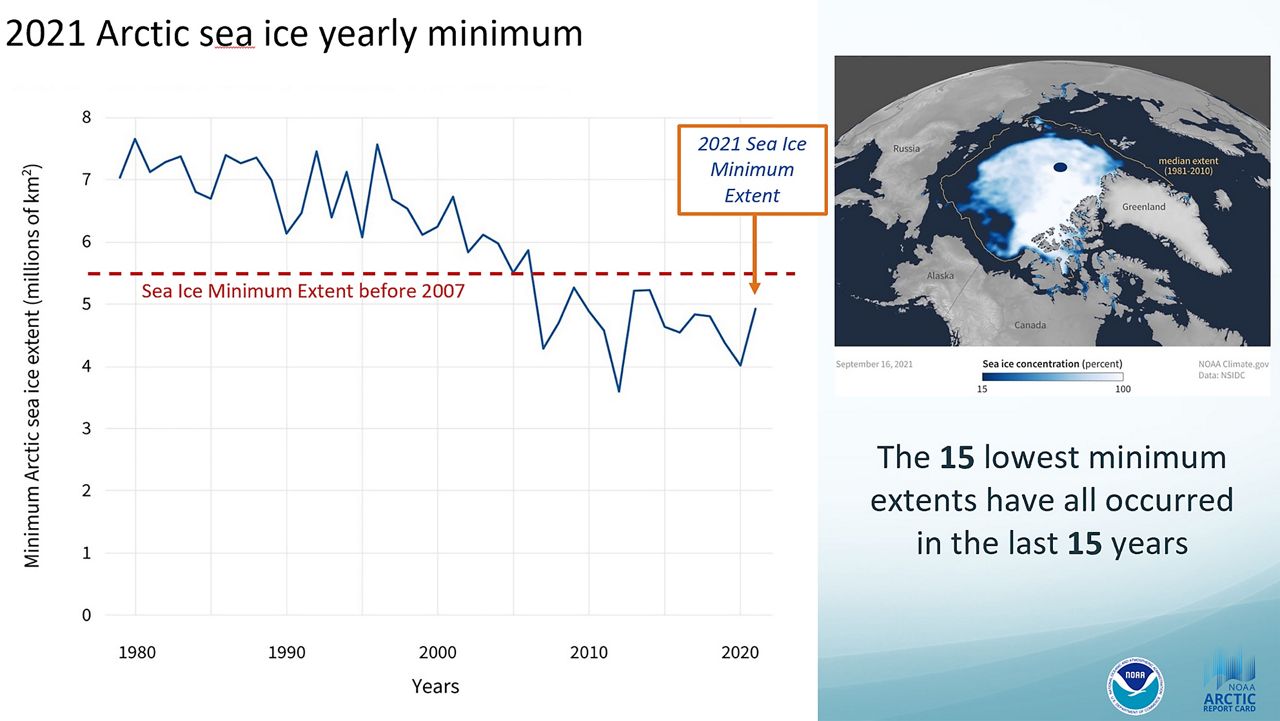 The warming climate also allows some species to thrive.
The report noted that the beaver population has expanded above the Arctic circle. The population has at least doubled since 2000, and beavers have now created more than twelve thousand ponds there.
This has created more freshwater areas and is helping to melt the permafrost, which is abundant in carbon dioxide and will fuel more global warming.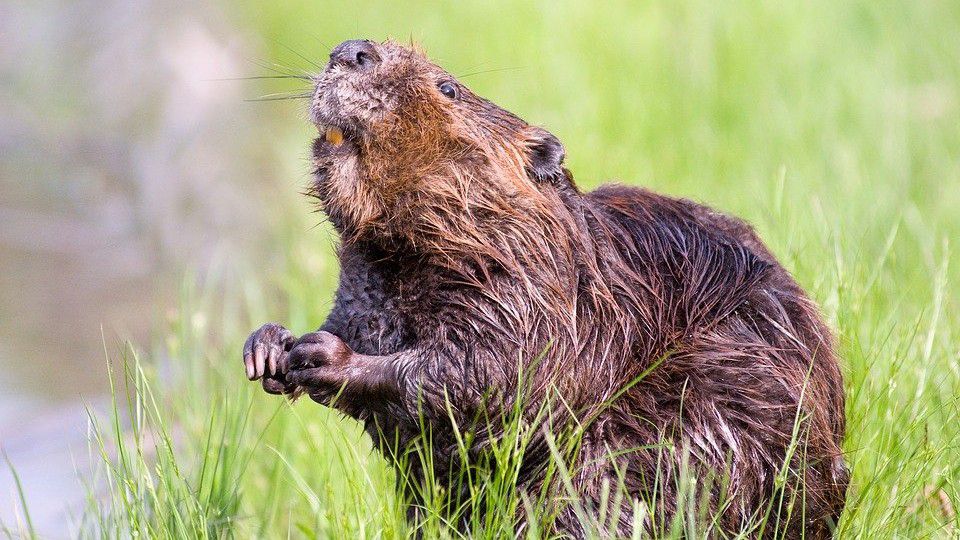 2021 ranked as the seventh warmest on record for the Arctic, and for the first time in recorded history, rain fell at the summit of the mountains on the Greenland ice sheet.
The officials in the report offered stark assessments of conditions in the Arctic. They call it a "climate crisis" and are very concerned for the future.
"The Arctic Report Card continues to show how the impacts of human-caused climate change are propelling the Arctic region into a dramatically different state than it was in just a few decades ago," said NOAA Administrator Rick Spinrad, Ph.D.
"The trends are alarming and undeniable. We face a decisive moment. We must take action to confront the climate crisis."